US, EU to end feud over aircraft subsidy for Boeing and Airbus
Both sides have agreed to extend a suspension of tariffs for another five years while working together to counter China's investment in the aircraft sector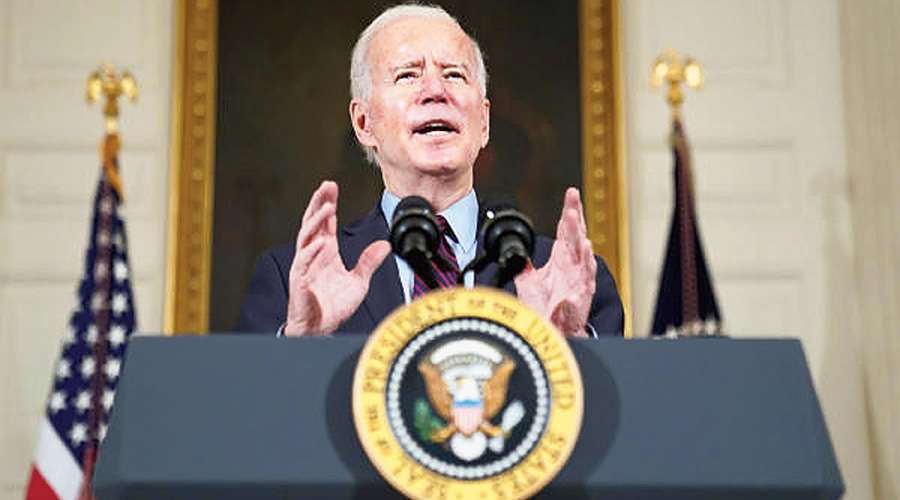 ---
Brussels
|
Published 16.06.21, 12:40 AM
|
---
President Biden on Tuesday announced the end of a bitter, 17-year dispute with the EU over aircraft subsidies for Boeing and Airbus, suspending the threat of billions of dollars in punitive tariffs on each other's economies for five years.
The breakthrough came as Biden prepared to meet top European leaders in a US-EU summit meeting. European officials said that two days of negotiations in Brussels between Katherine Tai, the US trade representative, and Valdis Dombrovskis, the EU trade commissioner, had finally produced an agreement that member countries approved overnight.
In a briefing for reporters, Tai said that both sides had agreed to extend a suspension of tariffs for another five years while working together to counter China's investment in the aircraft sector.
But she said the agreement set limits on the subsidies that the EU would be allowed to provide to Airbus, and she warned that the US would reimpose billions of dollars in tariffs if subsidies by EU countries crossed a "red line".
"These tariffs will remain suspended, so long as EU support for Airbus is consistent with the terms of this agreement," she said.
"Should EU support cross the red line, and US producers are not able to compete fairly and on a level playing field, the US retains the flexibility to reactivate the tariffs that are being suspended."
The agreement means that significant punitive tariffs estimated at $11.5 billion, on a wide range of products including wine, tractors, spirits, molasses and cheese, will continue to be suspended after both sides had agreed to do so in March.
The dispute between Airbus and Boeing over illegal state subsidies goes back nearly two decades.
New York Times News Service