Ukraine's First Lady Olena Zelenska calls for unity to ensure global peace
In a special address here at the World Economic Forum Annual Meeting 2023, she urged world leaders and business heads to wield their influence in support of Ukraine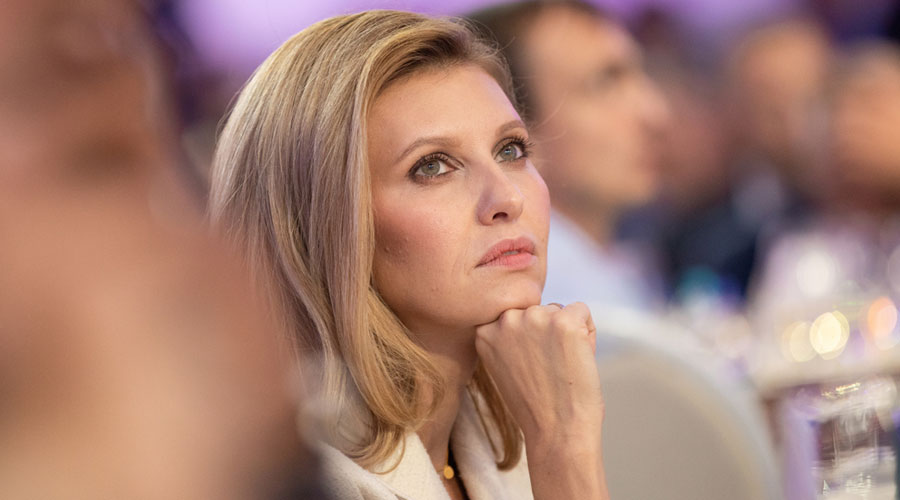 Ukraine's First Lady Olena Zelenska
Shutterstock
---
Davos
|
Published 17.01.23, 09:48 PM
|
---
Ukraine's First Lady Olena Zelenska on Tuesday called for the world to come together to ensure global peace, as she stressed that the war in her country was deeply intertwined with other international issues.      
In a special address here at the World Economic Forum Annual Meeting 2023, she urged world leaders and business heads to wield their influence in support of Ukraine.
With the war in Ukraine nearing its one-year mark, Zelenska said she was at the Forum "because deep inside we believe there is no global problem that humanity and mankind would not be able to resolve." So far, the conflict has killed thousands of military personnel and civilians and forced nearly 80 lakh Ukrainian refugees to flee across Europe.
"We are facing a threat of the collapse of a world as we know it, the way that we are accustomed to it and to what we aspire," she said.    
She called on the world to first and foremost recognise the human suffering that is happening across Ukraine.
"I want to emphasise that these points are not purely political. Each one has a tangible human dimension. This is the dimension of those crying in an ICU where doctors are trying to fight for the life of the wounded child.       
"A boy whose family was shot by the occupiers as they were trying to evacuate. This is the dimension of farmers who are afraid to go back to their fields because mines are scattered all over the field by the occupiers," she said.
"I am constantly trying to convey that in Ukraine there is no place that is completely safe," Zelenska added. "You cannot take a day off from war. Everyone now in Ukraine has to risk their life every day. There is nothing off limits for Russia." Zelenska urged the attendees to recognise that the war in Ukraine is intertwined with various other global crises, including the climate crisis and global energy and food instability.    
"How will they achieve climate neutrality if they have not even stopped the burning of entire cities in Ukraine?" she asked.
Zelenska stressed on the need for a unified front against Russian aggression, telling world leaders that "unity brings peace back".
"If people come together, we believe the world will unite in peace," she said.
Except for the headline, this story has not been edited by The Telegraph Online staff and has been published from a syndicated feed.