Liz Truss supporters attack bank chief over recession warnings
Two candidates are most sharply divided on the question of taxation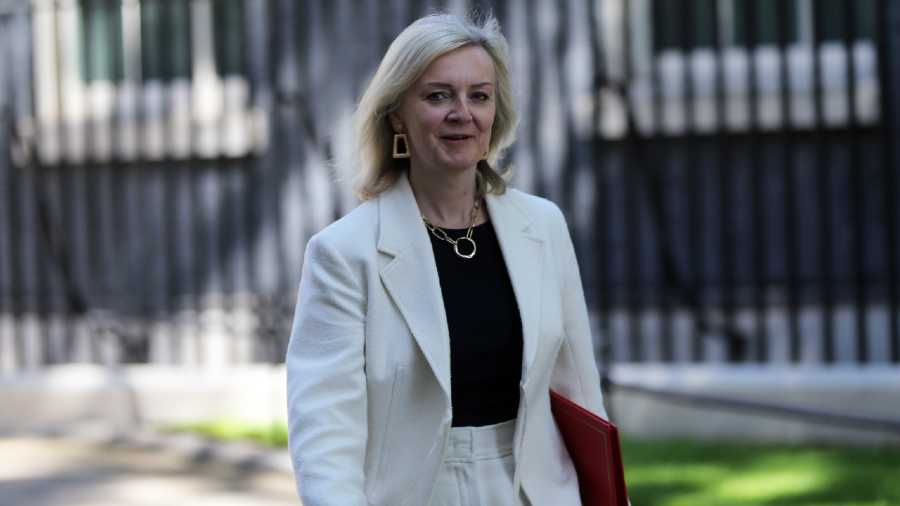 ---
London
|
Published 07.08.22, 12:07 AM
|
---
Between 160,000 and 200,000 Conservative party members have started voting for their next leader and Prime Minister either through ballot papers or online with polling due to close on September 2 and the result declared on September 5.
The two candidates, Rishi Sunak and the foreign secretary are most sharply divided on the question of taxation. While Truss says she will immediately cut taxation to boost the economy, Rishi's priority is to bring down inflation.
Speaking at leadership hustings in the seaside resort of Eastbourne, Rishi said that unless inflation is brought under control, the Conservative party could "kiss goodbye" to the chance of winning the next election.
In what appears to be a classic case of shooting the messenger, Truss's supporters have rounded on Andrew Bailey, governor of the Bank of England, for warning that inflation — currently 9.4 per cent — could peak at more than 13 per cent and stay at "very elevated levels" throughout much of next year, before eventually returning to its 2 per cent target in 2024.
Although Bailey was careful not to back either candidate, his comments appear to be more in tune with what Rishi has been saying.
This is why Truss's more strident supporters and the Daily Telegraph and the Daily Mail, who are both backing the foreign secretary, have attacked the Bank of England governor and argued that high inflation is his fault because he did not raise interest rates soon enough. The most open criticism of Bailey came from the Goan origin Suella Braverman, the current attorney general, in another example of "brown on brown" attacks.
Braverman, tipped as a possible future home secretary to replace Priti Patel (who hasn't said who she is supporting) if Truss were to win, told Sky TV: "Interest rates should have been raised a long time ago and the Bank of England has been too slow in this regard."
Braverman said Truss would look at whether the BoE was "fit for purpose in terms of its entire exclusionary independence over interest rates". A Financial Times reader wasn't too impressed, commenting: "Asking Braverman to opine on monetary policy is like asking my two-year-old to explain string theory. The fact that such an unimpressive figure is tipped for promotion proves that Truss really is the Boris continuity candidate."
Truss's team later insisted the BoE's independence was safe.
Instead, Truss's campaign said the foreign secretary would be "more directive insetting its mandate".
Trusshas said the BoE mandates areripe for review.