Trump and China escalate trade row
China said it would not be blackmailed and warned of retaliation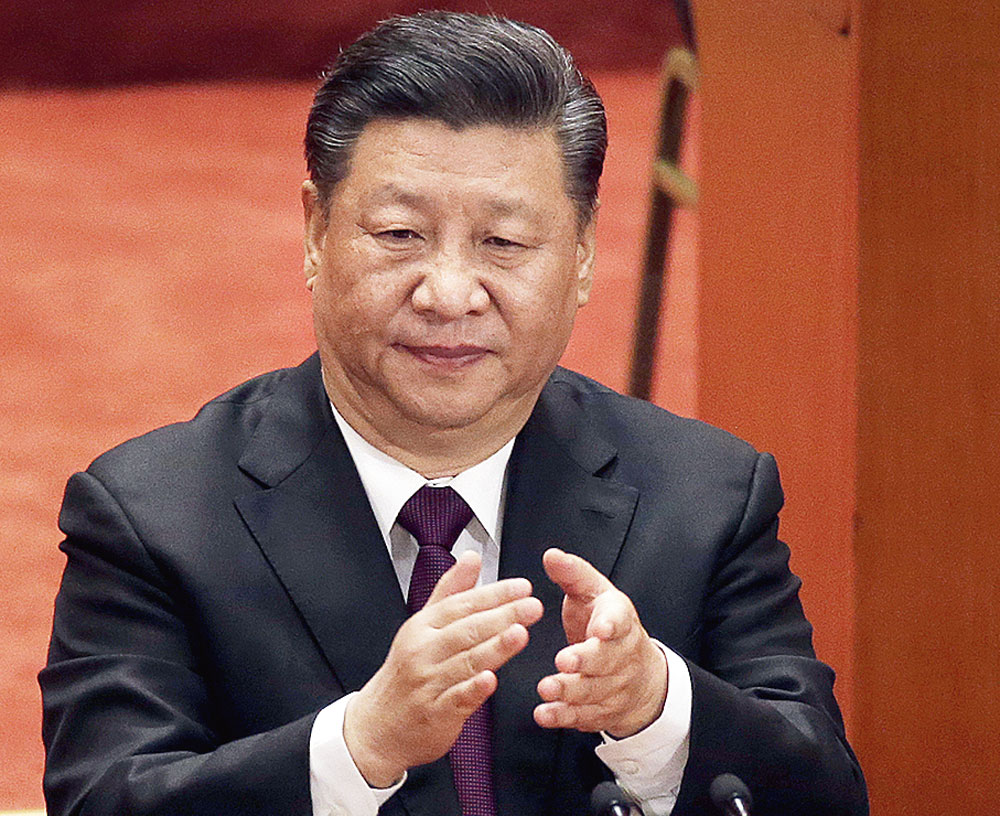 ---
|
Beijing
|
Published 02.08.19, 09:04 PM
---
China on Friday said it would not be blackmailed and warned of retaliation after US President Donald Trump vowed to slap a 10 per cent tariff on $300 billion of Chinese imports from next month, sharply escalating a trade row between the world's biggest economies.
Trump on Thursday stunned financial markets by saying he plans to levy the additional duties from September 1, marking an abrupt end to a truce in a year-long trade war that has slowed global growth and disrupted supply chains.
Beijing would not give an inch under pressure from Washington, Chinese Foreign Ministry spokeswoman Hua Chunying said.
"If America does pass these tariffs then China will have to take the necessary countermeasures to protect the country's core and fundamental interests," Hua told a news briefing in Beijing.
"We won't accept any maximum pressure, intimidation or blackmail. On the major issues of principle, we won't give an inch," she said, adding that China hoped the US would "give up its illusions" and return to the right track of negotiations based on mutual respect and equality.
Trump also threatened to further raise tariffs if Chinese President Xi Jinping fails to move more quickly to strike a trade deal.
The newly proposed wave of duties would extend Trump's tariffs to nearly all of the Chinese goods that the US imports.
Trump made his threat in a series of Twitter posts after his top trade negotiators briefed him on a lack of progress in US-China talks in Shanghai this week.
The President later said if the trade discussions fail to progress, he could raise tariffs further — even beyond the 25 per cent levy he has already imposed on $250 billion of imports from China.
Senior Chinese diplomat Wang Yi told reporters on the sidelines of an Association of Southeast Nations event in Thailand the additional tariffs were "not a correct way" to deal with the bilateral dispute.
"Additional tariffs are definitely not a constructive way to resolve economic and trade frictions," he said.
The news hit US financial markets hard. On Friday, Asian stocks took a battering.
Oil prices plummeted 7 per cent, with Brent crude registering the biggest daily percentage drop since February 2016. The benchmark S&P 500, which had been in solidly positive territory on Thursday afternoon, closed down 0.9 per cent.
Retail associations predicted a spike in consumer prices. Target Corp tumbled 4.2 per cent and Macy's Inc fell 6 per cent.
Asked about the impact on financial markets, Trump told reporters: "I'm not concerned about that at all."