Glare on Sadhvi Rithambara UK tour plan
One new aspect that is increasingly coming up is the possible arrival of the Hindutva movement in United Kingdom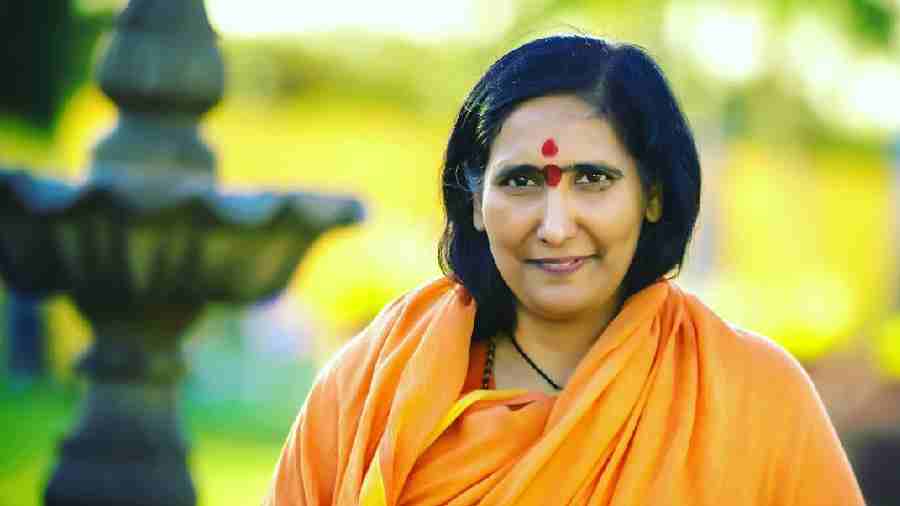 Sadhvi Rithambara
Wikipedia
---
London
|
Published 23.09.22, 01:10 AM
|
---
A Labour MP has written to the home secretary Suella Braverman questioning the wisdom of allowing the Hindu nationalist, Sadhvi Rithambara, to tour the UK.
In the event, her visit was "postponed", apparently on grounds of ill-health but Braverman would be under pressure to deny her a visa on the grounds that is normally given in such cases that the Sahvi's "presence would not be conducive to the public good".
The Telegraph was given no guidance by the home office other than that Braverman was "monitoring" the situation in Leicester and Birmingham but law and order had been left to the police following the disturbances involving Muslim and Hindu youths.
One new aspect that is increasingly coming up is the possible arrival of the Hindutva movement in the UK.
On a panel discussion on the Iain Dale show on LBC radio on Wednesday night, the Labour MP for Ilford South, Sam Tarry, confirmed: "I was actually one of the first MPs to write directly to the home secretary to ask because — actually, one of the things wasn't about the cricket match— it was about a very extreme Hindu preacher, who was on a tour of the UK.
"How on earth did this person even get let into the UK? We do not need people who have that level of bigotry, intolerance and hatred and Islamophobia coming into the UK.
"At the same time, I reached out to my good friends at the (local) Hindu temple, and said to them, this is a big mistake, this is going to cause real tensions. And they listened. And they cancelled that hate preacher coming toIl ford."