US President Joe Biden sought to prevent Beijing giving new life to Russia's invasion of Ukraine in a video call on Friday with Chinese President Xi Jinping, as Moscow pressed on with bombardments that have taken the place of military advances.
With Russia trying to regain the initiative in a stalled campaign, three missiles landed at an airport near Lviv, a city where hundreds of thousands thought they had found refuge far from Ukraine's battlefields.
The Russian defence ministry said it was "tightening the noose" around the besieged southern port of Mariupol, where officials said more than 1,000 people may still be trapped in makeshift bomb shelters beneath a destroyed theatre.
Ukraine said it had so far rescued 130 people from the theatre's basement after the building was flattened by Russian strikes two days ago. Russia denies hitting the theatre and says it does not target civilians.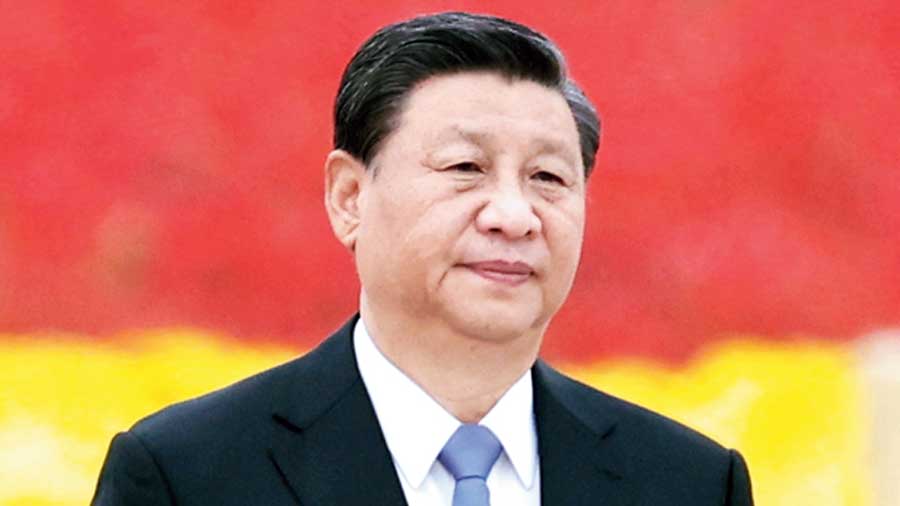 Xi Jinping. Xi Jinping
China is the one big power that has yet to condemn Russia's assault and Washington says it fears Beijing may be considering giving financial and military support, something both Russia and China deny.
Xi said the Ukraine crisis was something China did not want to see, and that Beijing and Washington should guide bilateral relations along the right track, Chinese state media said after he and Biden began their call.
The White house said later that the call had lasted just under two hours.
Ukrainian President Volodymyr Zelensky said rescue work was continuing to save the hundreds still believed trapped under the rubble of the bombed theatre in Mariupol.
"There are still hundreds of Mariupol residents under the rubble. Despite the shelling, despite all the difficulties, we will continue the rescue work," Zelensky said in an online video address.
The Ukrainian authorities have not confirmed the number of possible casualties.
"Rescuers are working. There is only this information: 130 people are alive and have been taken out. The rest are waiting for help," Ukraine human rights ombudswoman Lyudmyla Denisova said on national television.
"According to our data there are still more than 1,300 people there who are in these basements, in that bomb shelter."
Reuters was not able to independently verify the figures.
The Mariupol city council had previously said more than 1,000 people were sheltering under the theatre.
The strike on the theatre has drawn international outrage and condemnation.
Satellite images taken of the building days before it was targeted had shown the Russian word for "children" spelled in giant white lettering on the ground along two opposite sides of the building, an attempt to communicate the fact that civilians were inside to anyone who may attack from the air.
Denisova continued to outline a desperate reality for Mariupol, where the siege has left many without the most basic supplies.
The city needs humanitarian aid desperately as many people have been sitting in basements without access to fresh food for 17 days, she said.
"Mariupol suffers the most today," she said. "There is continuous bombardment during the day and night. Seventy per cent of houses were damaged, which means a lot of casualties."