Regulate Facebook, urges former worker turned whistleblower
Frances Haugen gave US senators rare insight into the firm's workings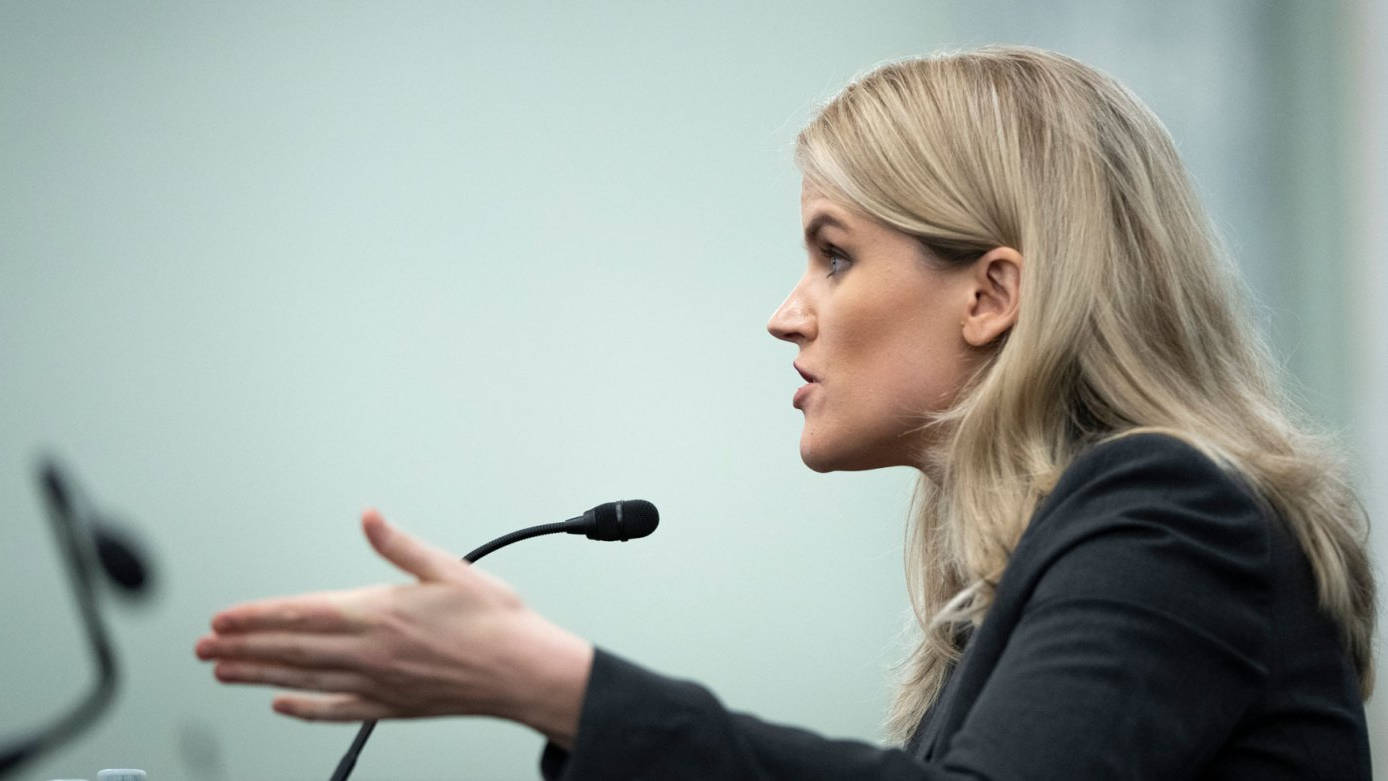 ---
Washington
|
Published 07.10.21, 01:14 AM
|
---
A former Facebook product manager who turned into a whistleblower gave lawmakers an unvarnished look into the inner workings of the world's largest social network on Tuesday and detailed how the company was deliberate in its efforts to keep people — including children — hooked to its service.
In more than three hours of testimony before a Senate subcommittee, Frances Haugen, who worked on Facebook's civic misinformation team for nearly two years until May, spoke candidly and with a level of insight that the company's executives have rarely provided. 
She said Facebook had purposely hidden disturbing research about how teenagers felt worse about themselves after using its products and how it was willing to use hateful content on its site to keep users coming back.
Haugen also gave lawmakers information on what other data they should ask Facebook for, which could then lead to proposals to regulate the Silicon Valley giant as it increasingly faces questions about its global reach and power.
"I'm here today because I believe Facebook's products harm children, stoke division and weaken our democracy," Ms. Haugen, 37, said during her testimony. "The company's leadership knows how to make Facebook and Instagram safer but won't make the necessary changes."
After years of congressional hearings on Facebook and other large tech companies, Haugen's appearance stood out not only for the inside look but for the way she united Republican and Democratic lawmakers around tackling the issue of the platform's harm to teenagers. Some senators called her testimony a "Big Tobacco" moment for the technology industry.
The lawmakers said Haugen's testimony, and the thousands of pages of documents she had gathered from the company and then leaked, showed that Facebook's top executives had misled the public and could not be trusted.
"This research is the definition of a bombshell," said Senator Richard Blumenthal, Democrat of Connecticut, who led the hearing.
Haugen's testimony to the Senate Commerce subcommittee on consumer protection capped several intense weeks of scrutiny for Facebook after she leaked thousands of pages of internal documents to The Wall Street Journal. 
The newspaper's coverage last month set off one of Facebook's worst public relations crises since a data privacy scandal in 2018 with the consulting firm Cambridge Analytica.
On Sunday, Haugen's identity as the whistle-blower became public when she set up a personal website and appeared on 60 Minutes.
Facebook has repeatedly pushed back on the criticism, saying its research was taken out of context and misunderstood.
New York Times News Service