Omicron puts Europe on edge, Britain, Denmark report new cases
The coronavirus variant has spread to at least 45 nations worldwide, with much of the continent reporting a number of new cases in recent days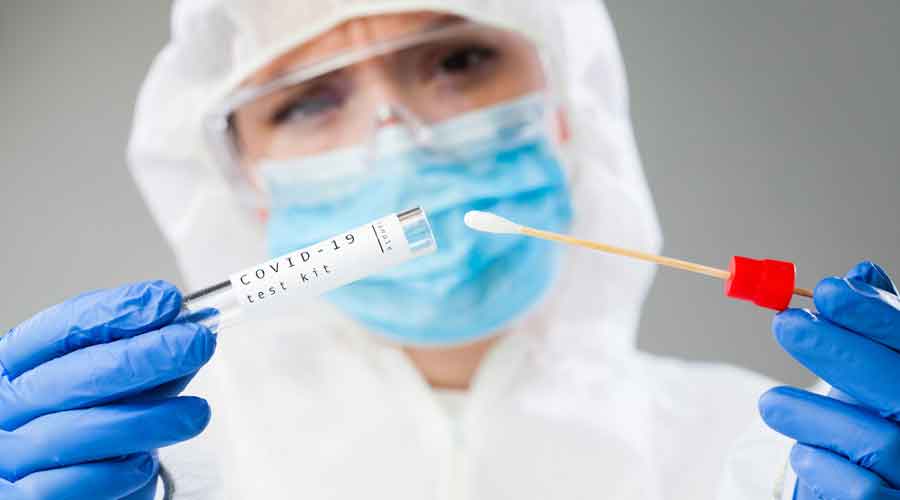 ---
London
|
Published 07.12.21, 02:00 AM
|
---
Dozens of new cases of the omicron variant were reported in Britain and Denmark on Sunday, adding to increases across Europe and fuelling fears that the virus has already spread widely.
The coronavirus variant has spread to at least 45 nations worldwide, with the US and much of Europe reporting a number of new cases in recent days. And while much uncertainty remains about what impact the omicron variant will have on the pandemic, many nations have scrambled to impose travel restrictions — or in some cases introduced more serious measures.
With cases of omicron now growing worldwide, the prospects of even more stringent restrictions are looming over a holiday period that many had hoped would be a return to some normalcy. In Europe, already the epicenter of a surge in the pandemic in recent weeks, the uncertainties raised by omicron have ignited fears that the winter ahead will be more difficult than anticipated.
On Sunday, Britain's health security agency confirmed 86 additional cases of the omicron variant, while authorities in Denmark reported 183 cases of the variant. Both nations are widely seen as leaders in genomic sequencing and testing, giving them an edge in tracking the spread of the virus and its mutations.