Notre-Dame Cathedral to be rebuilt as before
No swimming pool or organic garden on the roof of the medieval Paris monument, or contemporary glass spire, or other modern twists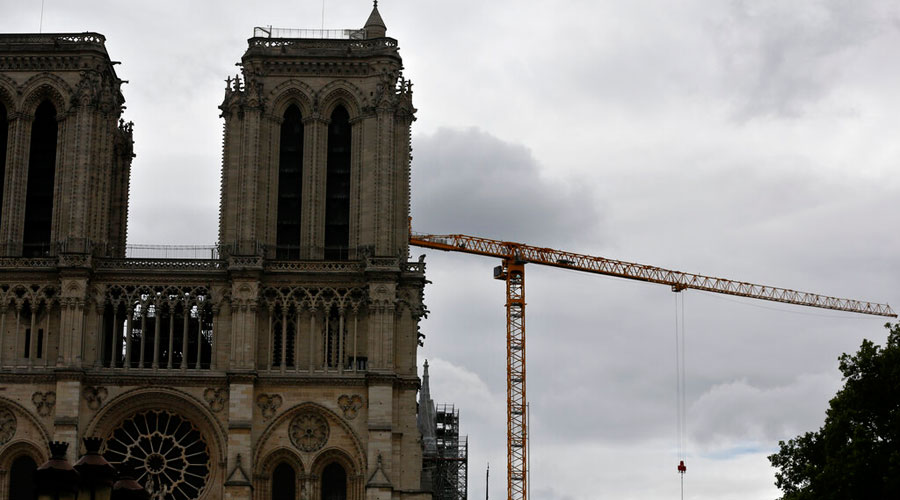 ---
|
Paris
|
Published 11.07.20, 01:34 AM
---
Notre-Dame Cathedral will be rebuilt just the way it stood before last year's devastating fire.
No swimming pool or organic garden on the roof of the medieval Paris monument, or contemporary glass spire, or other modern twists. And to stay historically accurate, it will again be built with potentially toxic lead.
That's the verdict reached by French President Emmanuel Macron, the cathedral's present-day architects and the general in charge of the colossal reconstruction project for one of the world's most treasured landmarks.
Macron, who wants Notre- Dame reopened in time for the 2024 Olympics, had initially pushed for a contemporary touch atop the cathedral, prompting eye-catching proposals from architects around the world.
But Macron came around to the traditionalists' argument, and approved reconstruction plans for the 12th century monument that were presented on Thursday, according to a statement from state agency overseeing the project.