Navalny 'was poisoned with nerve agent'
Berlin demands an explanation from Moscow in a case that seems bound to raise tensions between Russia and the West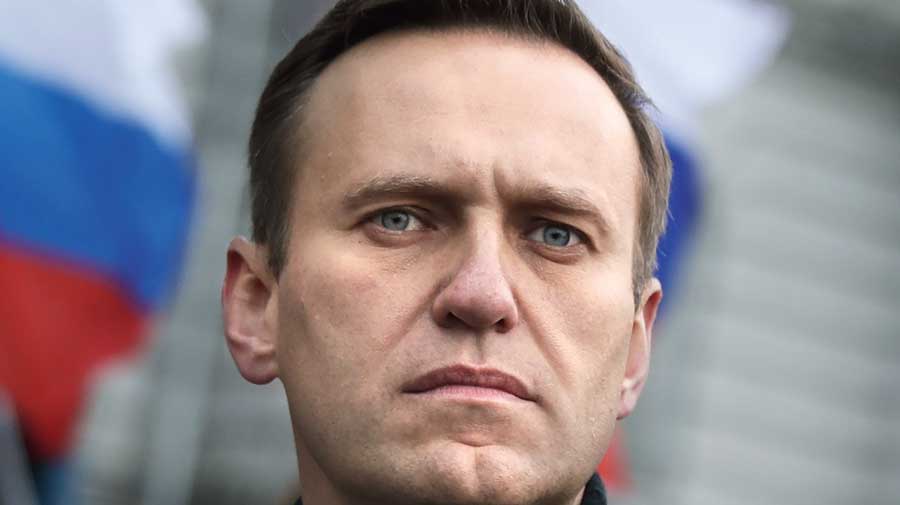 ---
|
Berlin
|
Published 03.09.20, 03:09 AM
---
The Russian Opposition leader Aleksei A. Navalny, currently under treatment in a German hospital, was poisoned with a deadly nerve agent from the Novichok family, the German government said on Wednesday.
Citing what it called "unequivocal evidence", Berlin demanded an explanation from Moscow in a case that seems bound to raise tensions between Russia and the West.
"Navalny has been the victim of a crime," Chancellor Angela Merkel of Germany said in a statement. "It raises very serious questions that only the Russian government can and must answer."
Novichok, a Soviet-era weapon invented for military use, was used against Sergei V. Skripal, a former Soviet spy, and his daughter in a 2018 attack in Salisbury, England, that the British government attributed to Russia's military intelligence arm, the GRU.
At the time of the Skripal poisoning, experts said that the stockpile of Novichok was tightly guarded, and expressed doubts that the substance would be used by anyone other than a state-sponsored agent.
Leonid Volkov, Navalny's chief of staff, echoed that view in a Twitter post on Wednesday, saying, "In 2020, poisoning Navalny with Novichok is the same as leaving an autograph at the scene of the crime."
Toxicology tests carried out by a German Army laboratory revealed the "doubtless presence of a nerve agent from the Novichok group" in the system of Navalny, who was flown to Germany on August 22 after he collapsed on a flight from Siberia to Moscow.
"The German government condemns this attack in the strongest possible terms," Steffen Seibert, a spokesman for Chancellor Angela Merkel, said in a statement. "The Russian government is urgently requested to explain what happened."
The Kremlin said it had not been not informed of Germany's findings before they were announced, the Russian state news outlet Tass reported. "No, such information was not conveyed to us," the presidential spokesman, Dmitri S. Peskov, said.
Heiko Maas, the German foreign minister, said he would summon the Russian ambassador to inform him of the lab results.
New York Times News Service