Italy seizes superyacht linked to Vladimir Putin
The Italian authorities said in a statement that the ship is in the dry dock of the port of Marina di Carrara on the northern coast of Tuscany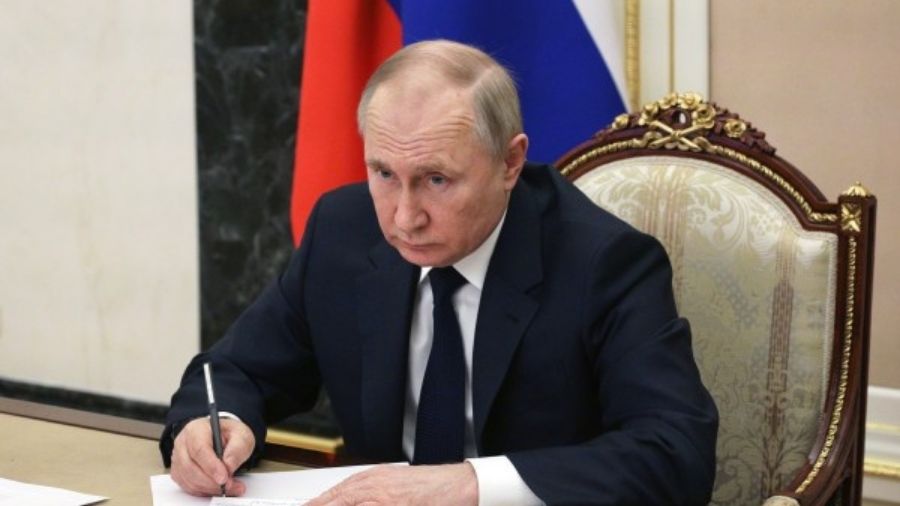 Vladimir Putin
File picture
---
Published 08.05.22, 12:46 AM
|
---
After weeks of investigation, Italian authorities announced late on Friday evening that they had impounded a nearly $700 million superyacht, saying that its owner had "significant economic and business links" to "prominent elements of the Russian government". According to US officials, the prominent element is none other than Russia's President, Vladimir V. Putin.
In recent days, the Scheherazade, as the enormous luxury ship is named, showed signs of readying to set sail, apparently aiming to leave before the Italian government could seize it. But late on Friday, Italian police boarded the yacht — which is 459 feet long, with two helicopter decks, a gym and a swimming pool convertible into a dance floor — and told the crew that the ship was not going anywhere.
The Italian finance ministry announced that an investigation had established that the ship's owner, whom it did not name, was an individual that "threatened peace and international security" and that the individual's actions amounted to the "undermining or threatening the territorial integrity, sovereignty and independence of Ukraine".
The ministry also specified the urgency to implement the restrictions.
The Italian authorities, who have actively impounded villas and yachts belonging to sanctioned Russian oligarchs, said in a statement that it had impounded the ship, which is in the dry dock of the port of Marina di Carrara, on the northern coast of Tuscany, even though the person they had identified as its technical owner did not currently appear on a sanctions list.
They added that they could not name the individual until the European Council published the name.
New York Times News Service