Inspect all Boeing 777 jets, orders US agency
Federal Aviation Administration asks for immediate scrutiny of planes with Pratt &Whitney PW4000 engines after an engine failed on a United flight on Saturday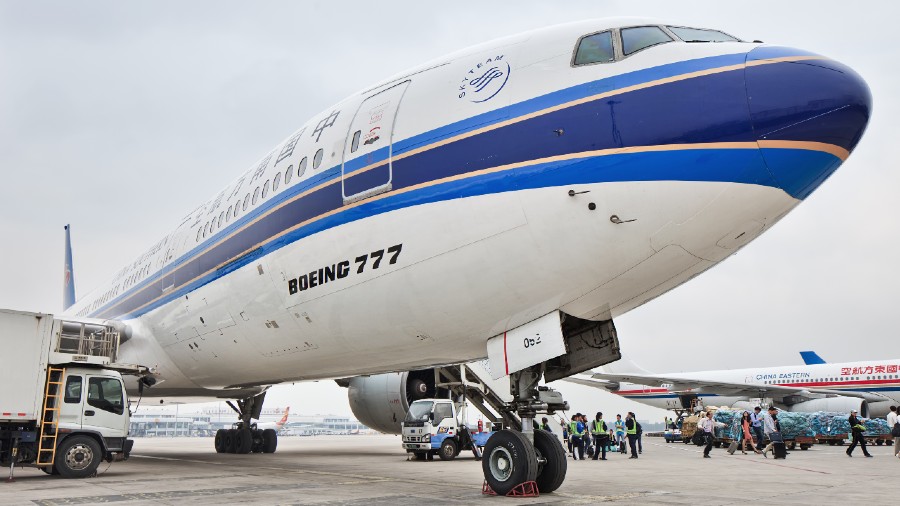 FAA: Operators must conduct a thermal acoustic image inspection of the large titanium fan blades on each engine
Shutterstock
---
Washington
|
Published 25.02.21, 12:53 AM
|
---
The Federal Aviation Administration (FAA) said on Tuesday it was ordering immediate inspections of Boeing 777 planes with Pratt &Whitney PW4000 engines before further flights after an engine failed on a United flight on Saturday. The engines are used on 128 older versions of the plane accounting for less than 10 per cent of the more than 1,600 777s delivered and only a handful of airlines in the US, South Korea and Japan were operating them recently.
Operators must conduct a thermal acoustic image inspection of the large titanium fan blades on each engine, the FAA said.
The National Transportation Safety Board said on Monday that a cracked fan blade from the United Flight 328 engine that caught fire was consistent with metal fatigue.
"Based on the initial results as we receive them, as well as other data gained from the ongoing investigation, the FAA may revise this directive to set a new interval for this inspection or subsequent ones," the FAA said. In March 2019, after a 2018 United engine failure attributed to fan blade fatigue, the FAA ordered inspections every 6,500 cycles.  A cycle is one take-off and landing.
South Korea's transport ministry on Wednesday ordered the grounding of all local airlines' Boeing 777s with PW4000 engines and would ban foreign carriers with those planes from entering its airspace from Thursday.