Indonesia tsunami death toll jumps to 384
The 10-foot tsunami was triggered by a 7.5 magnitude earthquake and smashed into two cities and several settlements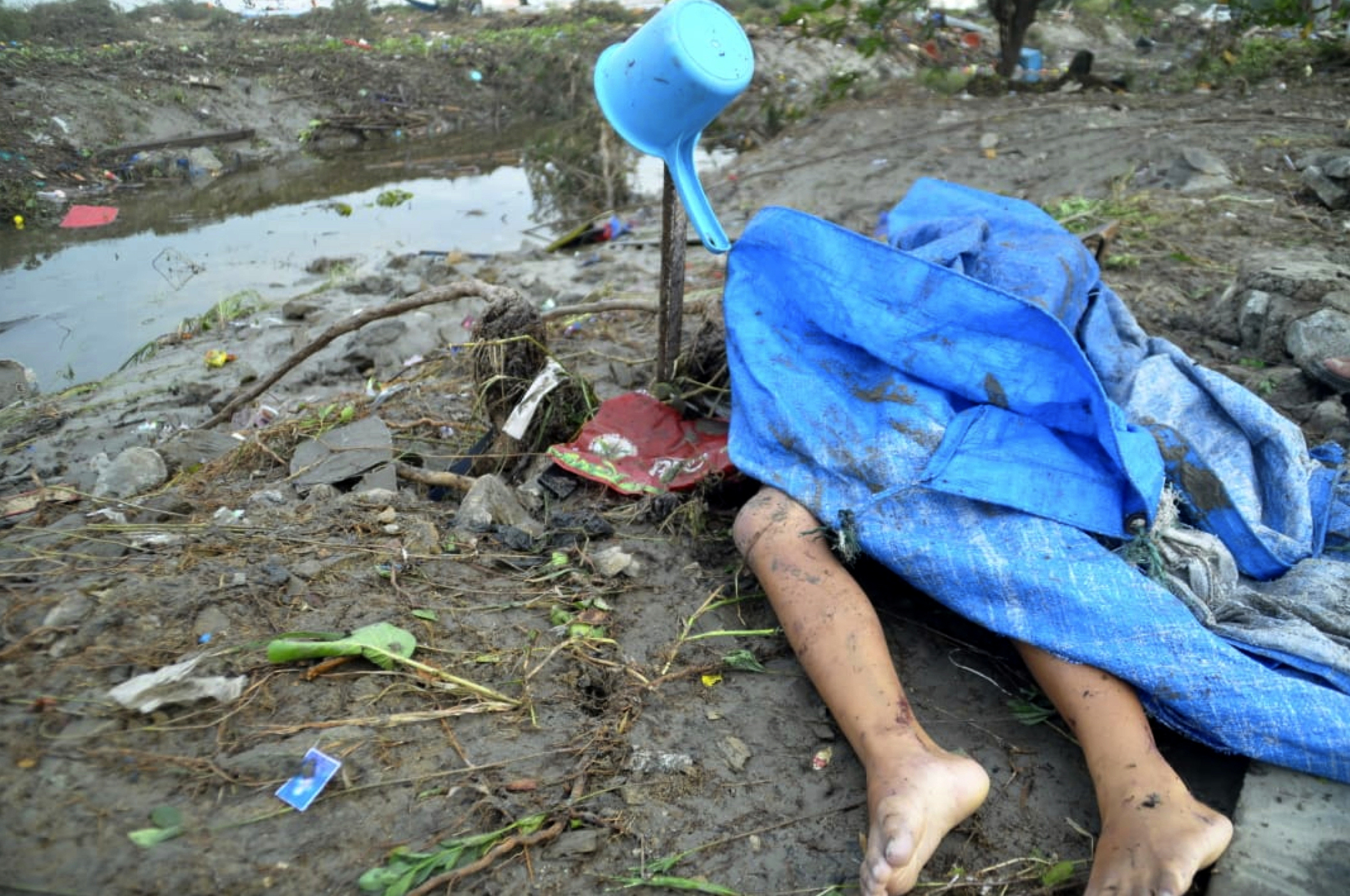 ---
|
Jakarta
|
Published 29.09.18, 08:48 AM
---
A tsunami that hit two central Indonesian cities swept away buildings and pulverized a substantial bridge, dumping victims caught in its relentless path across a devastated landscape that rescuers on Saturday were struggling to reach, hindered by damaged roads and broken communications.
Disaster agency spokesman Sutopo Purwo Nugroho said 384 people have died in the hard-hit city of Palu alone, Indonesian TV reported. He earlier said the fate of 'tens to hundreds' of people involved in a beach festival in Palu when the tsunami struck was unknown.
The 10 foot tsunami was triggered by a 7.5 magnitude earthquake and smashed into two cities and several settlements at dusk on Friday.
Palu, which has more than 3,80,000 people, was strewn with debris from collapsed buildings. A mosque heavily damaged by the quake was half submerged and a shopping mall was reduced to a crumpled hulk. Bodies lay partially covered by tarpaulins and a man carried a dead child through the wreckage.
The city is built around a narrow bay that apparently magnified the force of the tsunami waters as they raced into the tight inlet.
In the nearby city of Donggala, home to nearly 300,000 people, a large bridge with yellow arches that spanned a coastal river had collapsed.
Indonesian TV showed a smartphone video of a powerful wave hitting Palu, with people screaming and running in fear. The water smashed into buildings and the damaged mosque.
Communications with the area were difficult because power and telecommunications were cut, hampering search and rescue efforts.
Nugroho has said that essential aircraft can land at Palu airport's though AirNav, which oversees aircraft navigation, said the runway is cracked and the control tower damaged.
AirNav said one of its air traffic controllers, aged 21, died in the quake after staying in the tower to ensure a flight he'd just cleared for departure got airborne safely. It did.
Indonesia's president on Friday night said he had instructed the security minister to coordinate the government's response to a quake and tsunami that hit central Sulawesi.
Joko 'Jokowi' Widodo also told reporters in his hometown of Solo that he had called on the country's military chief help with search and rescue efforts.
UN spokesperson Stephane Dujarric said UN officials were in contact with Indonesian authorities and 'stand ready to provide support as required.'
Indonesia is prone to earthquakes because of its location on the 'Ring of Fire,' an arc of volcanoes and fault lines in the Pacific Basin.
On August 5, a powerful quake on the island of Lombok killed 505 people, most of whom died in collapsing buildings. Another series of strong quakes in mid-August killed at least a dozen on Lombok and neighboring Sumbawa island.
In December 2004, a massive 9.1 magnitude earthquake off Sumatra in western Indonesia triggered a tsunami that killed 2,30,000 people in a dozen countries.