Harry, Meghan step down from 'The Firm'
Queen 'hurt' & 'disappointed'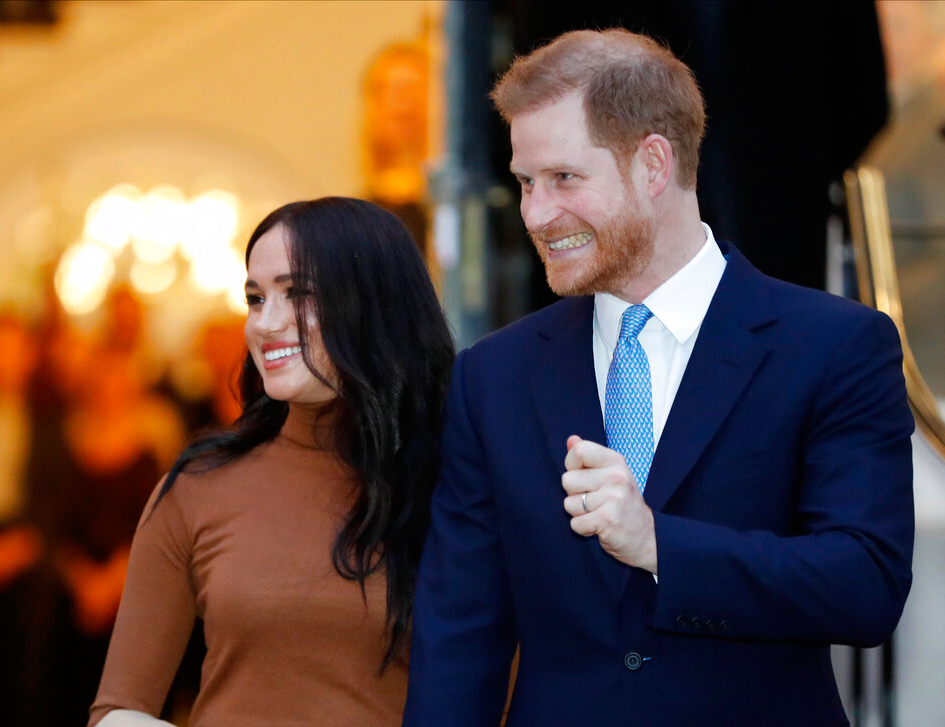 ---
London
|
Published 09.01.20, 10:20 PM
|
---
The Queen is said to be "hurt" and "disappointed" by the announcement from her grandson Prince Harry and his wife Meghan that the couple have decided to step down as senior members of the royal family and that they will seek to be financially independent while they balance their time between the UK and North America.
Neither the Queen nor Prince Charles had advance notice of Wednesday's announcement. It caused shock and dismay with Buckingham Palace putting out a formal response: "Discussions with The Duke and Duchess of Sussex are at an early stage. We understand their desire to take a different approach, but these are complicated issues that will take time to work through."
Since the Queen will be 94 in April and Prince Philip is 98, it had been hoped that Harry, sixth in line to the throne, would take on an increasingly share of royal duties in support of his father and his brother, Prince William.
Coming on top of Prince Andrew's links with Jeffrey Epstein, the latest development is being interpreted as a full-blown crisis for the British monarchy.
Royal commentator Dickie Arbiter, a former Buckingham Palace press officer, compared the couple's move to Edward VIII's abdication in 1936 in order to marry twice-divorced American Wallis Simpson.
"That is the only other precedent but there's been nothing like this in modern times," he said.
The BBC's former royal correspondent Jennie Bond made the same point: "The only possible comparison is with Edward VIII. In 1936, the king went the whole hog and gave up the throne for the woman he loved. So too is Harry is putting his wife first and foremost."
But it is also the case that Harry was emotionally scarred by the death of Princess Diana in 1997 when he was only 12 and was forced to walk behind his mother's coffin in public. Harry is determined to protect Meghan from an intrusive media.
Bond added, "Harry vowed then to protect his wife from the same fate. And that, I believe, is at the root of this dramatic decision."
Iran has been overshadowed by the royal story, with the Daily Telegraph's front page on Thursday declaring: "Harry and Meghan quit The Firm."
"The Firm" is how the royals themselves describe their family, which has unwritten but strict rules of membership and behaviour.
Quick to spot a circulation booster, the Daily Mail, which has devoted no fewer than 17 pages to the story, had a front page headlined: "Royal Bombshell Special Issue. Queen's fury as Harry and Meghan Say: We Quit. Sussexes dramatically step down as senior royals — Without telling Her Majesty, Charles or William."
Harry and Meghan, who have just returned with their son Archie from a six-week break in Canada, issued a personal statement which no one had expected.
"After many months of reflection and internal discussions, we have chosen to make a transition this year in starting to carve out a progressive new role within this institution," they said.
"We intend to step back as 'senior' members of the royal family and work to become financially independent, while continuing to fully support Her Majesty the Queen.
"It is with your encouragement, particularly over the last few years, that we feel prepared to make this adjustment.
"We now plan to balance our time between the United Kingdom and North America, continuing to honour our duty to the Queen, the Commonwealth, and our patronages.
"This geographic balance will enable us to raise our son with an appreciation for the royal tradition into which he was born, while also providing our family with the space to focus on the next chapter, including the launch of our new charitable entity."
In a meeting with the Hindujas, Harry, who is a Commonwealth youth ambassador, expressed his desire to visit India, which Meghan did before her marriage.
On their new official website, they explained they would have different rules of engagement with the media and said that they "...value the ability to earn a professional income, which in the current structure they are prohibited from doing.
"For this reason they have made the choice to become members of the royal family with financial independence."
Much of the reaction to their announcement has been unrelentingly hostile, though some have speculated that a future series of The Crown on Netflix might show mixed-race Meghan as the target of racist coverage by the press.
For example, Meghan's estranged half-sister, Samantha Markle, has been given an inordinate amount of space and money to spew her hatred against the Duchess of Sussex.
TV presenter Piers Morgan was characteristically aggressive in attacking Meghan: "People say I'm too critical of Meghan Markle — but she ditched her family, ditched her Dad, ditched most of her old friends, split Harry from William & has now split him from the Royal Family. I rest my case."
Only author Tina Brown, who wrote a biography of Diana, suggested on BBC Radio 4's Today programme on Thursday that Harry might have chosen the right path in getting out before he, too, ended up like another second son without a proper role – his discredited uncle Prince Andrew.