Grandma's FB photos test privacy law
A woman's refusal to remove photos of her grandchild on social media boiled over into court in the Netherlands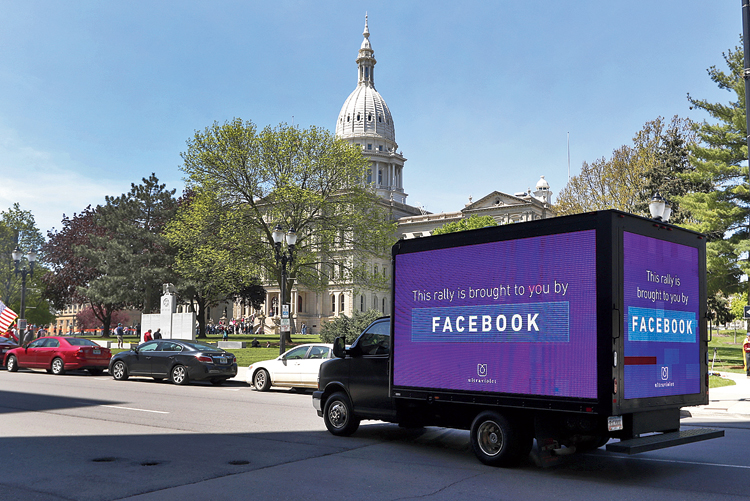 ---
|
New York
|
Published 25.05.20, 07:13 PM
---
Handling pictures of children and grandchildren is usually a private affair.
Not in the case of one Dutch grandmother.
A woman's refusal to remove photos of her grandchild on Facebook and Pinterest boiled over into court in the Netherlands this month, turning what started as a family dispute into a broader test of the limits of iInternet privacy laws.
A judge in the province of Gelderland, in the eastern part of the country, decided that a grandmother was prohibited from posting photos on social media of her three grandchildren without the permission of her daughter, the children's mother.
The district court judge said the grandmother had violated Europe's sweeping internet privacy law, called the General Data Protection Regulation, or GDPR. It dictates that posting pictures of minors under the age of 16 requires permission from their legal guardians, according to the court's website.
The women, whose names were not provided in the court documents, fell out about a year ago and hadn't been in regular contact, according to filings in the court case. After the children's mother asked that the pictures to be deleted without the desired effect, she took the case to court.
The case has drawn attention because of its novel application of the Internet privacy law. Enacted two years ago, the GDPR is viewed as a way for governments to crack down on the data collection practices of large companies such as Facebook and Google.
But the law also gives individuals new ways to limit how their personal data is collected, shared and stored online. "This is to my knowledge the first case ever in which the GDPR is used to adjudicate a family dispute," said Arnoud Engelfriet, a lawyer.