French trade unions cripple transport
Unions called the nationwide mobilisation hoping for a new jolt to regain momentum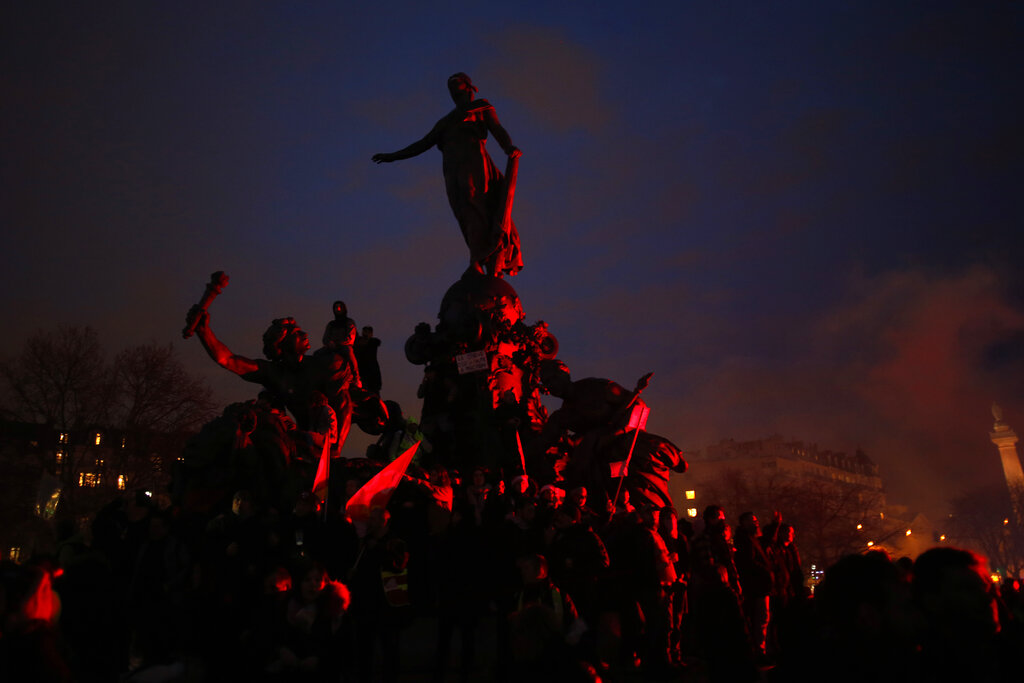 ---
|
Paris
|
Published 17.12.19, 07:39 PM
---
French trade unions crippled transport, shut schools and brought demonstrators into the streets on Tuesday in a redoubled effort to force President Emmanuel Macron to ditch a planned pension reform by Christmas.
Unions called the nationwide mobilisation hoping for a new jolt to regain momentum, after a nationwide movement of rolling strikes and protests had started to tail off in recent days.
Former investment banker Macron has said he wants to streamline the Byzantine state pension system and prod people to work until 64, instead of the average retirement age now of 62.
Only a quarter of long-distance inter-city trains were running and even the Eiffel Tower was shut. Many state schools were shut or had reduced lessons. Grid operator RTE blamed the strike for power outages in Lyon.
Eight of Paris's 14 metro lines were closed and most suburban commuter trains cancelled. Roads were thick with pedestrians and streets crammed with bicycles and electric scooters as people headed to work.
Official figures suggested the strike was on a similar scale to the first major mobilisation on December 5, with slightly more railway workers and slightly fewer teachers participating.