Dangerous to be a journalist, says Maria Ressa
The Nobel Peace Prize recipient, co-founder of the independent news site Rappler, said that the Philippine government had filed 10 arrest warrants against her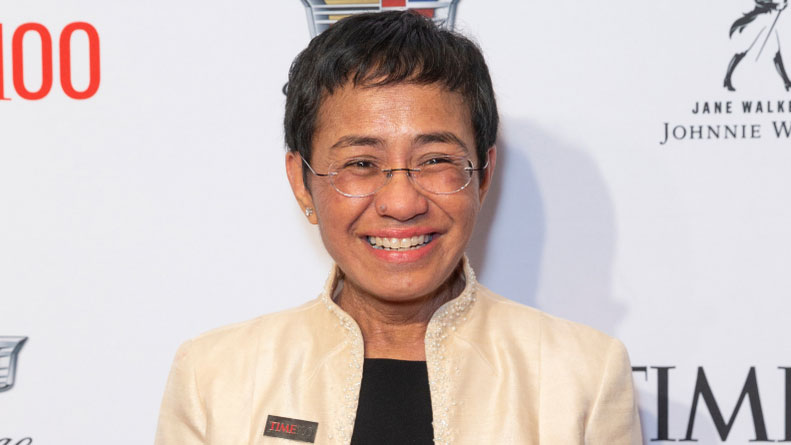 Maria Ressa.
Shutterstock
---
New York
|
Published 09.10.21, 12:40 AM
|
---
Maria Ressa said on Friday that her being awarded the Nobel Peace Prize was a recognition of the dangers of being a journalist at a time when freedom of the press was under attack.
In an interview, Ressa said she was "breathless, stunned and happy" upon hearing about the honour, which she shared with the Russian journalist Dmitry Muratov. She said she was in the middle of a live panel discussion about a PBS film — which follows her struggles in the war that President Duterte has waged on the press — when she got a call telling her that she had been awarded the prize.
"I didn't know how to react, and then, wow," Ressa said. "The folks clapped and asked me for a reaction and it hit me. It's so much that we've gone through in the last five and a half years and then this. These highs and lows are making me crazy."
Ressa, a co-founder of the independent news site Rappler, said that the Philippine government had filed 10 arrest warrants against her.
"I've just seen my rights being taken away, very slowly," she said. "What we're seeing is a thousand cuts to the body politic, to our democracy." In selecting two journalists for the Peace Prize, Ressa said, the Nobel committee showed the world "how dangerous it is to be a journalist today. We've never been under attack as much as we have been in the last few years."
Speaking earlier on her publication's Facebook Live platform, Ressa referred to Duterte's sweeping crackdown on drugs, which Rappler has covered extensively. She called it a "moment that is so existential, the defence of our democracy in the Philippines, the defence of our rights, human rights, the fact that we have no idea exactly how many people have been killed in a brutal drug war."
New York Times News Service