Cambridge cancels face-to-face lectures
No other university in the world has made such a move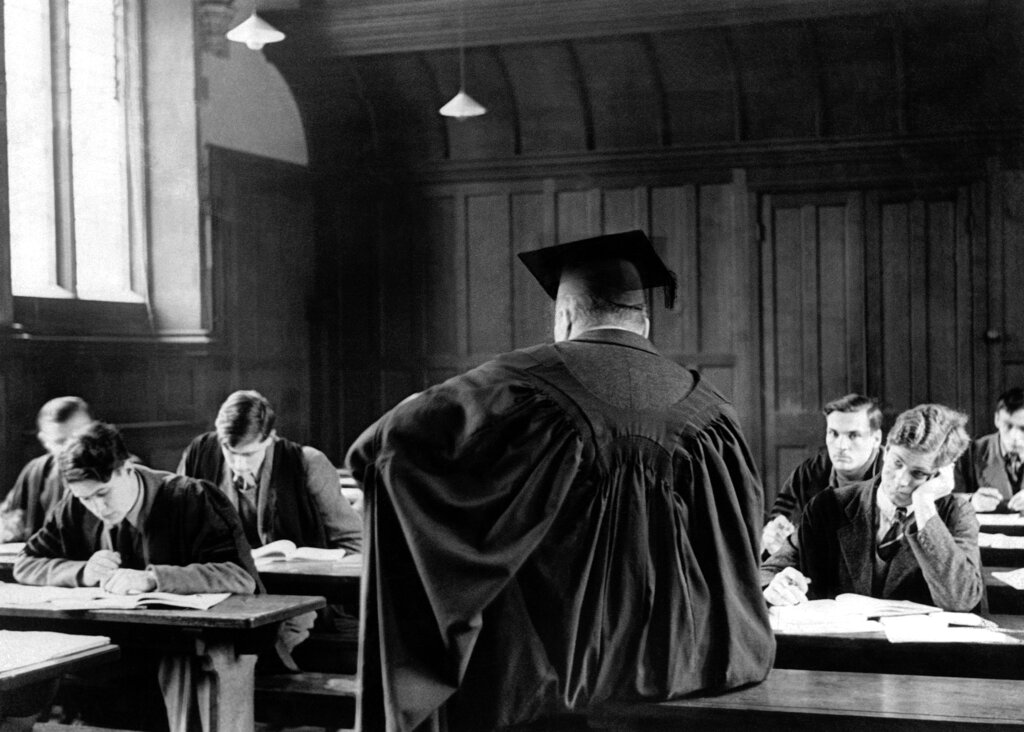 ---
|
London
|
Published 20.05.20, 11:50 PM
---
Indian students supposed to come to Cambridge for the start of the new academic year on October 1, 2020,will have to decide whether to take the risk of flying to England now that the university has cancelled face to face lectures for the whole of 2020-2021.
All lectures will be delivered online, which will make some Indian students wonder whether they should come up to Cambridge, especially if they cannot get back home to India if another lockdown is deemed necessary in the event of a second wave of the coronavirus pandemic.
The news that face to face lectures were being cancelled for the whole of the coming academic year - no other university in the world has made such a move - was broken by the student newspaper Varsity under the headline: 'Breaking: All University lectures to be online-only in 2020-21.'
'Lectures and Michaelmas exams will be virtual whilst it is 'not yet clear' how many students will be in Cambridge in 2020-21,' it said.
'A leaked email seen by Varsity outlines plans for all lectures in the 2020-21 academic year to be conducted virtually,' the paper added.
In a leaked email obtained by Varsity, Alice Benton, head of education services, wrote to senior tutors in all colleges on Tuesday to inform them of the decision.
She said that the 'General Board's Education Committee' had 'agreed that, since it is highly likely that rigid social distancing will be required throughout the next academic year, there will be no face-to-face lectures next year'.
BBC Radio 4's Today programme commented on Wednesday that the university had not volunteered the information but had been forced by Varsity to make an announcement.
Cambridge confirmed in a statement: 'The university is constantly adapting to changing advice as it emerges during this pandemic.
'Given that it is likely that social distancing will continue to be required, the university has decided there will be no face-to-face lectures during the next academic year.
'Lectures will continue to be made available online and it may be possible to host smaller teaching groups in person, as long as this conforms to social distancing requirements.
'This decision has been taken now to facilitate planning, but as ever, will be reviewed should there be changes to official advice on coronavirus.'
Universities can still charge full fees even if courses are taught online. For Indian and other overseas students this is three time the £9,250 a year local rate.
Coming to Cambridge for the start of Michaelmas Term when the leaves are turning to warm autumn colour along the River Cam and a new generation of students cycle past King's College Chapel on their way to lectures make for ever lasting memories.
Khushwant Singh's son, the journalist Rahul Singh, who came to King's, aged 18, in 1959 - Rajiv Gandhi was there at around the same time as was Mani Shankar Aiyar - said: 'That's a very radical move and rather sad, I feel.'
Cambridge has evolved over 800 years, to be sure, but nothing like this has happened before. The place would still be recognised by Jagadis Chandra Bose when he came up to Christ's in 1882; Aurobindo Ghose who arrived at King's in 1890; and Jawaharlal Nehru, Srinivasa Ramanujan and Amartya Sen who joined Trinity in 1907, 1914 and 1953 respectively.
Chairman of Cipla Yusuf Hamied, who was 18 in 1954 when he walked with his parents from the station to his room in Christ's, admitted: 'I am shocked.'
Remembering old times, when 'Manmohan Singh was a contemporary but senior', he said: 'The place is unchanged. I still feel 18 when I am in Cambridge.' Almost all campuses have been closed since April, offering classes online, and graduating students have been notified there will be no traditional ceremonies.