Chinese balloon: Questions remain over spy in the sky
Massive white orb sweeping across US airspace has triggered a diplomatic maelstrom and is blowing up on social media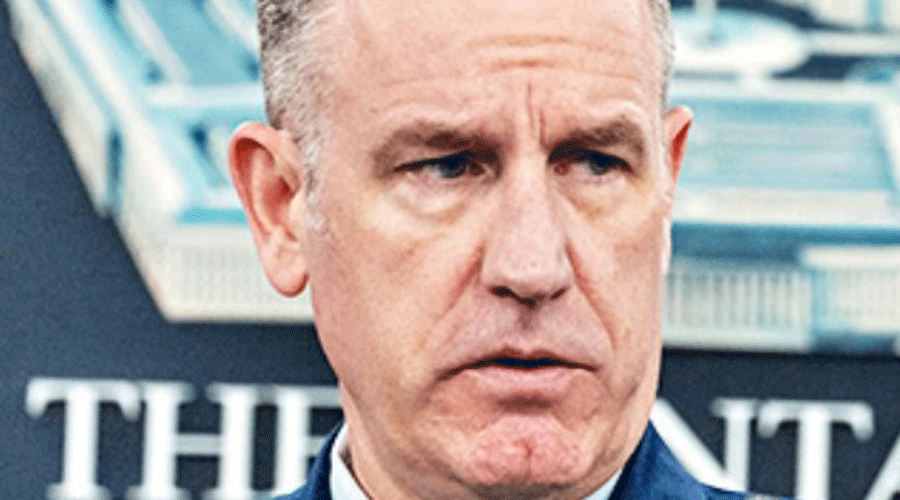 Pentagon press secretary Brigadier General Pat Ryder.
AP/PTI file picture
---
Washington
|
Published 05.02.23, 12:31 AM
|
---
What in the world is that thing?
A massive white orb sweeping across US airspace has triggered a diplomatic maelstrom and is blowing up on social media.
A look at what's known about the balloon — and what isn't.
It's a bird, it's a plane...
The Pentagon and other US officials say it's a Chinese spy balloon — about the size of three school buses — moving east over America at an altitude of about 60,000 feet (18,600 metres). The US says it was being used for surveillance and intelligence collection, but officials have provided few details.
US officials says the Biden administration was aware of it even before it crossed into American airspace in Alaska early this week. A number of officials spoke on condition of anonymity to discuss the sensitive topic.
The White House said that President Joe Biden was first briefed on the balloon on Tuesday. And the state department said Blinken and deputy secretary Wendy Sherman spoke with China's senior Washington-based official on Wednesday evening about the matter.
In the first public US statement, Brigadier General Pat Ryder, Pentagon press secretary, said on Thursday evening that the balloon was not a military or physical threat — an acknowledgement that it was not carrying weapons. And he said that "once the balloon was detected, the US government acted immediately to protect against the collection of sensitive information".
Shoot it down?
According to senior administration officials, President Joe Biden initially wanted to shoot the balloon down. And some members of Congress have echoed that sentiment.
But top Pentagon leaders strongly advised Biden against that move because of risks to the safety of people on the ground, and Biden agreed.
For now, officials said the US will monitor it, using "a variety of methods" including aircraft. The Pentagon also has said the balloon isn't a military threat and doesn't give China any surveillance capabilities it doesn't already have with spy satellites.
How did it get there?
Deliberate or an accident? There's also disagreement.
As far as wind patterns go, China's account that global air currents carried the balloon from its territory to the western US is plausible, said Dan Jaffe, a professor of atmospheric chemistry at the University of Washington. Jaffe has studied the role those same wind patterns play in carrying air pollution from Chinese cities.