Bomb kills Afghan candidate as Taliban vow to attack polls
The insurgents said they will target the October 20 national elections, but they do not want to harm civilians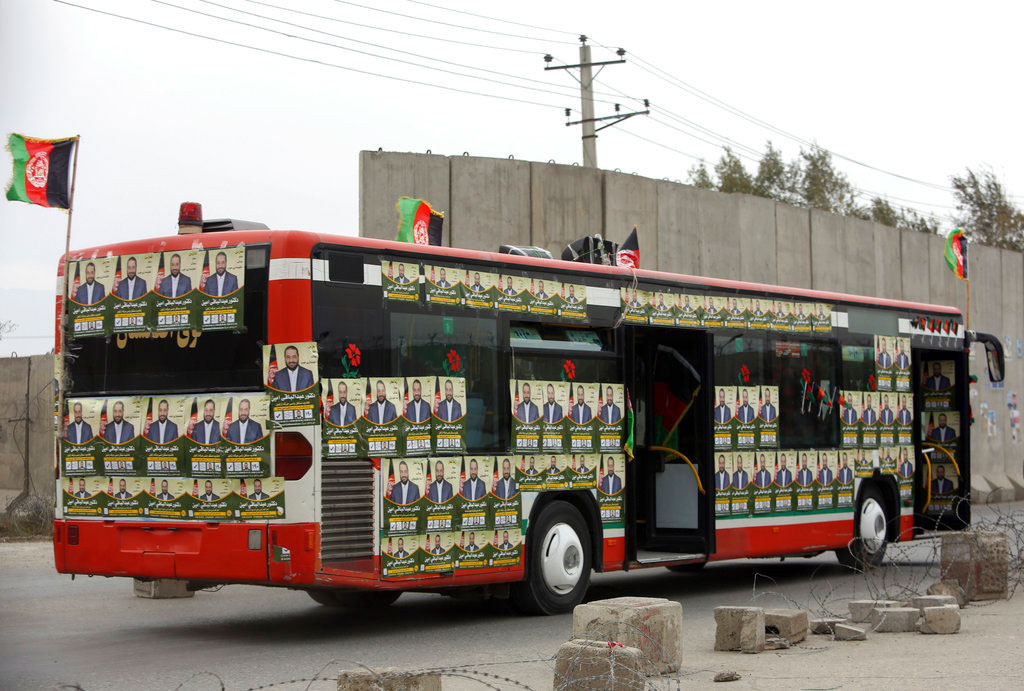 ---
Kabul
|
Published 17.10.18, 09:55 AM
|
---
A bomb blast killed an Afghan parliamentary candidate on Wednesday as the Taliban warned teachers and students not to participate in upcoming elections and not to allow schools to be used as polling centres.
The insurgents said in the statement that they will target the October 20 national elections, which they view as illegitimate, but that they do not want to harm civilians.
A bomb went off Wednesday in the campaign office of Abdul Jabar Qahraman, a candidate in the southern Helmand province, killing him and wounding seven other people, said Omar Zwak, a spokesman for the provincial governor.
Zwak said the explosive device appeared to have been hidden in a sofa. No one immediately claimed responsibility for the bombing of the office in the provincial capital, Lashkar Gah. A series of recent attacks has killed six other candidates, before and after the official start of the campaign. Two candidates have been abducted and three have been wounded in violence.
The Taliban are opposed to democratic elections, viewing them as an imposition by foreign powers. The group has been fighting Afghan and NATO forces for more than 17 years in hopes of restoring its brand of harsh Islamic rule.
In recent years the Taliban have carried out near-daily attacks, mainly targeting the Afghan government and security forces. The militants have seized control of several districts across the country.
The Taliban attacked checkpoints in the northern Baghlan province early Wednesday, killing six police and wounding two others in a four-hour-long battle, according to provincial police chief Gen. Ekramuddin Sarih. He says around 10 insurgents were killed. There was no immediate comment from the Taliban.