Beijing now bullies Bhutan
China stakes claim to tracts in east of the country that include the Sakteng Wildlife Sanctuary adjoining Arunachal Pradesh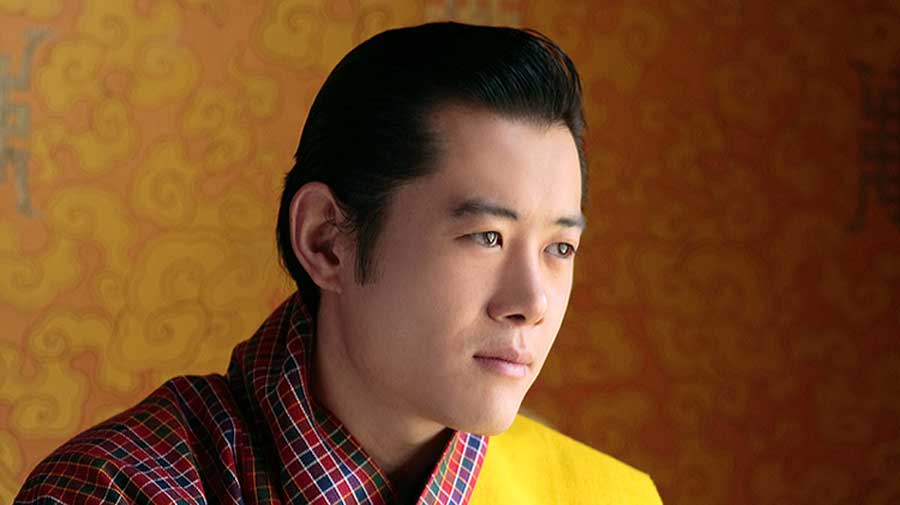 Bhutan King Jigme Khesar Namgyel Wangchuck
Wikipedia
---
New Delhi
|
Published 06.07.20, 01:31 AM
|
---
China has opened a new territorial dispute, this time with Bhutan by staking claim to tracts in eastern Bhutan that include the Sakteng Wildlife Sanctuary adjoining Arunachal Pradesh.
Bhutan had protested when China first staked the claim in early June while opposing Thimphu's request for funding from the Global Environment Facility (GEF) for a project in the sanctuary, but Beijing on Saturday showed it was not backing down.
Beijing told reporters the China-Bhutan border had "never been delimited" and that there had been disputes in the eastern, central and western sectors for a long time.
At the online GEF conference, China had contested Bhutan's funding request on the ground that the sanctuary was "located in the China-Bhutan disputed areas which is on the agenda of the China-Bhutan boundary talk".
Bhutan had countered in writing, saying it "totally rejects the claim made by... China".
"Sakteng Wildlife Sanctuary is an integral and sovereign territory of Bhutan and at no point during the boundary discussions between Bhutan and China has it featured as a disputed area," Thimphu said.
Bhutan and China have no diplomatic relations but have been talking since 1984 to resolve their border issues. Twenty-four rounds of talks have been held.
According to the editor of The Bhutanese newspaper, Tenzing Lamsang, "there are only 2 disputed areas raised in (the) 24 boundary talks since 1984 agreed to by both sides with signed minutes (269sqkm in West & 495sqkm in North-Central Bhutan)".
"The Chinese never brought this (Sakteng) up in the boundary talks," Lamsang says.
However, Rajiv Ranjan, associate professor at Shanghai University, tweeted a Global Times report from 2012 in which the Chinese communist party-run newspaper claimed that the largest territorial dispute with Bhutan was in the eastern section, where Sakteng lies.
India has till now not spoken on the issue but backed Bhutan's successful bid to get its position articulated in the GEF.
In some ways, China's effort to open up the territorial dispute with Bhutan is similar to Beijing's claim over the Galwan Valley, which had not been a contested area since 1962 despite being a theatre of that year's war.