Antitrust trial: Tim Cook argues that Apple does not hurt app makers
Epic Games, creator of the popular game Fortnite, is suing the company, claiming that the iPhone maker has created a monopoly with its App Store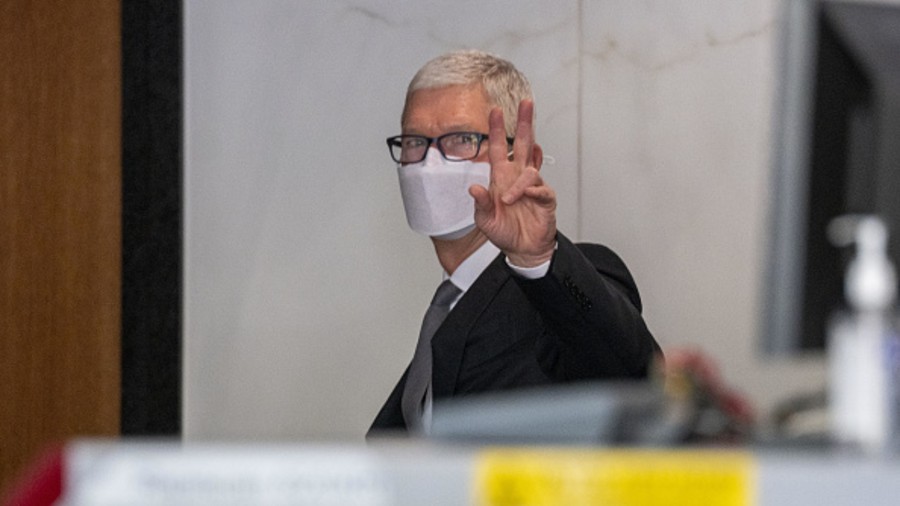 ---
New York
|
Published 23.05.21, 01:32 AM
|
---
Tim Cook, testifying on Friday in a trial that could undermine Apple's efforts to fend off growing scrutiny of its power, defended his business from accusations that it hurt app makers while on the hunt to expand its profits.
Cook, who took the witness stand for the first time as Apple's chief executive, answered friendly questions from an Apple lawyer and faced pointed questions from both an opposing lawyer and the federal judge who will decide the case. The trial's outcome could maintain Apple's dominance of the $100 billion app market or upend it. Epic Games, creator of the popular game Fortnite, is suing Apple, claiming that the iPhone maker has created a monopoly with its App Store and uses that power to take an unfair cut from other companies that rely on the App Store to reach customers.
An Epic victory would invigorate an expanding antitrust fight against Apple. Federal and state regulators are scrutinising Apple's control over the App Store, and the EU has recently charged Apple with violating antitrust laws over its app rules and fees. Apple faces two other federal lawsuits about its App Store fees — one from developers and one from iPhone owners.
Cook's testimony came towards the end of a three-week trial in an Oakland, California, federal court that has homed in on the power that Apple yields with its App Store and the 30 per cent commission it takes on sales of most digital goods and subscriptions.
He entered the courthouse on Friday morning from an underground garage rather than its main entrance, which allowed him to avoid photographers gathered in front of the building. About 7.30am, journalists spotted him going through security checks insid.
For over an hour, an Apple lawyer led Cook through complaints against Apple, allowing him to explain why Apple conducted business a certain way — and why it wasn't harming app developers.  Cook testified that Apple faced plenty of competition, and he said commissions that Apple collected from app developers helped fund better security in the App Store.
New York Times News Service