America First diplomacy over: Biden
'We must demonstrate that democracies can still deliver for our people in this changed world'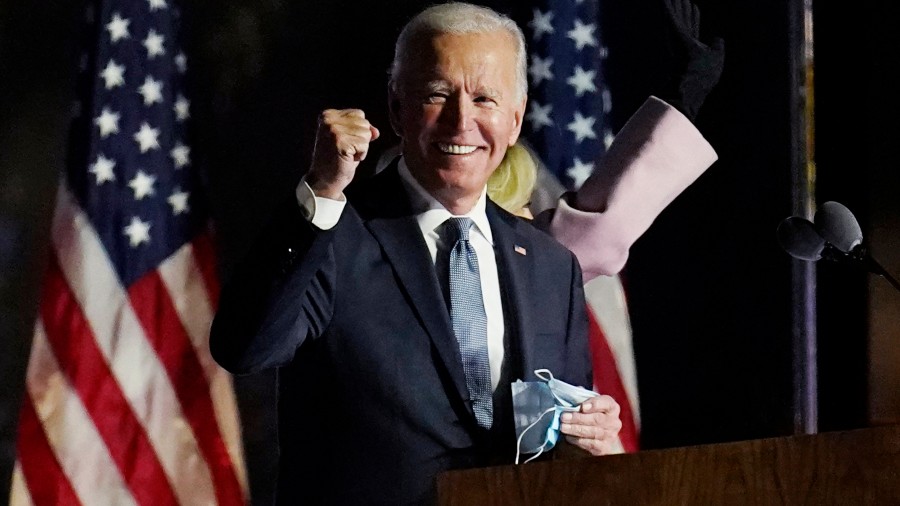 US President Joe Biden
File Picture
---
New York
|
Published 20.02.21, 01:39 AM
|
---
For anyone looking for evidence that boasts about "America First" — and the need for America to go-it-alone — are over, President Biden's speech to the Munich Security Conference was meant as an opening argument.
"America is back, the trans-Atlantic alliance is back," Biden declared. Trying to expunge the last four years without ever once naming his predecessor, Donald J. Trump, Biden said "we are not looking backward".
And then he went on to offer a 15-minute ode to the power of alliances. He talked about an America that was itself overcoming challenges to the democratic experiment.
"We have to prove that our model isn't a relic of history," he said, a clear reference to the critique that China and Russia have been helping to push. "We must demonstrate that democracies can still deliver for our people in this changed world. That is our galvanising mission. Democracy doesn't happen by accident. We have to defend it. Strengthen it. Renew it."
In sharp contrast to  Trump, who declined on several occasions to acknowledge the US's responsibilities under Article V of Nato to come to the aid of allies, he said: "We will keep the faith" with the obligation. "An attack on one is an attack on all." But he also pressed Europe to think about challenges in a new way — one that differs from the Cold War.