21 Sikh pilgrims killed in Pak collision
The crash occurred when the mini-bus driver apparently tried to take a shortcut instead of waiting for the gate at the railway crossing to open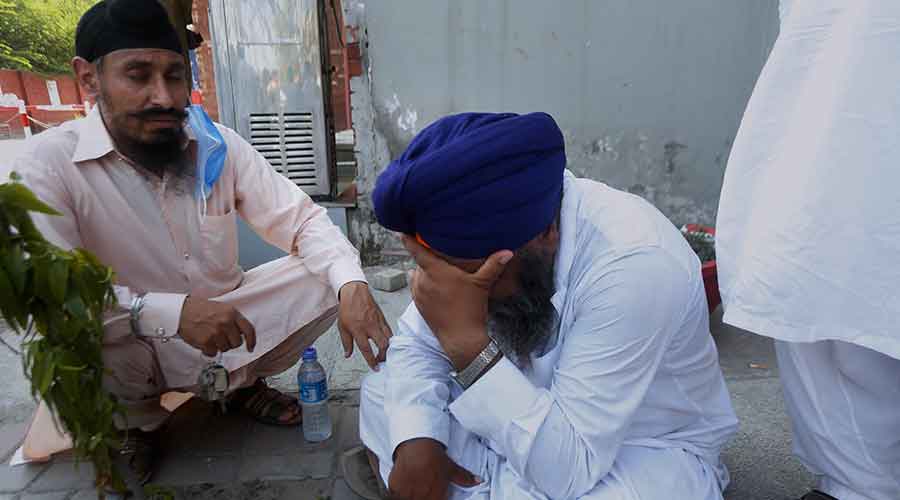 ---
|
Lahore
|
Published 04.07.20, 03:12 AM
---
At least 21 Pakistani Sikh pilgrims returning from Nankana Sahib were killed on Friday when the driver of the mini-bus they were travelling in reportedly tried to take a shortcut to avoid a railway crossing and rammed the vehicle into a passenger train in Punjab province, officials said.
According to the Evacuee Trust Property Board (ETPB), which looks after minority affairs, 22 people, including 21 Sikhs, 11 men, nine women and a child from Peshawar, lost their lives in the fatal coach-train collision in Shjiekhupura. A Muslim man was also killed in the incident.
The mini-bus carrying around 26 Sikh pilgrims, all from Peshawar, hit the Lahore-bound Shah Hussain Express which was coming from Karachi at a crossing near Sheikhupura district at around 1.30pm, the police said.
According to the rescue officials, at least five people were injured in the accident, all of whom were shifted to District Headquarters Hospital, Sheikhupura, Dawn newspaper reported.
The gate at the crossing was closed and the driver apparently tried to take a shortcut instead of waiting for the gate to open, senior police officer Ghazi Salahuddin told reporters at the crash site.