20 killed in Iran navy friendly fire
The reports of the latest mishap drew criticism of the government on social media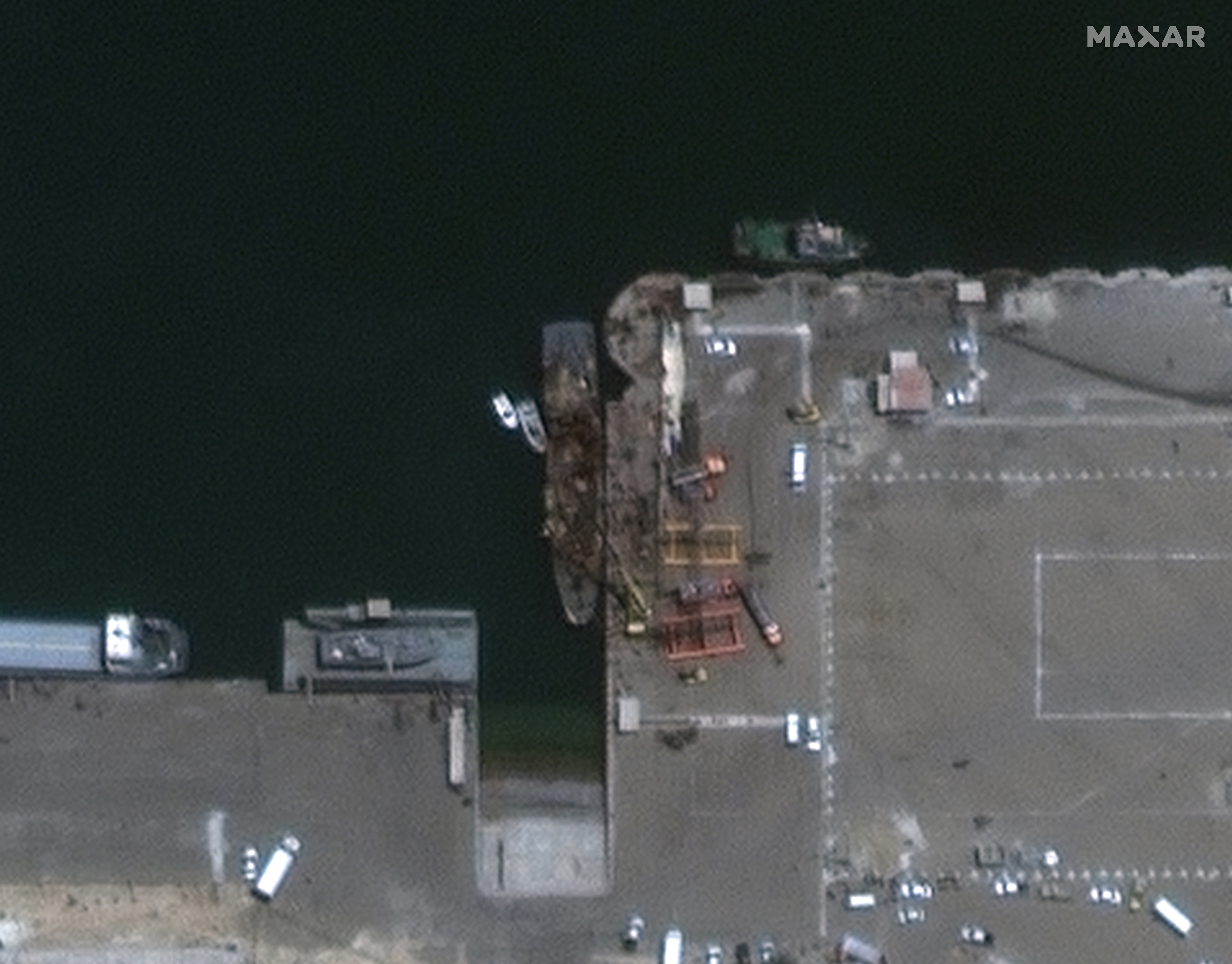 In this satellite photo provided by Maxar Technologies, the Iranian naval support vessel Konarak, center, is tied up at the port in Konarak, Iran
(AP photo)
---
New York
|
Published 11.05.20, 11:20 PM
|
---
An Iranian naval vessel was apparently hit by another's missile during a military exercise in the Sea of Oman on Sunday, sinking the ship and leaving at least 20 people dead, according to people familiar with the incident and to social media reports from Iran.
Official details of the incident were scant, and a statement from Iran's military on Monday said only that 19 people had died and 15 others had been injured in a missile strike. But four people with knowledge of the incident said the ship, identified as the missile boat Konarak, was hit and sunk by a missile from the frigate Jamaran by mistake. They spoke on condition of anonymity to avoid reprisal from Iranian officials.
"The scope of the incident is under investigation by experts," Iran's navy said in a statement.
Iran's military has come under intense global scrutiny since another mistake with missiles: In January, Iran's Revolutionary Guard Corps shot down a Ukrainian Airlines passenger plane with two missiles, killing 176 on board. It subsequently blamed the incident on human error on a night that it launched ballistic missiles at a US military base in Iraq in retaliation of the assassination of a top general.
The reports of the latest mishap were already drawing criticism of the government on social media.
"Firing at your own targets, whether military or civil, in such a short space of time is not human error. It's a catastrophic failure of management and command," tweeted Maziar Khosravi, a journalist aligned with reformist politicians.
The friendly fire case happened Sunday afternoon in the Sea of Oman, near the Iranian port city of Jask.