Woman denied bail in Calcutta hit-and-run case
Public prosecutor Radha Nath Rong said the woman had been giving "misleading statements" to the police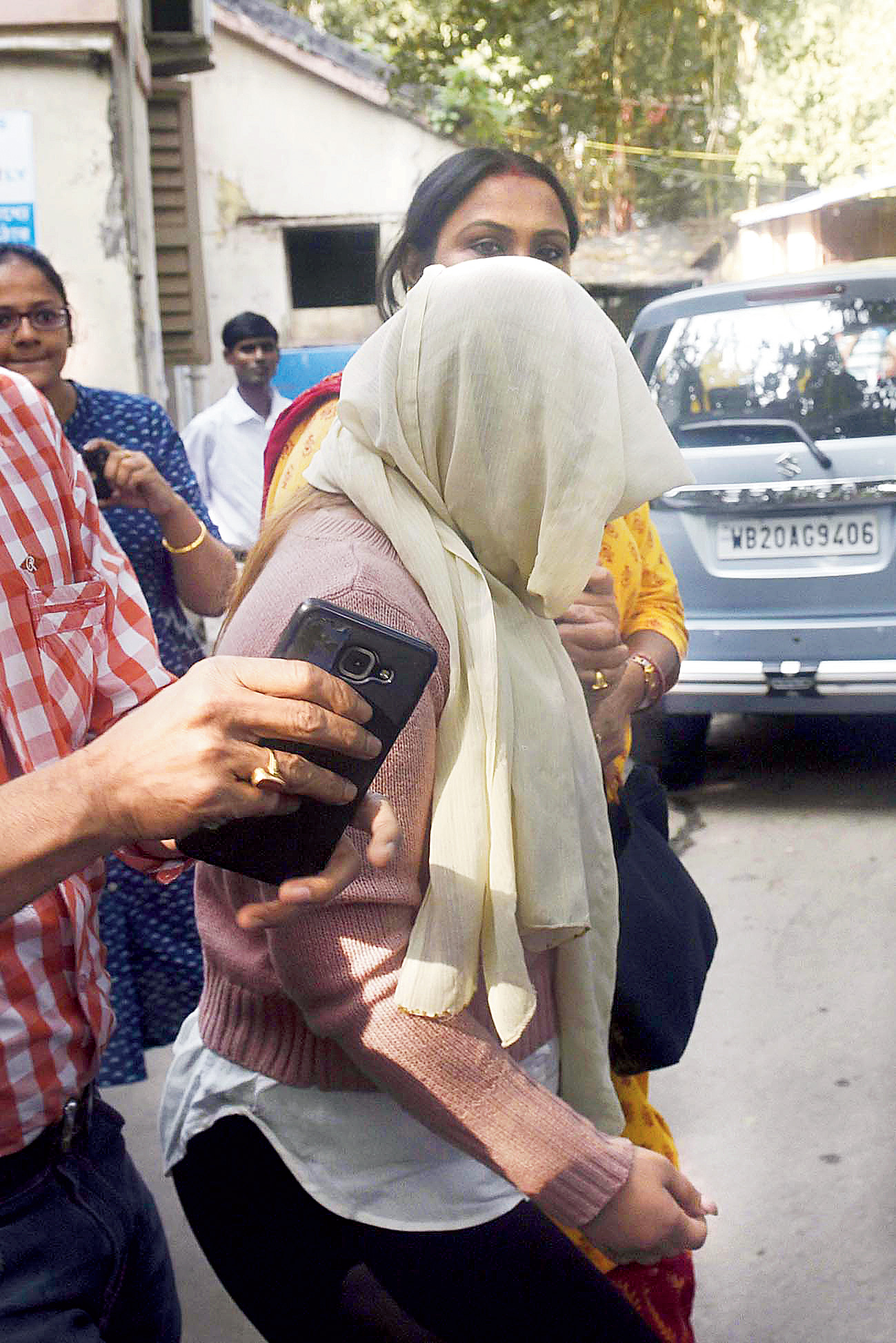 ---
|
Calcutta
|
Published 27.11.18, 08:57 PM
---
Aditi Agarwal, the young woman who was at the wheel of a Honda City that fatally knocked down a pedestrian at almost 100kmph on the EM Bypass two days ago, was on Tuesday remanded in police custody for two more days.
Aditi will remain in the central lock-up at Lalbazar till she is next produced in court, police said.
The boutique owner had been arrested on Sunday morning from a five-star hotel where she had taken refuge after the alleged hit-and-run. The victim was a middle-aged man going to work.
Aditi has been booked for culpable homicide not amounting to murder under Section 304 (II) of the IPC, apart from drink driving and rash and negligent driving.
She had been brought to the Alipore court in a police van with her face cloaked in a beige scarf. She was taken straight to the court lock-up, where she stayed till the case against her came up for hearing late in the evening.
The police had sought custody of the accused till December 3. Public prosecutor Radha Nath Rong said Aditi had been giving "misleading statements" to the police. The investigating officer in the case told the court that the additional period of police remand was required to find more information, including where the accused had partied in the night before the hit-and-run.
Aditi's defence team had submitted a bail petition in which they alleged that the police had slapped the charge of drink driving without concrete evidence. Defence lawyer Gopal Haldar said: "The police did not submit a calibrated certificate, nor was Aditi's consent taken before making her undergo the breathalyser test."
He said the police also did not wait for the blood-test report to arrive before concluding that Aditi had consumed more alcohol than is permissible for someone sitting at the wheel.
According to the rule-book, the police can get anyone to take a breathalyser test, irrespective of whether the person consents to it or not.