Will field son of the soil for Darjeeling seat: GJM's Tamang
Party confident of coming close to victory margins of Jaswant Singh and SS Ahluwalia, BJP candidates it had backed earlier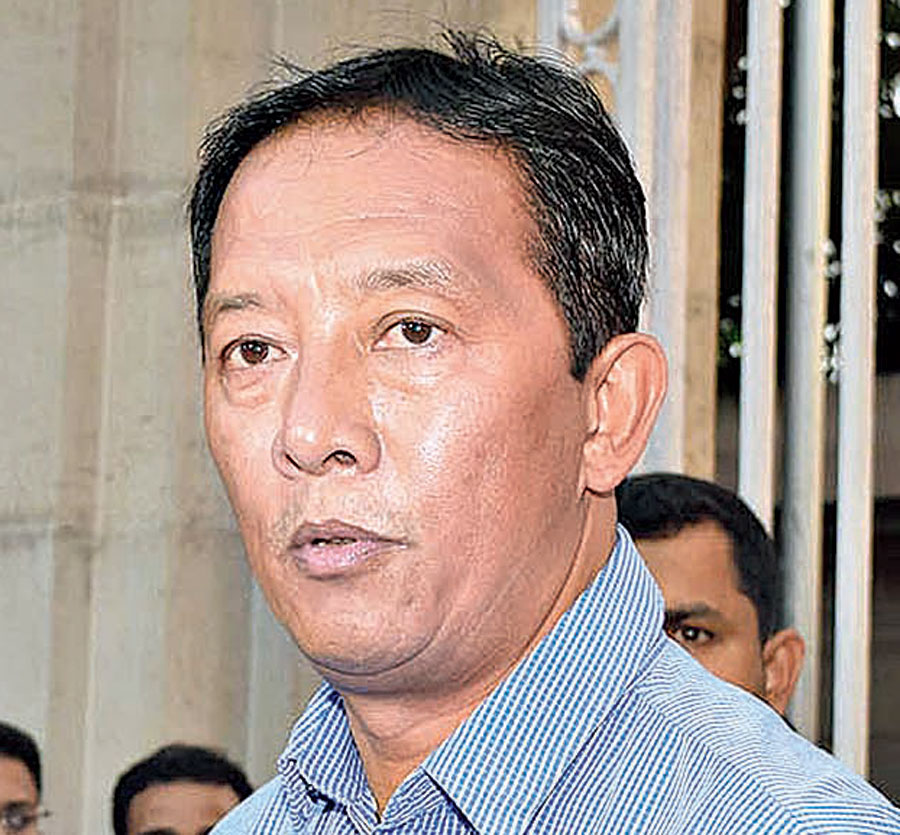 ---
---
Gorkha Janmukti Morcha president Binay Tamang on Monday said "we" would field a "son of the soil" in the Darjeeling Lok Sabha seat and that candidate would win by a margin of 1.5 lakh votes.
This is the first time that Tamang has talked about the Morcha's plan for the coming Parliament polls. But it is common knowledge that the Morcha will fight the election in alliance with the Trinamul Congress.
"We will field a son-of-the-soil candidate in the Lok Sabha election. A lot of other parties are clamouring for a local candidate. We will have to see what their stand would be after we field a local candidate," Tamang told reporters on the sidelines of a programme in Chungthung tea garden.
The Morcha chief didn't throw light on the issues on which the party would fight the election.
Tamang said the party was confident of winning the Darjeeling seat by a margin of 1.5 lakh votes. "In 2009, Jaswant Singh had won by a margin of over 2 lakhs votes. S.S. Ahluwalia won the 2014 elections by nearly 2 lakh votes. This time, we will win the seat by a minimum margin of 1.5 lakh votes," said Tamang.
Jaswant Singh and Ahluwalia were from the BJP and were supported by the Morcha. The hills seemed to have voted almost en masse in 2009 and 2014.
Asked about a move by other hill parties to field a consensus candidate in Darjeeling, Tamang said: "Let other parties do their calculations but we will win by a minimum of 1.5 lakh votes."
He addressed a public meeting in the Chungthung garden in memory of Babu Ram Dewan. The 64-year-old resident of the estate had committed suicide on February 25 in 2006 as a mark of protest against the garden's closure.
The garden is located 25km from Darjeeling.
Tamang said a statue of B.R. Dewan would be installed in the garden.
The Morcha president also directed the party's trade union to install the statues of six workers who had been killed in a police firing in the Margaret's Hope tea garden near Kurseong on June 25, 1955.