Why Ngultrum spells moneychangers
Cash lockdown for Bengal traders near Bhutan border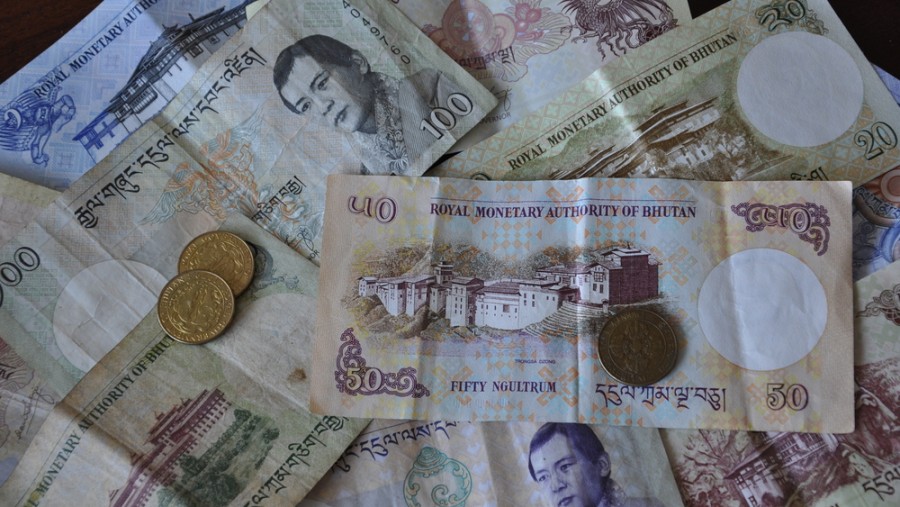 Hundreds of traders in Jaigaon are helplessly sitting with Bhutanese currency for over 10 days now in the wake of Bhutan's nationwide lockdown since August 11
Shutterstock
---
Alipurduar
|
Published 23.08.20, 02:13 AM
|
---
Illegal moneychangers are mushrooming at Jaigaon in Alipurduar district that shares borders with Bhutan's commercial capital Phuentsholing.
Reason: hundreds of traders in Jaigaon are helplessly sitting with Bhutanese currency for over 10 days now in the wake of Bhutan's nationwide lockdown since August 11.
Cash being in short supply, most Indian traders are desperately trying to exchange Bhutan's currency — the Ngultrum — that they have on them with Indian currency notes.
In Jaigaon, it is a common practice to transact with Ngultrum, though it is not officially recognised as legal tender in India. Bhutan, however, considers Indian currency valid.
Usually, thousands of Bhutan residents visit markets of Jaigaon every day and pay in Bhutanese currency. Also, Indians who work in Bhutan pay the Ngultrum to Jaigaon's traders. Once Jaigaon's traders accumulate enough Ngultrum, they walk to Phuentsholing, where they have bank accounts, deposit the amount and get a demand draft or transfer the money to some other bank account in India.
The lockdown in Bhutan stopped this. That's where the illegal moneychangers stepped in.
Indian traders are left with little option but their services as there is no money exchange counter on the Jaigaon –Phuentsholing border.
Moneychangers offer Indian currency against Bhutanese currency but charge a hefty commission.
"A section of people are minting money now, charging commission as high as 10 per cent, which means if I hand over 1 lakh Ngultrum, which is equivalent to Rs 1 lakh, I get only Rs 90,000," said Rama Shankar Gupta, secretary, Jaigaon Merchants' Association.
But traders are desperate as they need to pay their suppliers in Siliguri and Calcutta, and run their families, Gupta said.
"No bank here will accept Bhutan's currency. There is no option other than to take the help of these people," added Gupta.
A trader said Indian and Bhutan currencies were transacted in Jaigaon and adjoining areas for years now without any hitch.
But the novel coronavirus changed everything, he said.
After the first Covid-19 case was reported in Bhutan, the entry of non-Bhutanese people was stopped in the country. "We started facing problems then but with the intervention of the administration, banks opened temporary counters right on the border where we could deposit the Ngultrum and collect bank drafts," said a retailer.
With the lockdown and Phuentsholing marked a red zone by the Bhutan government, temporary bank counters are gone.
Jaigaon traders said money exchange counters on the border were needed. "That's the only solution."