Bengal Polls 2021: Trident of worries for Trinamul in South 24-Parganas bastion
Many party leaders conceded that anti-incumbency, BJP's polarisation card and a possible split in minority votes posed a major challenge to Mamata's party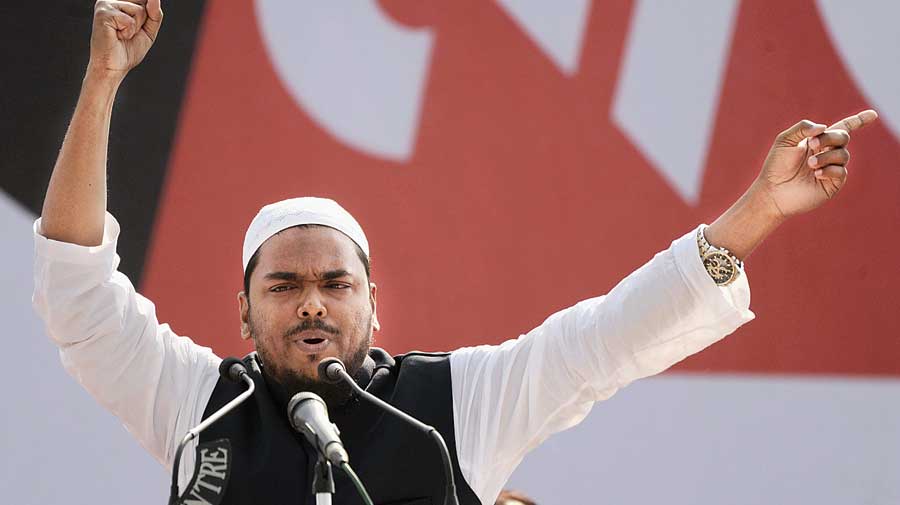 ---
Calcutta
|
Published 05.04.21, 01:07 AM
|
---
Bankim Hazra, 71, a three-term Trinamul MLA from Sagar in South 24-Parganas, is a relaxed man on Friday. The septuagenarian is finally relieved that his toughest ever campaign schedule spanning 10-11 hours a day has come to an end and his fate has been sealed in EVMs on April 1.
"I never had to campaign so hard in my entire political life. I fought against the CPM in 2001 and won with little effort. I had barely campaigned for hours a day in 2001. This time I had to leave home around 6 in the morning and never got the opportunity to take a nap after lunch. It was a tough war this time," said Hazra, adding that with polling day gone, he could now relax a bit and meet Trinamul workers at nearby party offices in a lighter mood.
Not only Hazra, all 31 Trinamul nominees in South 24-Parganas, four of whose seats went to polls on April 1, are devoting extra time to avoid a breach in the party bastion. "It is a perform or perish election for us," said a Trinamul candidate.
Elections to the remaining seats will be held in two phases on April 6 and 10.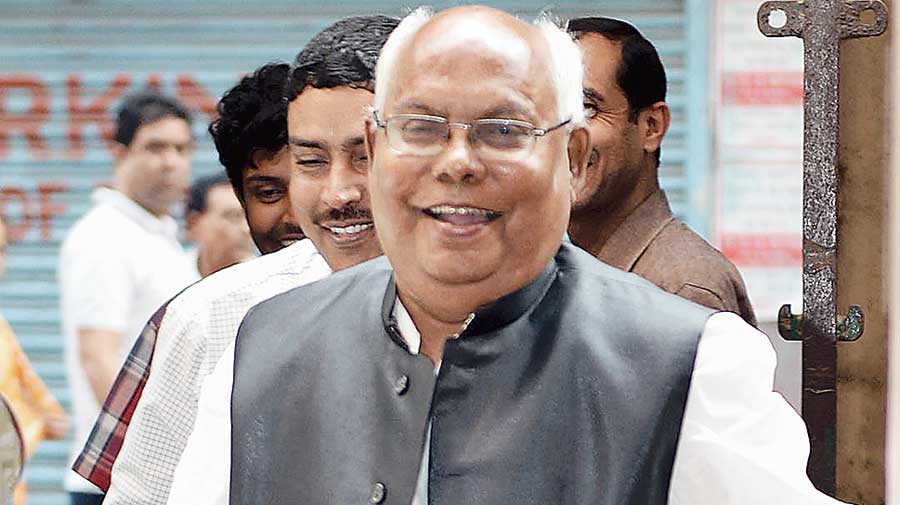 Bengal's second largest district has a long coastal stretch and a large part of which is the Sunderbans. The district with a population of over 82 lakh is expected to play a crucial role in deciding who forms the government after May 2.
Along with East Midnapore, Trinamul has had an unhindered spell of dominance in South 24-Parganas since 2008. South 24-Parganas is the only district in Bengal that staved off the BJP wave in the 2019 Lok Sabha polls in which the party bagged 18 seats in the state. Trinamul not only secured all three Lok Sabha seats here but had leads in all 31 Assembly segments.
Trinamul insiders said Diamond Harbour MP Abhishek Banerjee had asked all candidates in the district to live up to the challenges of the 2021 polls.
Despite Trinamul's confidence, many party leaders conceded that anti-incumbency, the BJP's polarisation card and a possible split in minority votes following the Indian Secular Front's tie-up with the Left and the Congress posed a major challenge to Mamata Banerjee's party.
The other worry was the resentment among the people over corruption involving Amphan relief work.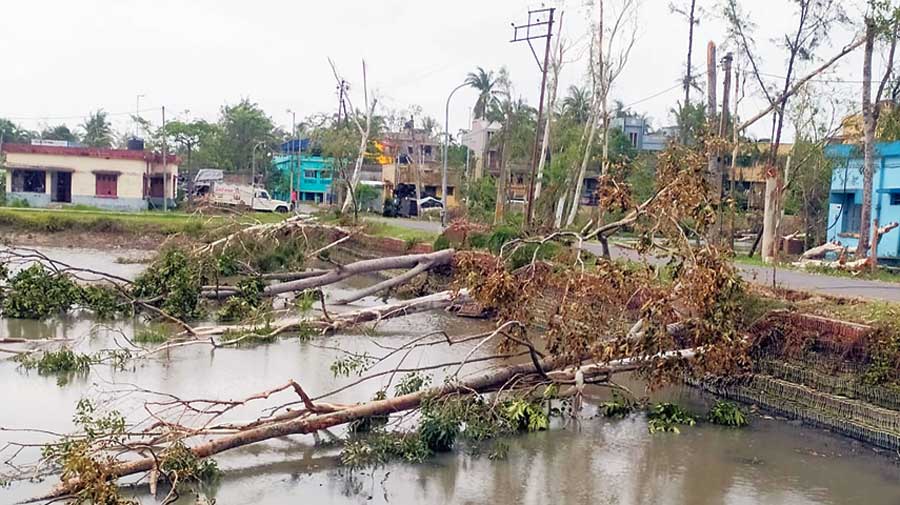 The ISF factor
South 24-Parganas has around 36 per cent Muslim population and the community can make or break the fortunes of candidates in at least eight Assembly constituencies. The minority voters are mainly concentrated in constituencies like Bhangar, Baruipur, Canning, Kulpi, Maheshtala and Magrahat.
Trinamul sources said that till the last polls, the majority of Muslims had voted the ruling party. However, Trinamul is now facing a challenge from the ISF, launched by Furfura Sharif cleric Abbas Siddiqui who has a following among Muslims in the district.
"If you consider Bhangar, around 70 per cent of the voters are Muslims. Till 2019, we had always been sure of winning here. Now the votes will get split between the ISF and Trinamul.
The Sanjukta Morcha has left five seats to the ISF in the district, including Bhangar, Mandirbazar and Kulpi.
The ISF has fielded the party's working committee chairman Nawsad Siddique from Bhangar and he is expected to split the minority votes.
"It is a fact that Trinamul will have no space among the minorities this time. Believe it or not, the people here have decided not to support Trinamul any more. People are annoyed and they have come to us," said Naushad, whose party is campaigning against both Trinamul and the BJP.
Trinamul, however, is desperate to keep its minority vote bank intact and has been telling people that voting for Naushad will benefit the BJP. To counter the possible split in votes, Trinamul is focusing on how the Mamata government has ensured development in minority areas and developed local infrastructure.
"The ISF will not be a factor here as Muslims understand that voting for them will help the BJP. The BJP is asking Hindu voters to vote for them and the ISF is making the same plea to Muslims. We are telling people not to fall into this trap of dividing Hindus and Muslims," said Saukat Mollah, Trinamul MLA and nominee for the Canning East seat.
The Amphan hurdle
Alleged misappropriation of Amphan relief aid has become a major hurdle for Trinamul.
In its poll rallies, BJP star campaigners, including Prime Minister Narendra Modi and Union home minister Amit Shah, are firing salvos at Trinamul over "looted money".
Such widespread had been the irregularities that the chief minister had to intervene. The Opposition parties have identified it as a major poll plank.
Mamata in her recent rallies in the district has highlighted how she had spent a sleepless night in Nabanna on the day of the cyclone while the BJP did not bother about the affected people. She, however, conceded that there could be one or two mistakes as the government had tried to provide help in a hurry.
"It is true that certain flaws occurred in the distribution of Amphan relief. But it is a closed chapter now. It was a gigantic job and we tried our best to rectify the mistakes. We are hopeful that people will not keep it in mind since they have benefited from the welfare schemes of the government, which we are trying to focus more on," said Manturam Pakhira, the minister for Sunderbans affairs and Trinamul's Kakdwip candidate.
Left candidates could be in an advantageous position because of their effort to provide help to the needy people after the cyclone. Kanti Ganguly, the CPM's Raidighi candidate, had supervised construction of breached river embankments in different pockets.
Polarisation card
Scheduled Castes make up around 30 per cent of South 24-Parganas' population. They mainly depend on fisheries and collecting honey from forests. The BJP-RSS alliance has tried its best to polarise people against the Mamata government. Several leaders said the polarisation issue was so strong in a few pockets that other issues such as corruption and development might not work.
Ganguly, the CPM veteran and the party's candidate for Raidighi, said he had never seen an election like this in his 60-year political career.
Ganguly, like in the past, was the most visible face of support when people needed help post-Amphan.
"Yes, people love my party and I will go to them to offer more help if I become an MLA. But the level of polarisation is something I have never seen before," the leader said.