Who is this Man?
Opportunist, vote-splitter, kingmaker or gamechanger? Profile of Abbas Bhaijaan Siddiqui, the entity making ripples in the battle for Bengal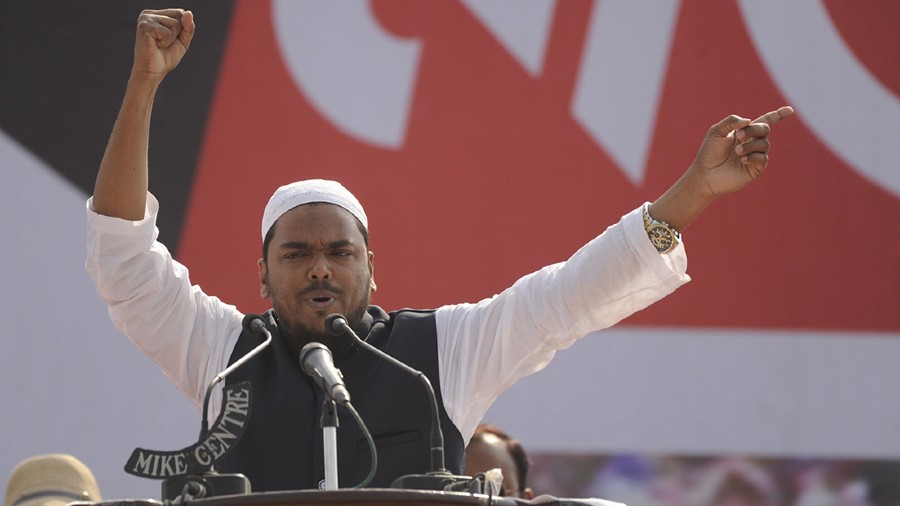 ---
---
I head out for Furfura Sharif in Hooghly district, 44 kilometres northwest of Calcutta, one early March morning. Hooghly is the potato bowl of Bengal. As the car speeds down the Durgapur Expressway, I notice freshly harvested potatoes in pink sacks dotting bare fields. I don't have to ask for directions to the village centred around a 14th century mosque; it is all too well known.
Furfura Sharif, according to one of several theories, derives its name from the Farsi word farre farrah, meaning glory and happiness.
As my car veers off the expressway, I spot huge flex banners welcoming pilgrims to the upcoming Esaal-e-Sawab, an occasion where people congregate to pray for the deceased. The three-day-long gathering held every spring attracts over a million Muslim men from eastern India and Bangladesh. At the centre of the celebrations is a light green structure with golden domes — the mazar or tomb of Pir Hazrat Abu Baqr Siddique.
The pir, known locally as Dada Huzur, was a 19th century Sufi saint, educationist and social reformer. He had founded charitable organisations, orphanages, madrasas and health centres. To date, large sections of Muslims from Howrah, Hooghly, South 24-Parganas, North 24-Parganas and Dinajpur districts of Bengal visit Furfura Sharif to pay obeisance to him.
The area covers at least 90 Assembly constituencies in a state in which Muslims constitute about 27 per cent of the population. In the past, come election time, politicians would come here to offer prayers and meet the pirzadas, or direct descendants of Pir Hazrat, and seek their blessings and support.
This year, Furfura Sharif is in the news for a different reason. For the first time, a pirzada will be contesting elections.
Abbas Siddiqui, the 35-year-old who has floated the Indian Secular Front (ISF), a formation suddenly embraced by the Left Front — and to an uncertain degree, the Congress — ahead of the Bengal polls, is the great-grandson of the pir.
The place is milling with representatives of political parties, reporters and television crews. At the centre of it all is a freshly painted pink mansion, about 300 metres from the mazar. It is the office-cum-residence of Abbas and his family.
Furfura Sharif was home to Pir Hazrat Abu Baqr Siddique, a 19th century Sufi saint.Abbas is his great-grandson and the first pirzada to join politics
-
As I step into the courtyard, I find Abbas surrounded by TV crews of five different national channels. Before I can introduce myself, he signals as if to say I should get in the queue with the rest of the journalists. As I wait, I watch the man in white kurta-pyjama, waistcoat and skullcap. He is almost six feet tall, clearly in love with the TV camera. His voice is hoarse, possibly from all those recent campaigns.
Some men are at work erecting pandals for Esaal-e-Sawab. Young madrasa students in long robes and skull caps are scurrying around running errands. A couple of passers-by are gawking at the TV crews. A TV reporter, who is also waiting, is live-streaming all of this.
Abbas shot to fame overnight, after Left Front leaders introduced him at the rally at Calcutta's Brigade Parade Ground on February 28. His freshly minted party was introduced as the third component of the United Front of the Left and the Congress. The unsaid expectation — ISF would help them eat into the Muslim vote bank of their arch enemy, the Trinamul Congress (TMC). Before joining the coalition, Abbas had been in talks with the Hyderabad-based AIMIM, headed by Asaduddin Owaisi.
In a 2020 speech, Abbas lashes out at Nusrat Jahan, ëJara deho bikkiri kore tara desh bikkiri korbe na ki maane aachhe. He also said he would ensure she is tied to a tree and beaten up
-
At the Brigade Parade Ground, Abbas delivered a high-decibel speech calling for "the uprooting of Mamata, leader of the BJP's B-team". The Left Front-Congress combine has been repeatedly saying the ISF includes people from backward Hindu classes and Adivasis. The president of the ISF, Simal Soren, is also a member of the tribal community. But when I browse videos of Abbas's past speeches at Islamic jalsas organised across Bengal, there is little doubt that he is conservative and fundamentalist to the core.
Among his most controversial and incendiary speeches is the one in which he lashes out at the TMC MP Nusrat Jahan. In the 2020 speech at a jalsa in Sasan in the South 24-Parganas, he thunders "Jara deho bikkiri kore tara desh bikkiri korbe na ki maane aachhe... those who sell their own body can some day sell their own country"; Abbas also said he would ensure Nusrat is tied to a tree and beaten up. On other occasions, he called Calcutta's mayor Firhad Hakim "a kafir", "beimaan" and "namak haram" for organising Durga Puja. He even attacked Bengal chief minister Mamata Banerjee for wearing the hijab and reciting Islamic verses, "to fool Muslims".
Ever since he expressed his intention to form a party to "expose the TMC's appeasement politics", Abbas has not tired of accusing the TMC and the state police of hounding his supporters. Apparently, these Muslim youths between 18 and 35 have been framed for possession of fire arms and narcotics, threatened and beaten up on their way to his jalsas, while he himself has been accused of spreading "terrorist ideology".
Biswanath Chakraborty, a political commentator and professor at Calcutta's Rabindra Bharati University, has been following the rise of Abbas. He says, "Abbas wouldn't have risen had his followers not been harassed and heckled by the TMC." Chakraborty and his students conducted a survey among Muslim youth — educated and unemployed — which revealed their animosity towards successive governments. Says Chakraborty, "They feel the so-called secular parties have been playing with them. They think it is time to create their own political space."
Chakraborty says that, though late, the Left Front in Bengal has realised the ground reality of identity politics. He has no doubts about Abbas's huge support base among the Muslim youth, but is not sure if he will be able to get the votes of Dalit Hindus and Adivasis.
Justifying the Left Front's move, Shamik Lahiri, a senior leader of the CPI(M), says, "Those belonging to scheduled castes, tribes and minority religions, and Adivasis are sick and tired of the TMC's treachery and the BJP's increasing atrocities. These people are now uniting as different organisations. The ISF is one such outfit."
And what does the Left have to say to the charge of aligning with a communal force? The CPI(M)'s politburo member Mohammed Salim says vehemently, "Defaming the ISF is part of a well-planned conspiracy being played out by the RSS and its associates..."
The RSS-BJP may have been shrill in its criticism of the new front for bringing "Muslim fundamentalist politics" into mainstream politics, but BJP MP Swapan Dasgupta, also a columnist with The Telegraph, offers a more balanced analysis. Says Dasgupta, "A significant chunk of the Muslim vote plus the transferable vote of the CPI(M) would make the third formation more winnable and catapult the ISF to a position where it could claim to be the foremost representative of Muslims in the state... Abbas would become the Bengal counterpart of Assam's Badruddin Ajmal."
In the 2019 Lok Sabha elections, the BJP benefitted as the Left and the Congress votes fell into its kitty. The ISF can hope to harvest some of these votes for the United Front. Alternatively, if Hindu voters of the two old parties perceive the ISF as an aggressive communal force, they may turn to the BJP.
The TMC's top leaders, however, have decided to ignore Abbas. Saugata Ray, senior leader of the TMC, says, "Not only will I not say anything (about Abbas or the ISF), I won't even utter the name."
Even within Furfura Sharif, Abbas doesn't seem to have the support of all sections. Buzurgs, or elders, such as his uncle Pirzada Tawha Siddiqui stand firmly with the TMC.
I spoke to Narul Islam, who works with a charitable outfit there. He says, "Dada Huzur had laid down a guideline for his descendants. Following that no pirzada directly joined politics in these 82 years after his demise. Abbas is an exceptional character and a controversial one too."
According to Dipankar Bhattacharya, general secretary of the CPI-ML (Liberation), Abbas's rise is proof that a political vacuum has been created in Bengal due to increasing Hindu supremacist aggression. He says, "Abbas is trying to get into this. But the question is — has he got that leadership quality?" Bhattacharya is apprehensive that by yielding such a wide berth to the ISF, the Left Front-Congress alliance might help the BJP sharpen communal polarisation.
Bhattacharya adds, "Hoping the anti-BJP voters are mature enough to avoid the BJP trap."
'The TMC has stamped us communal'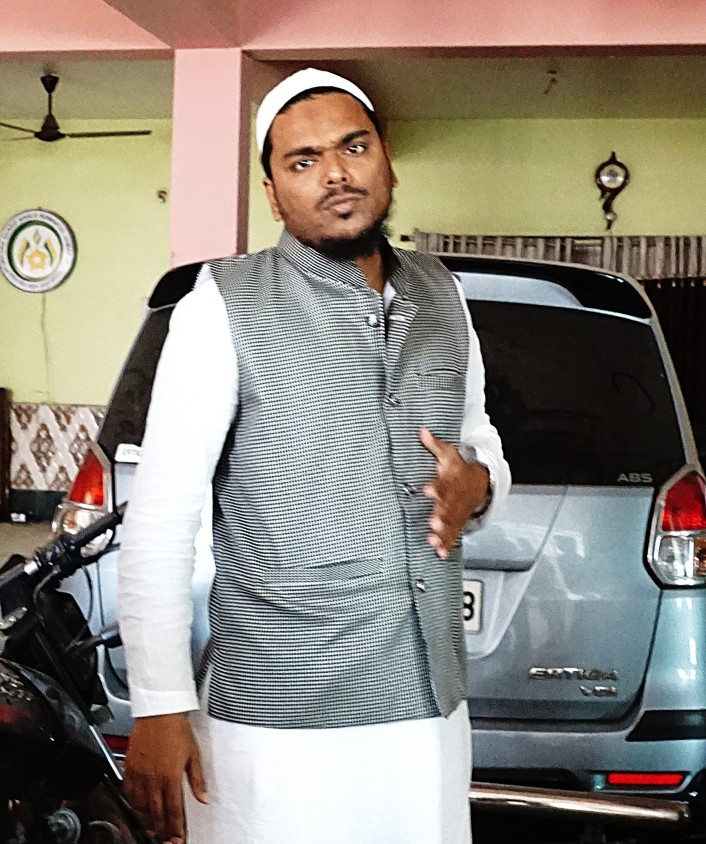 Why did you defy family diktat and join politics?
The situation was never so bad. Never before have Muslims, Dalits or minorities faced such atrocities like the NRC or the CAA. Never before were Indian citizens driven into detention camps or threatened with deportation. The situation forced me. Even Babasaheb Ambedkar has said, "We will no longer beg for our rights but grab them."
Then why not fight the polls alone?
Electorally we are not that strong yet. But we do have supporters in several districts. So, we decided to build an alliance… If we get the rights in this jot we will continue. I'd like to quote Kanshi Ramji, founder of the Bahujan Samaj Party, who said: "Hamein majboot sarkar nahi, majboor sarkar chahiye." If a party gets over 200 seats, it will browbeat others. However, such dadagiri is not possible in an alliance.
Why did you choose the Left and the Congress and not the AIMIM?
Our talks with the AIMIM didn't progress. We chose the Left Front and the Congress as they have a proven track record. The Left had done a remarkable job of distributing land to poor Muslims, Dalits and Adivasis. There was little corruption and the unemployment situation was not so bad during their regime. The Congress gave the country so many institutions, dams, power plants, railway networks.
Was there an effort to tie up with the TMC?
No. They've stamped us as "communal".
Some believe you will split the minority votes and help the BJP.
What will happen if Muslim votes get split? Do you think this will help the BJP polarise all Hindu votes? Do you seriously believe all Hindus in Bengal want the BJP to come to power?
Your past comments about Nusrat and Firhad Hakim had raised a storm.
Those comments were put out of context. My point is you have to state your religion clearly and follow its basic tenets. If you are a true Muslim, you can't worship an idol. Similarly, if you are a Hindu you cannot don a hijab and recite Islamic prayers. You can't join an iftar if you haven't done proper ritual fasting during Ramzan. You don't have the right to insult either Hinduism or Islam.