Harmony at peril: Buddhadeb Bhattacharjee
In a six-paragraph statement, the former CM accuses the BJP of harming the economy in favour of capitalists and indulging in divisive politics and communal polarisation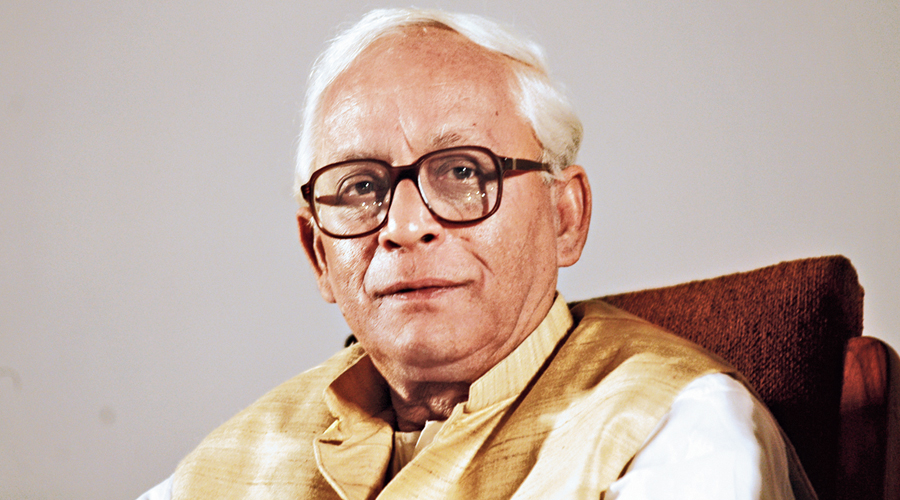 Buddhadeb Bhattacharjee
Telegraph Picture
---
Calcutta
|
Published 30.03.21, 02:33 AM
|
---
Former chief minister Buddhadeb Bhattacharjee on Monday issued a statement, listing the alleged ills of 10 years of Trinamul Congress rule and urging the electorate of Bengal to vote for the candidates nominated by the Left-Congress-ISF alliance, dubbed as the Sanjukta Morcha.
In a six-paragraph statement issued in Bengali, Bhattacharjee has accused the BJP of harming the economy in favour of capitalists, and indulging in divisive politics and communal polarisation.
"The economic-political concept we have been trying to convey to the people since the time of the Left Front government is, agriculture is our foundation, industry is our future. We have followed that path since," Bhattacharjee wrote, echoing the efforts of the Left Front to weave their poll narrative around the promises of employment and industrialisation.
"We have fallen back in agriculture in the past 10 years under the incumbent government. There has been no significant industry in the past decade. There is the silence of a cemetery in Nandigram and Singur. The conspirators of the shrewd screenplay of that time are now divided into two and throwing mud at each other. The youth of Bengal have lost the possibilities of employment. There is no appointment in the government sector. Bengal's intelligence and skill which is our asset is being bound to leave our state and go to other states," Bhattacharjee wrote.
Bhattacharjee's allegations are targeted at both Trinamul chief Mamata Banerjee and Suvendu Adhikari, her former protégé who is now contesting against her from the Nandigram seat on a BJP ticket.
He also alleged that the people of the state had been suffering the nexus of the "corruption-extortion syndicate".
During the Left rule democracy had percolated to the bottom of the democratic structure and had proved to be the basis of development, Bhattacharjee said and added that this system had been ruined in the last ten years.
"Most important, the environment of communal harmony which was the pride of West Bengal has been poisoned. On one side, there is Trinamul's autocratic hooliganism, on the other side, BJP's dangerous economic policies for the sake of large capitalists, divisive politics, communal polarisation — behind which is the dangerous ideology of the RSS...," Bhattacharjee's statement read.
"I appeal to the people of all sections to help this force win the Assembly polls to form a new government for the sake of the people. This state government will work for West Bengal's democracy, communal harmony and for the sake of the life and livelihood of labourers-farmers and hardworking people. Hence, help the candidates of the Sanjukta Morcha win in all the seats."