Webinar with education minister Partha Chatterjee
Varsity heads to join discussion on higher education in Bengal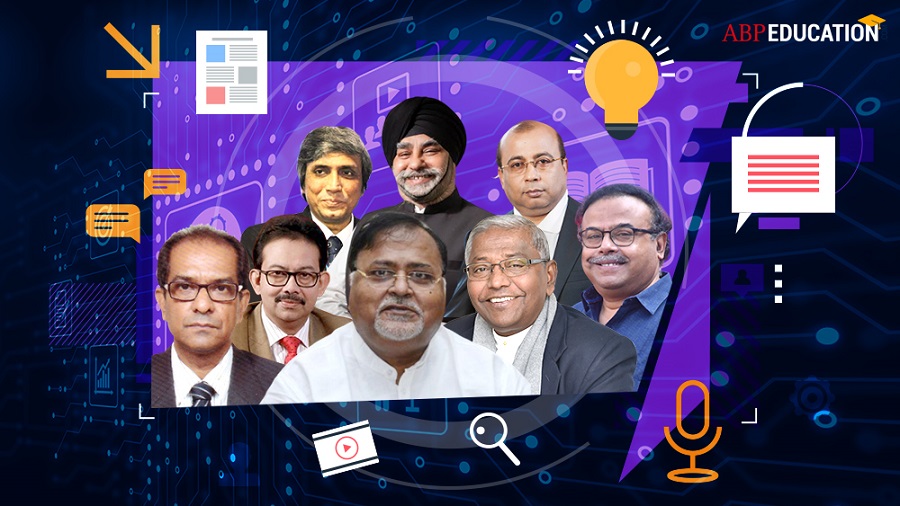 ---
---
Does Bengal offer enough options to get you ready for the national and global job market? Is the state's education infrastructure developed enough to impart training on the careers of the future?
Find the answers as the heads of some of Bengal's leading institutions discuss the prospects of higher education in the state with education minister Partha Chatterjee at a webinar.
The Bengal Education Leaders' Summit is the opening session of CampusToCareer 2020, where Chatterjee is the keynote speaker, on August 12, 11am to 1pm.
CampusToCareer is a webinar series geared towards emerging careers, presented by ABP Education.
The Bengal Leaders' Summit webinar will be moderated by Anjan Bandyopadhyay, the editor of Anandabazar Patrika Digital.
Meet some of the speakers on the panel:
Prof. Suranjan Das, Jadavpur University vice-chancellor: Having completed DPhil from Oxford University, Das had joined the history department of Calcutta University and went on to serve as pro-vice- chancellor of the university for six years and vice-chancellor for seven years before joining JU as vice- chancellor.
Prof. Anupam Basu, director of National Institute of Technology, Durgapur: A professor-on-lien in the computer science and engineering department , IIT Kharagpur, he is an active researcher in cognitive and intelligent systems, embedded systems and language processing.
Father (Dr.) John Felix Raj, SJ Vice-Chancellor St.Xavier's University, Kolkata
Prof. Samit Ray, Chancellor, Adamas University; Chairman, RICE Education
Mr. Taranjit Singh, Chancellor, JIS University Managing Director, JIS Group.
Mr. Satyam Roychowdhury, Chancellor, Sister Nivedita University Founder Managing Director, Techno India Group
Prof. (Dr.) Saikat Maitra, Vice-Chancellor MAKAUT
Sign up for the webinar for free here. You will also receive a Certificate from ABP Education after participating in these webinars on Zoom.