Varsity offer for soldier's sister
Visva-Bharati also gave Rs 2.5 lakh to the Orang family, said vice-chancellor Bidyut Chakrabarty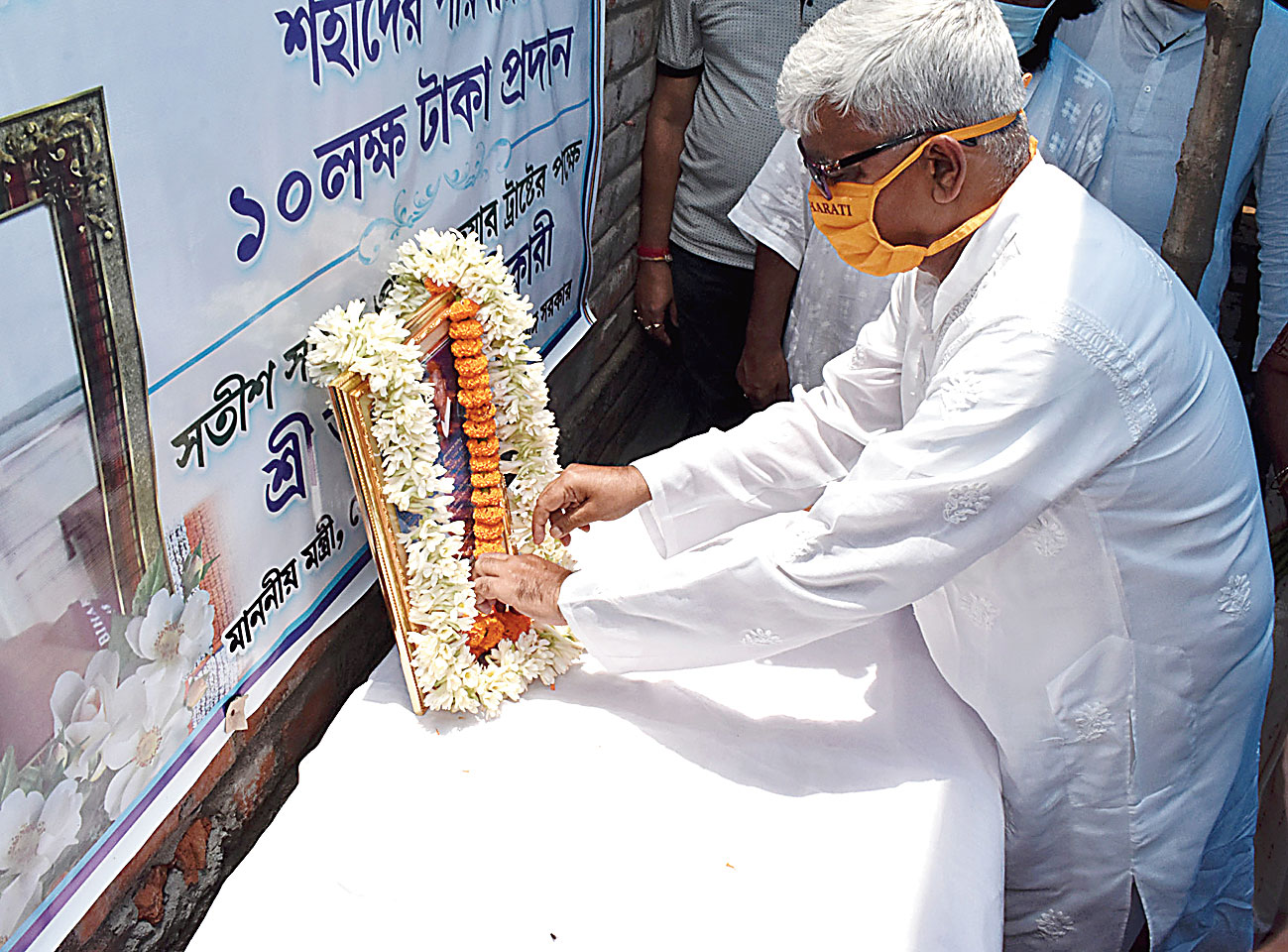 ---
---
Visva-Bharati varsity officials, led by vice-chancellor Bidyut Chakrabarty, on Sunday went to Birbhum's Belgoria to meet the family of soldier Rajesh Orang, who was killed in the Galwan Valley clash, and handed his sister Shakuntala a letter from the registrar saying she was welcome to pursue her higher education at the varsity.
Shakuntala, a second-year undergraduate student at a college in Jharkhand, said she was "humbled" and would like to pursue her master's degree at Visva-Bharati.
Chakrabarty expressed pride at Birbhum "having given birth to a son like Rajesh".
The varsity also gave Rs 2.5 lakh to the Orang family, the VC added.
Visva-Bharati officials said they would look into including Belgoria village in its rural extension centre programme to enhance schools and training centres.
"Rabindranath Tagore had laid down our ethos as being one where we take care of our neighbours, and neighbouring villages," the VC said.