Ukraine degree offer
A Ukrainian university has offered to confer an honorary doctorate degree on chief minister Mamata Banerjee.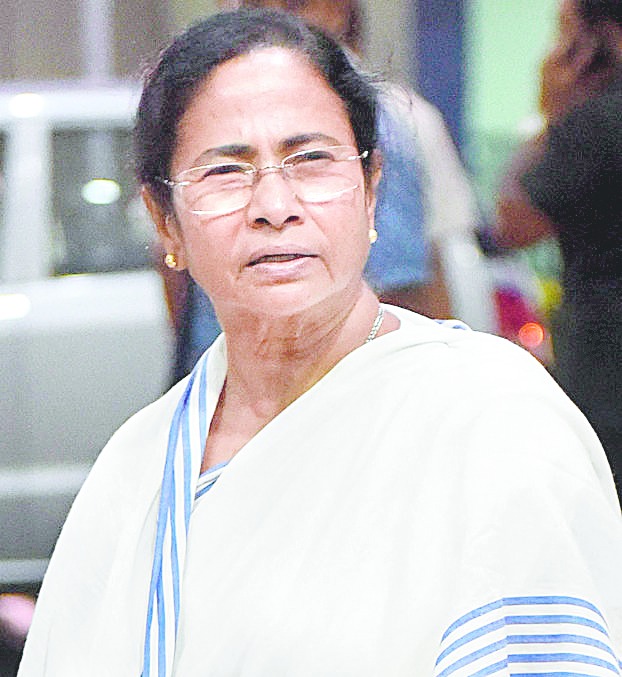 ---
Published 06.08.16, 12:00 AM
|
---
Aug. 5: A Ukrainian university has offered to confer an honorary doctorate degree on chief minister Mamata Banerjee.
The National University of Railway Transport, the top railway engineering institution of Ukraine, has invited Mamata to accept the honorary doctorate, recognising her work as Union railway minister during the UPA regime.
"I can confirm that the university has invited Ms Banerjee to visit Dnipropetrovsk (Ukraine's fourth-largest city, where the university is based) to receive the honorary doctorate," Ukraine's ambassador to India, Igor Polikha, told this newspaper today.
"They also want her to visit to deepen ties between Bengal and Dnipropetrovsk province," he added.
Senior bureaucrats and Trinamul leaders said the chief minister was yet to confirm whether she would accept the doctorate.
On March 2, 1985, The Telegraph had published a report on a "bogus PhD" held by Mamata.A Trinamul leader said he was of the opinion that Mamata should accept the Ukrainian university honour. "It will be the final slap on the faces of the shameless elitists who still deride her for that baseless decades-old controversy despite her resounding victories in election after election," the leader said.
If Mamata accepts the honorary degree, she will follow in the footsteps of her Tamil Nadu counterpart, J. Jayalalithaa.
Although the AIADMK chief does not prefix her name with the degree, legally, such an awardee is entitled to refer to oneself as a "doctorate holder". Within academic circles, however, it is not considered kosher for holders of only honorary doctorates to prefix their names with "Dr".
Nabanna sources said a stopover in Ukraine in September, when Mamata is slated to visit Italy and Germany, cannot be ruled out. "She will take a call on this after she returns from her administrative tour of the districts," an official said.
Ambassador Polikha said the dates of the visit, should Mamata confirm, are yet to be finalised. Ukrainian officials, however, indicated she might visit soon.
If Mamata goes to Ukraine, she will be among the first among senior political leaders from India in close to four years and would serve as a link in India's diplomatic attempts to revive political ties after a pause prompted by Kiev's tensions with Moscow.