Two New Town snatchers in police net
Both the men were produced before a court in Barasat on Wednesday and remanded in police custody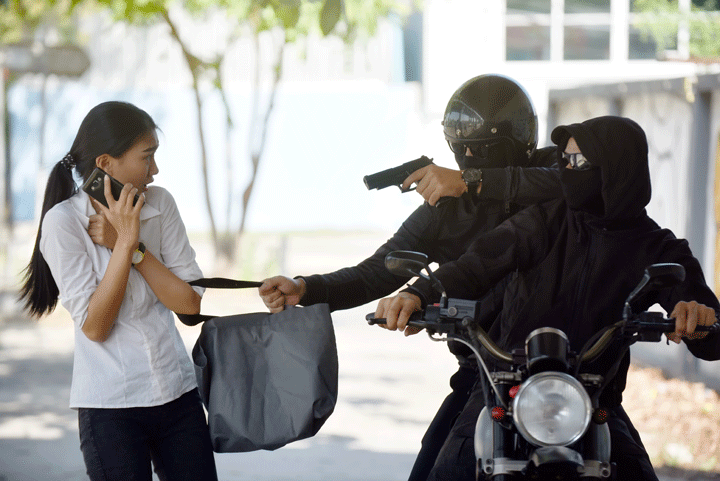 ---
|
Calcutta
|
Published 20.11.19, 09:01 PM
---
Two motorbike-borne youths were arrested early on Wednesday for snatching a woman's purse while she was taking a 10-minute walk back home after watching a film at Nazrul Tirtha in New Town earlier this month.
The incident took place around 7.45pm on November 10 on a well-lit road right in front of the APJ Abdul Kalam Government College behind Central Mall.
Many people hang out in the evening in front of the shopping plaza.
The area, however, is devoid of adequate public transport options after sundown, and residents said they often had to walk home or drive for their chores.
The woman, a resident of BA block in Action Area I, said she had moved into the flat around seven years ago and had never felt unsafe in the locality as the streets had always been well-lit.
"It is quite pleasurable to walk in New Town as there are few cars and the roads are not congested as in other parts of the city. I chose to walk home after the film ended. I had never thought that something like this could happen near my house," she said.
The woman said she had reached the college around 8pm when she suddenly felt a strong tug.
"Before I could realise anything I saw a bike speed away with my purse. I lost my balance and nearly fell on the road but somehow managed to stay on my feet. I headed straight home and narrated the incident to my husband," the woman, who is in her forties, said. Among other things, the women had kept her mobile phone in the purse.
The woman's husband said that when she reached home, she was sweating and he felt something was wrong. When she could finally narrate the incident, her husband called his brother-in-law and together they went to New Town police station to lodge a complaint.
Two snatchers, who had been active in the area for the past several months, were arrested around 4am on Wednesday on the basis of the complaint, an officer of the Bidhannagar commissionerate said. He said Satyajit Pramanik, alias Bokom, 23, and Sunny Pramanik, 20, were picked up from Thakdari following a tip-off.
"We received information that the bike they had used to commit the crime had been spotted in the area. We tracked it down and arrested the men from a hideout in Thakdari. The duo have criminal antecedents and would hand over stolen phones to a receiver. We have received information about another of their accomplices and are trying to track him down," said the officer.
The cops not only found the woman's mobile phone but at least a dozen other phones and stolen articles from the hideout.
Both men were produced in a court in Barasat on Wednesday and remanded in police custody.
Last year, an app-cab driver was among the four men who were arrested for allegedly robbing a shuttle-taxi passenger and temporarily blinding him with powdered chilli before throwing him out of the car on a deserted New Town road late at night.