Two more children die of fever in Jalpaiguri
More than 750 kids have been admitted to district hospitals across north Bengal with fever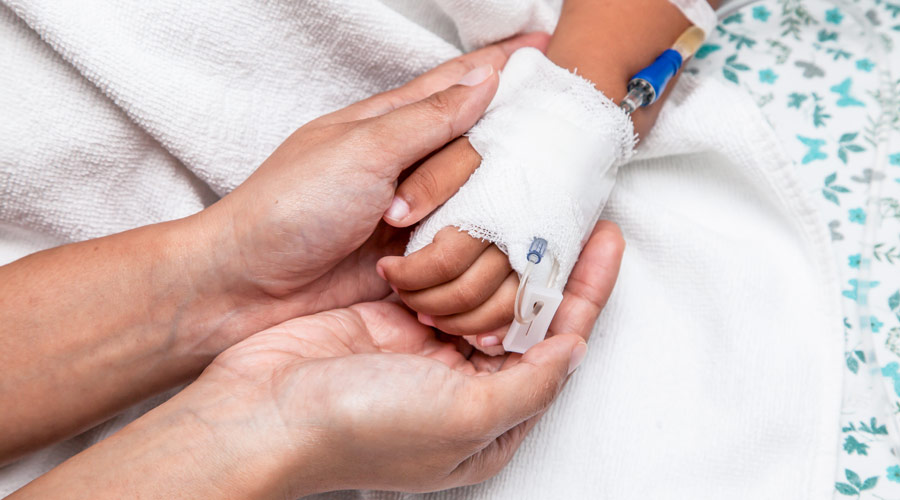 Representational image
Shutterstock
---
Jalpaiguri
|
Published 16.09.21, 03:06 AM
|
---
Another child and an infant died at Jalpaiguri district hospital on Wednesday with the suspected viral fever sweeping north Bengal districts.
The exact illness has not been detected. 
The deceased were Mrittika Roy, 3, and Papian Roy, aged three-and-a-half-months, both from Amguri in Jalpaiguri district. On Tuesday, Kaveri Roy, 6, of Kuchilbari in Cooch Behar had succumbed at the Jalpaiguri hospital.
District health officials said Papian was declared brought dead while Mrittika died while undergoing a Covid-19 test at the hospital.
More than 750 children have been admitted to districts hospitals across north Bengal with fever. Sources in the health department said 195 children with fever were under treatment in Malda, 113 in Cooch Behar, 112 in Alipurduar, 92 in Jalpaiguri, 64 in North Dinajpur, 92 in South Dinajpur, 86 in Darjeeling and five in Kalimpong.
Sushanta Roy, officer-on-special duty, north Bengal, said over 300 children were admitted to Jalpaiguri district hospital alone in the past week. 
"The children had fever, cough and minor respiratory problems," said Roy.
Ten samples have been sent to the Calcutta School of Tropical Medicine for further investigation. Swabs were also tested for diseases like Japanese encephalitis, chikungunya, dengue, scrub typhoid and Covid-19. However, health officials are advising parents not to delay a visit to the nearest health centre once symptoms appear in children. "In most cases we noticed that parents delayed visiting the nearest health centre. This has been a major reason for the severity," said Roy.
A five-member team of child specialists from North Bengal Medical College and Hospital reached Jalpaiguri district hospital on Wednesday to check on the admitted children, mostly below seven years of age. The team is being led by Gautam Das and Shantanu Hazra. "A viral fever is being suspected because of the change in weather. The parents should immediately rush to the hospital for appropriate treatment," said Hazra.
Helena Roy, a resident of Sukantapally in Jalpaiguri, whose children is admitted at the hospital said she initially was relying on over-the-counter medicines to treat her children. "I rushed my children to the hospital after her condition deteriorated," said Helena.