Trinamul MLA threatens to shut Bengal post office if it handles Ayushman letters from Modi
The letters contain enrolment cards for the scheme, from which chief minister Mamata Banerjee has announced a pullout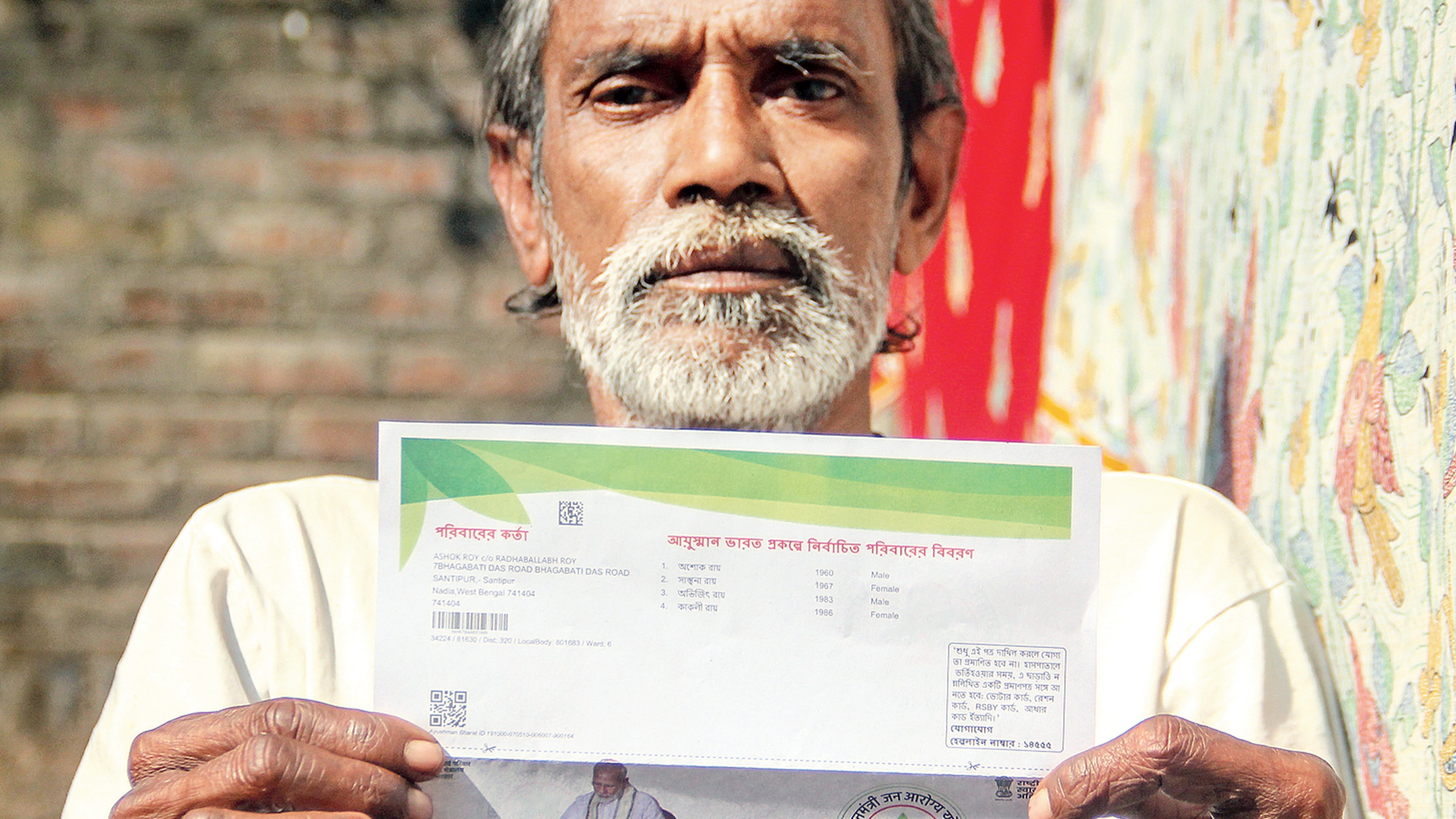 ---
---
Around 200 Trinamul activists led by MLA and Nadia chief Gourishankar Dutta on Saturday threatened to shut the Krishnagar head post office down unless the delivery of the Centre's Ayushman Bharat scheme letters was stopped immediately.
"Are you working as the employee of an extended office of the BJP to deliver (Narendra) Modi's letters? Stop delivery or it will be construed as you all working as BJP cadres. In that case, we will shut down your office," Trinamul leader Gourishankar Dutta told postmaster Prabodh Bag after leading 200 party activists into the official's chamber.
Bag tried to convince Dutta the delivery was a part of their job. But Dutta and his band were not persuaded.
The letters contain enrolment cards for the scheme, from which chief minister Mamata Banerjee has announced a pullout saying the Centre was trying to take all the credit for the jointly funded programme. Asked about the incident, Bag said: "I have informed my higher authorities."