Trinamul leaders and workers question absence of North Dinajpur district president
Sources said that on Saturday, Kanaialal Agarwal was in Bindol, a suburb of Raiganj, but still did not visit the city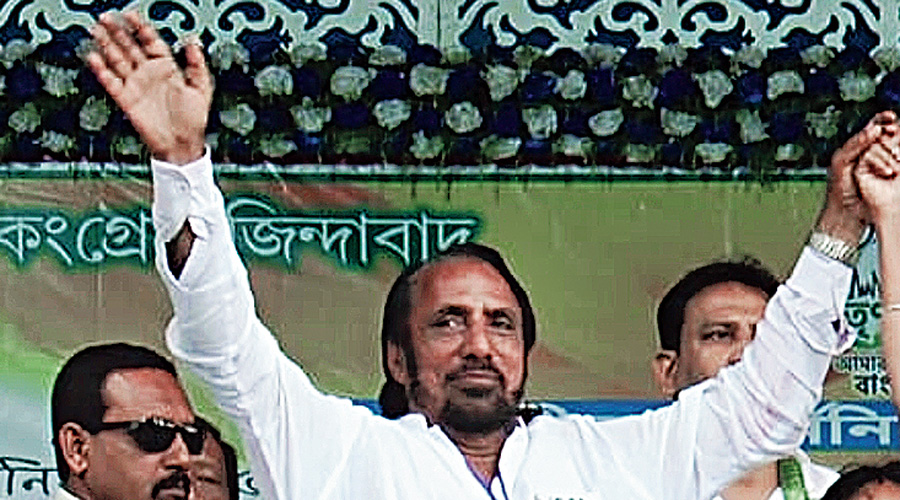 Kanaialal Agarwal.
File picture
---
Raiganj
|
Published 09.03.21, 01:28 AM
|
---
Trinamul leaders and workers in Raiganj town have started questioning the absence of Kanaialal Agarwal, the party's North Dinajpur district president who has been fielded from Raiganj Assembly seat.
"Three days have passed (since party supremo Mamata Banerjee named candidates) and yet he has not come to Raiganj to start his campaign. This is surprising as even popular leaders of north Bengal like Gautam Deb and Rabindranath Ghosh are constantly meeting people in their constituencies," said a senior Trinamul leader of the town.
Last Friday, as Mamata announced the names of candidates, open protests were witnessed in Raiganj and suburbs over Agarwal's candidature.
"He is from Islampur and we want somebody from Raiganj. Arindam Sarkar (district INTTUC president) is  a suitable candidate. We fail to understand what made the party leadership bring him (Agarwal) here from Islampur," a protester said.
These sentiments may be a reason keeping Agarwal away, said political observers.
Sources said that on Saturday, Agarwal was in Bindol, a suburb of Raiganj, but still did not visit Raiganj. "The party has started putting out graffiti, festoons and banners in his name but he's staying away. It seems he fears protests from some party workers," said an observer.
Agarwal said as he was also the district president, he needed to discharge certain responsibilities in other Assembly seats of North Dinajpur. "Once I reach Raiganj, I have to spend some days there, which is not possible for me right now. It will take another four-five days before I visit Raiganj," he said.
The saffron camp scoffed at Agarwal and Trinamul.
"There was infighting within Trinamul and it has become more acute after the candidates have been announced. That is why, this candidate (Agarwal) is staying away from Raiganj," said North Dinajpur BJP president Biswajit Lahiri.