Tribute to iconic food stops
Fourteen old and iconic eateries to be felicitated by the Indian National Trust for Art and Cultural Heritage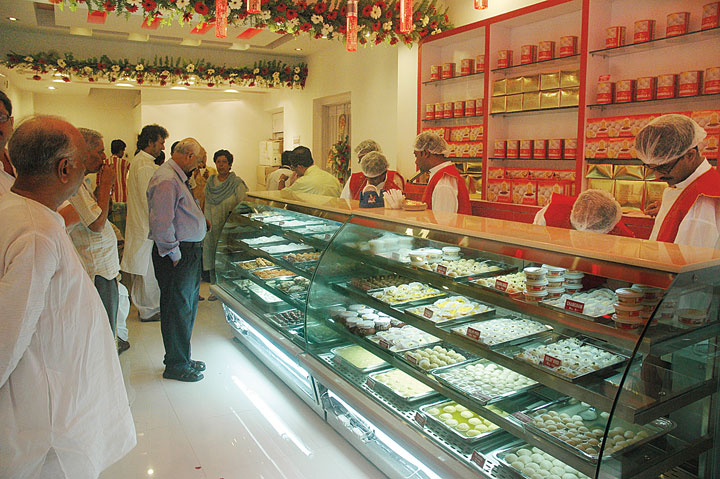 ---
Calcutta
|
Published 06.12.19, 10:08 PM
|
---
Chicken a la Kiev at Mocambo, chimney soup at Eau Chew, prawn cutlet at Allen Kitchen, kadapak at Girish Chandra Dey and Nakur Chandra Nandi...
Certain eateries in Calcutta are known not just for their signature dishes but because for decades they have tickled the palates of the Calcutta foodie and hosted some of the big names of the city.
It is said that Sir Asutosh Mookerjee, the doyen of education in Bengal, would stop by Bhim Chandra Nag every evening after his hours at Calcutta University for his evening dessert. Chemist Prafulla Chandra Ray is said to have shared the recipe of the famous daab sherbet with the owner of Paramount, the sherbet shop off College Square.
Fourteen of such old and iconic eateries of Calcutta, each of which is replete with history, will be felicitated by the Indian National Trust for Art and Cultural Heritage (Intach) in association with The Telegraph on Saturday evening at a heritage address, the Elgin Fairlawn Hotel on Sudder Street.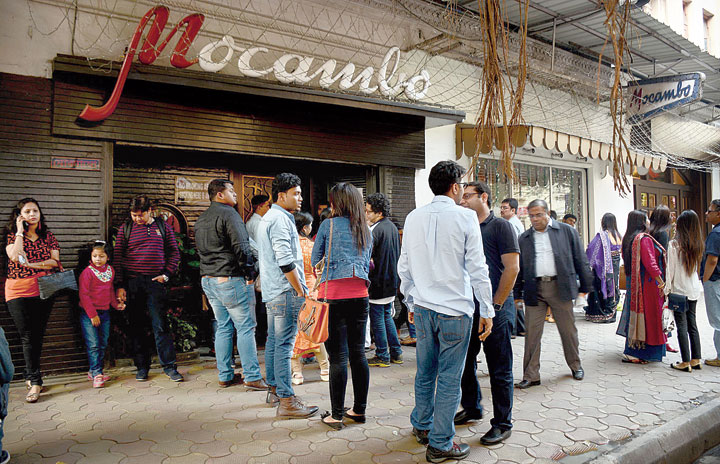 "As part of the commemoration of the World Heritage Week, we are recognising heritage eating houses of the city which have become iconic and are identified with Calcutta," said G.M. Kapur, the state convener of Intach.
To start with, Intach has identified 14 establishments — Mocambo, Shiraz, Kwality restaurant, Dilkhusha Cabin, KC Das, Girish Chandra Dey and Nakur Chandra Nandi, Allen Kitchen, Nabin Chandra Das, Bhim Chandra Nag, Eau Chew, Paramount Sherbets and Syrups, Sabir Hotel, Niranjan Agar and Indian Coffee House.
Each of these have been selected for its specialities, such as Mocambo for continental cuisine and Dilkhusha Cabin for kobriraji cutlet.
"The criteria for selection included that the eateries had to be located within the Calcutta Municipal Corporation (CMC) limits, have been in business from 1960 or earlier, are still operational or alive in public memory and has a historical or cultural significance," said Kapur.
The selection panel includes Ayan Ghosh, an Intach member and chairman of Calcutta Porkaddicts, Riju Basu, a food writer, and Indrajit Lahiri, a food blogger.
The owners/representatives of these eateries shall be felicitated at a function on Saturday evening. "We will present a blue enamelled plaque, another city heritage product, to these establishments for display outside their premises. This will go a long way in highlighting the culinary heritage of the city. This is the first step in this direction," said Kapur.
Intach will follow this up with identifying other iconic establishments in the city, promised Kapur.