Tourist in boat party feared drowned
Goswam was among the eight tourists who had arranged for a night stay, allegedly illegally, on an anchored boat there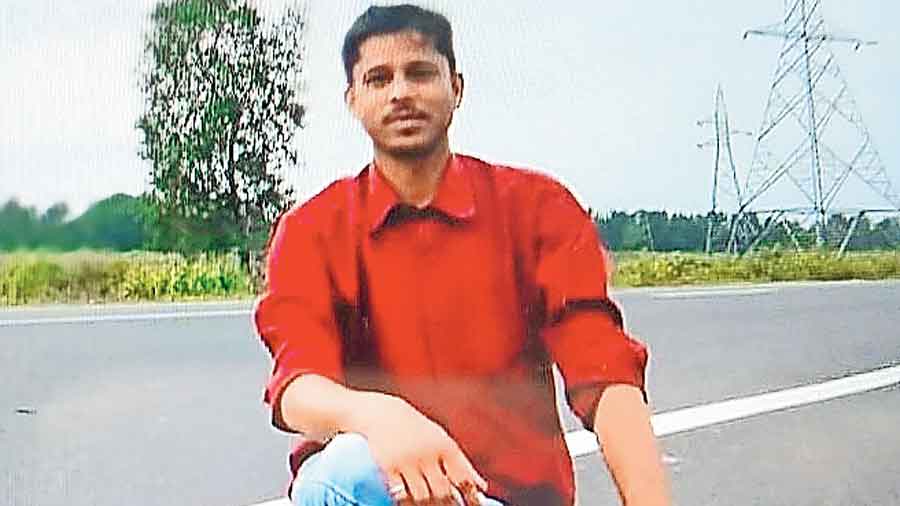 Prasenjit Goswami.
File photo
---
Calcutta
|
Published 22.07.22, 01:40 AM
|
---
A tourist from Kumargram in Alipurduar district is feared drowned in the Gomar river in the Sunderbans delta of South 24-Parganas.
Police said that primary investigations suggested that late on Wednesday night, Prasenjit Goswami, 43, a tourist from Kumargram, was drunk and appeared to have fallen into the river near Pakhiralaya in Gosaba amid a deck party with seven friends.
Goswami, a resident of Dakshin Nararthali locality in Kamakshyamaguri area of Kumargram was among the eight tourists who had arranged for a night stay, allegedly illegally, on an anchored boat there.
Police on Thursday launched a search in the river, but Goswami stayed traceless till evening.
Coastal police have begun a probe and have detained the boat owner,who rented it out and and arranged the party, for violating the ban on night stays in the riverine delta.
Police said that a group of eight tourists — all men — from Kumargram arrived in Gadkhali near Gosaba on Wednesday after visiting Deoghar and Tarapith.
"They hired a tourist boat and began a joy ride on the riverine stretch along Pakhiralay. The boat was later anchored to the banks near a guest house. But the team members decided to celebrate the night on the anchored boat instead. They asked the boat operator to arrange a party for a night of revelry," said a district official. "The accident occurred suddenly as the man lost control of himself and fell... We tried to find him. But rescuing him from the river was difficult in the darkness of the night," said a person operating the boat.
Prima facie, the police said the seven other guests were "too drunk" at that time to recall what happened on the deck.
"It seems they realised one of the members of their group was missing long after the incident had occurred," an officer of Sunderbans coastal police said.
The incident brought into relief the suspicion that boat owners and tour operators blatantly flout bans on night stays in the delta.
"We remain vigilant to ensure that no boat sails at night nor allows tourists to stay on board. Wednesday's incident is an exception. We have detained the boat owner and are undertaking a search operation. But it appears that the body of the tourist may have been swept away by a heavy current in the river," SDPO of Canning, Dibakar Das, said.
Local sources said that at present, the condition of the rivers in the delta was not  conducive to tourism owing to the strong monsoon wind.
"Nevertheless, some local hotel owners and boat operators host hilsa festivals to lure tourists with hospitality packages. Unfortunately, the local administration has no control over such tours," a hotel owner in Canning said.