TMC worker killed in clash
Police sources said crude bombs and gunfire had been used in the clash at Kalyanpur early on Tuesday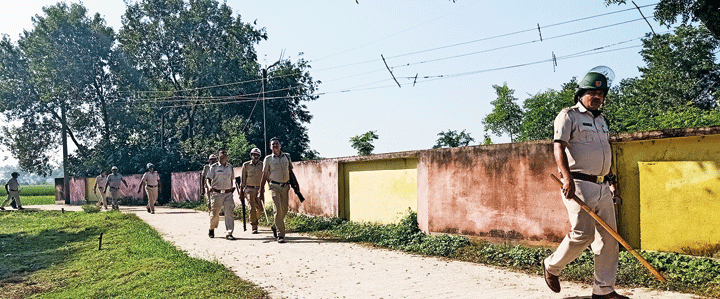 ---
---
A youth was shot in a clash between gangs which were allegedly involved in a fake gold coin racket and backed by the Trinamul Congress near Sainthia in Birbhum on Tuesday morning.
Police sources said the deceased, Insan Sheikh, 22, was a Trinamul worker, but he had nothing to do with the racket and the clash.
"The clash took place between two antisocial groups, both of which used to cheat people by selling fake gold-coins," said Birbhum district police chief Shyam Singh.
Police sources said crude bombs and gunfire had been used in the clash at Kalyanpur early on Tuesday.
"Sheikh, who was apparently on his way to buy sugar from a grocer, protested the activities by the Trinamul groups. As a result, he got embroiled in the mess. He was shot in the head and died on the spot," said a police officer.
A group of villagers, mostly women, agitated in front of the local police station to protest the murder. Sources said the protesters had also surrounded the youth's body for over two hours and disallowed the authorities from taking it away for autopsy. The situation was controlled later by a large police team.
Shyama Pradad Mondal, the BJP's Birbhum chief, said Trinamul leaders had received benefits from the illegal racket.
Abhijit Sinha, Trinamul's Birbhum vice-president, said the clash was between two anti-social groups and it had nothing to do with the ruling party.