TMC supporters face 'threats' over relief
Over 2,000 complaints related to misappropriation of Amphan relief received: Party sources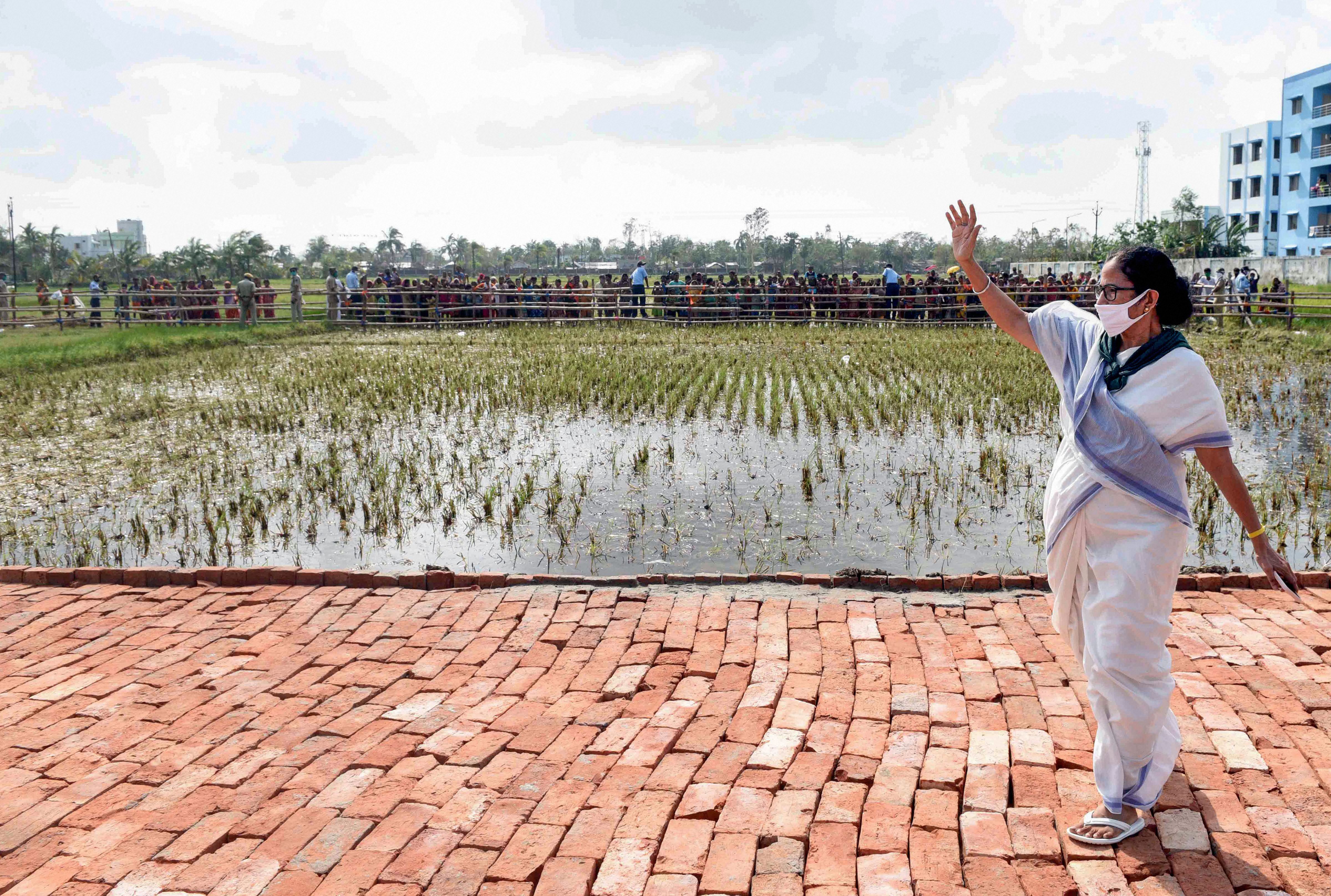 ---
|
Hasnabad
|
Published 29.06.20, 04:07 AM
---
Over 350 Trinamul Congress supporters from 72 families here have been on the run since June 18 following alleged threats at gunpoint by miscreants led by North 24-Parganas zilla parishad member and party leader Feroz Kamal Gazi who objected to people applying for government's welfare schemes to mitigate the effects of Covid-19 and Cyclone Amphan without his approval.
Even as a cleansing operation ordered by chief minister Mamata Banerjee is underway across Bengal to identify and penalise ruling party leaders involved in malpractices related to the relief measures for Cyclone Amphan or Covid-19, the Hansnabad instance is indicative of the depth to which the roots of such problems have run.
Sources in the party said over 2,000 complaints related to misappropriation of Amphan relief alone have been received in a matter of days. Around 65 members, including several popular leaders in the districts, have been show-caused and other cases are being looked into.
Local sources said a group of about 40 motorbike-borne armed miscreants led by |Gazi had attacked the house |of Bhawanipur 1 gram panchayat's 100-day employment guarantee project supervisor Monirul Mollah on the night |of June 18. While Mollah |managed to escape, his wife and sister were allegedly beaten up before a team of Hansnabad police rescued them.
"I helped the innocent |poor villagers submit their |applications directly to the bloc development office as directed by the chief minister. Those people are genuine |victims of Amphan, but were not included in the list of |beneficiaries. However, people who suffered very little damage were included in the list," said Mollah, currently on the run.
Gazi, however, said: "The charge is baseless. Intended to malign me."
"I have categorically told my party supporters to help people get compensation, without any political prejudice. There is no dissent among the villagers on the issue of compensation," he added.
Gazi, the ruling party's Hasnabad block president, had allegedly cautioned the local people against applying for compensation or relief without taking his approval.
When the first list of beneficiaries was published, members from around 100 families met the Hansnabad BDO to place their applications. This is said to have infuriated Gazi, a schoolteacher on paper.
The Trinamul supported who fled the village went into hiding.
Lawyer Giarul Molla, Monirul Mollah's friend and a member of Trinamul's legal cell, was also beaten up.
"Gazi could not stomach the fact that somebody dared to lodge a complaint against him. I helped him (Mollah) and earned Gazi's wrath. His men thrashed me when I was on my way to the Hansnabad police station," said lawyer Molla.
Village sources said under Gazi, even Trinamul supporters weren't safe in the Hasnabad area. Several complaints before the local police have gone in vain, in the past.