Trinamul leaders try to pacify Deocha-Pachami dissenters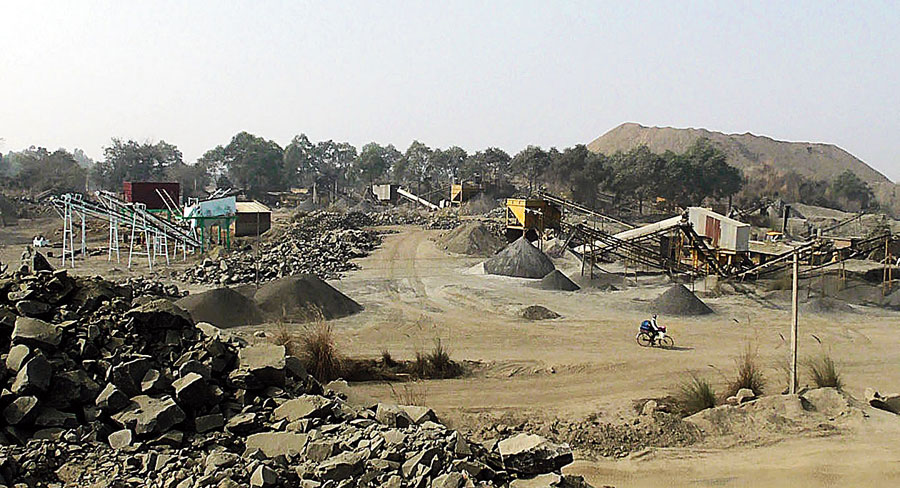 ---
Bolpur(Birbhum)
|
Published 27.11.21, 02:34 AM
|
---
Local Trinamul leaders on Friday met Birbhum Adivasi Gaonta leaders and others to try and win their support for the proposed Deocha-Pachami coal mine project, a day after tribal dwellers in the project area's Harinsingha village expressed unwillingness to part with their land.
The meeting is considered  significant as it was the first attempt by the ruling establishment to convince unwilling people to come around the project on which the state is depending heavily.
In the meeting at the office of Gaonta in Suri town, village head Joseph Marandi and a group of 20 representatives of tribal people were present.
Afterwards, Trinamul leaders claimed that tribal representatives appeared convinced to an extent and agreed on talks with the government about the rehabilitation package and other demands.
"On Thursday, we had decided we would not get part with our land. But we were  assured (on Friday) that the government would not deprive us. We clearly told them (the Trinamul leaders) that we have additional demands... ," said Joseph Marandi, the village head of Harinsingha village on Friday.
Marandi on Thursday had said he and his supporters would not give up land for the Deocha-Pachami project. "There are many doubts and flaws in the package that we want to fix," he said on Friday.
Deocha-Pachami is the largest coal block in the state with a stock of around 2.2 billion tonnes. Chief minister Mamata Banerjee on November 9 announced the Rs 10 crore rehabilitation package for those who will be displaced.
After Thursday's development, Trinamul leaders and leaders of Birbhum Adivasi Gaonta called the head and influential villagers of Harinsingha for a meeting to try and convince them of the merits of the rehabilitation package that includes "competitive land rates and a government job to a person of every displaced family".
"We have now demanded that the government give the promised job first before taking our land," said Rabin Soren, a senior leader of Birbhum Adivasi Gaonta.
Kali Prosad Banerjee, Trinamul's youth president in Mohammedbazar, who attended Friday's meeting, said Thursday's display unwillingness  was the result of "provocation" by some people of the area.
"We sat with the tribal people and explained why the coal mine is required and how the package announced by our chief minister Mamata Banerjee is good for them. They primarily understood… and agreed to add their other demands. We welcomed it," he said.