This month, that year
A look back at some events that made news around the world and in our own backyard in January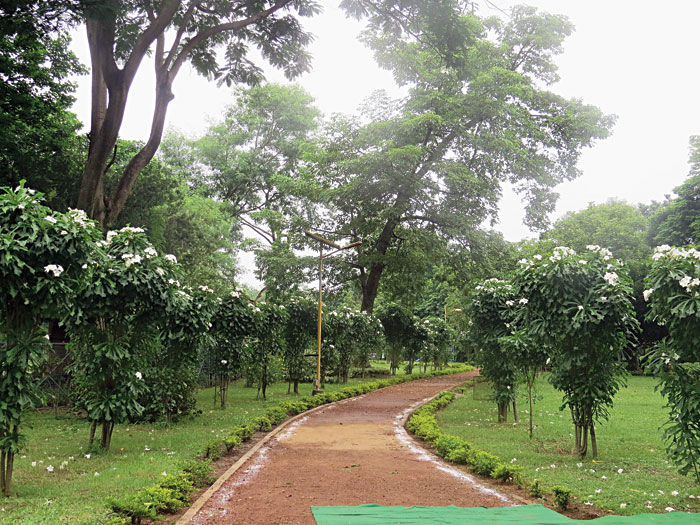 Central Park's Banabitan
The Telegraph picture
---
Published 30.01.20, 06:56 PM
|
---
Local
2011: Central Park's Banabitan opens a play area section for children on January 17. Situated next to the Netaji statue and opposite FE Block, the section has sprawling lawns, huge trees and some play equipment. National
1784: British Indologist William Jones founds Asiatic Society on January 15 at Fort William. The society, that aims to further research on Oriental topics, drops the antique 'k' in its name and becomes The Asiatic Society in 1825. They move to Park Street in 1808 and acquire invaluable ancient manuscripts, paintings, maps, journals etc in their collection.
1831: One of India's first freedom fighters Sangolli Rayanna is hanged by the British from a banyan tree on January 26. Rayanna was the military chief of the princely state of Kittur, in what is later known as Karnataka, and led guerrilla wars against the British. If the 32-year-old was hanged on what later becomes India's Republic Day, he was born on August 15, in what would later become its Independence Day.
1966: Prime Minister Lal Bahadur Shastri dies mysteriously on January 11, a day after signing the peace treaty to end the 1965 Indo-Pakistan War. The treaty was signed in Tashkent, Soviet Union, and conspiracy theories claim foul play. The Indian government refuses to declassify reports on his death, claiming they could harm foreign relations. Global
1547: Ivan IV Vasilyevich is coronated on January 16 to become first Tsar of Russia. While the country transforms under his rule from a medieval state to an empire, its people suffer. Ivan launches cruel attacks on other states, purges opponents and even kills his own son and heir over an argument. No wonder history remembers him as Ivan the Terrible.
1942: Stephen Hawking is born in Scotland on January 8. He grows up to be a physicist, cosmologist and author working on subjects like black holes and general relativity. His book A Brief History of Time explains the universe to the layman and becomes a best seller. In 1963, Hawking is diagnosed with a motor neurone disease that gradually paralyses him. He lives with the disease for more than 50 years, communicating through a speech-generating device eventually run by a single cheek muscle.
1974: The most violent known war in the animal kingdom breaks out at a national park in Tanzania. Known as the Gombe Chimpanzee War, it begins with a group of six adult male chimps, three adult female chimps and their young breaking away from the community. The older group hunts them down over the next four years, killing, beating and kidnapping those who used to be their friends and celebrating afterwards. The war is said to hold a mirror up to humankind. Sports & entertainment
1908: Mary Evans is born in Australia on January 8 but her family moves to India soon. Mary learns horse-riding, shooting and the like, and joins the cinemas. Her 1935 film Hunterwali, in which she does her own stunts, becomes a blockbuster and Fearless Nadia, as she calls herself, becomes India's first and most popular stunt actress. She dies in 1996, a day after her 88th birthday.
1989: Julius Yego is born January 4 in Kenya. He goes on to become a javelin thrower holding the African and Commonwealth record and is an Olympic medallist too. Yego is also famous for having trained in an unusual way. Given the lack of infrastructure in his country, he turned to learn javelin-throwing from YouTube videos. He is now nicknamed "Mr. YouTube".
What is your most treasured personal memory of January? Write to The Telegraph Salt Lake, 6 Prafulla Sarkar Street, Calcutta 700001 or email to saltlake@abpmail.com