Third-hand tobacco hazard for kids
Babies at a higher risk because they have greater exposure to tobacco deposits on surfaces of furniture and clothing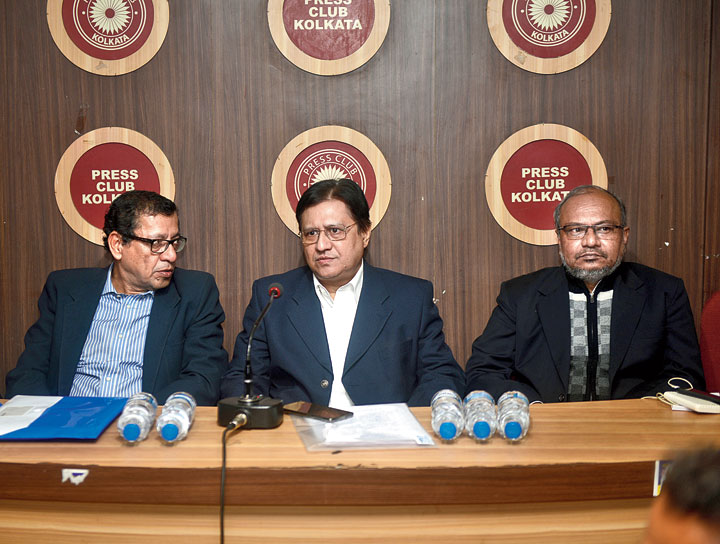 ---
|
Calcutta
|
Published 14.01.20, 08:54 PM
---
Residue tobacco smoke that sticks to clothing, upholstery or walls of homes, offices or app cabs exposes non-smokers, especially children, to third-hand smoking, doctors said at a panel discussion on Tuesday.
"The ash from cigarette butts that sticks to sofas, carpets or curtains does not go away easily and children, particularly toddlers, are in danger because they are exposed to tobacco in this way," surgical oncologist Gautam Mukhopadhyay said.
Babies are at a higher risk because they have greater exposure to tobacco deposits on surfaces of furniture and clothing. "As they crawl around the house they are more exposed to it. Homemakers, too, are unknowingly exposed to third-hand smoke," Mukhopadhay said.
The doctor was speaking at a round-table discussion on how to make the city tobacco-free. The panel called for the enforcement of Cotpa — Cigarettes and other Tobacco Products (Prohibition of Advertisement and Regulation of Trade and Commerce, Production, Supply and Distribution) Act, 2003.
Mukhopadhyay said tobacco-related education should be advocated in schools, colleges and workplaces. "Education should be on how smokers are harming themselves and also people around them. The damage is often unknowingly made," he said.
The organisation that hosted the discussion works with children and young adults aged 14 to 18. "Often when they see adults around them smoking, students feel it is alright to smoke. The awareness campaign often falls flat because of this. The enforcement of Cotpa in Bengal is not enough to dissuade people from smoking," said Indranil Dasgupta, the programme manager of the campaign.
"From April 2016 to March 2017, Kerala has collected more than Rs 27 lakh and Karnataka more than Rs 16 lakh as fine by enforcing Cotpa but there is no such data for Bengal," Dasgupta said.
Oncologist Md. Ariff said the dangers of tobacco smoking should be made part of the school curriculum.
"In colleges, there could be banners and posters highlighting the ill effects of smoking," he said.