The most important man in Bengal
The photographer tasked by Raj Bhavan was not allowed to enter the Bengal Assembly premises for security reasons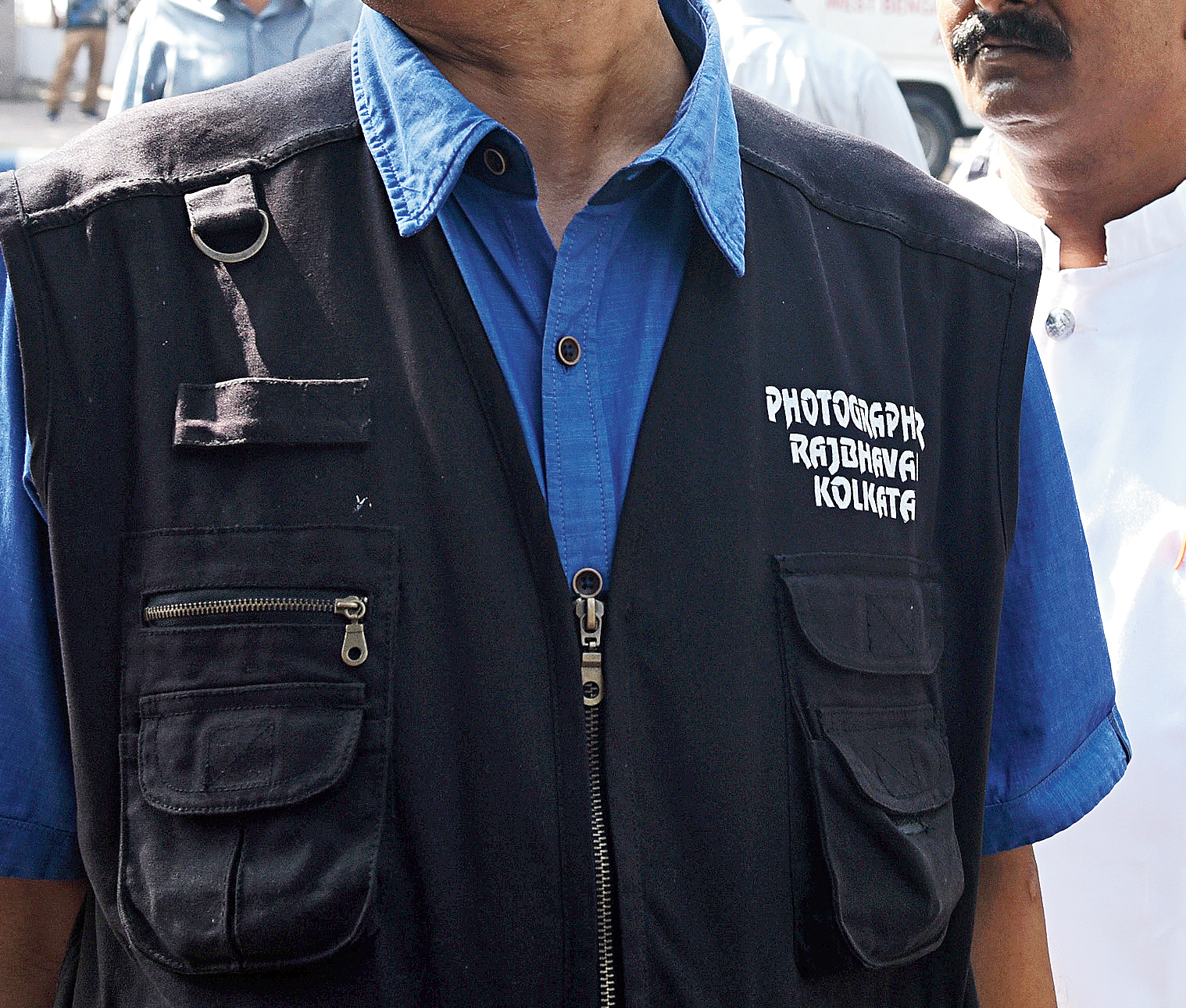 The photographer, whose jacket says "Photographer Raj Bhavan Kolkata", waits at the gate of the Assembly.
Picture by Pradip Sanyal
---
Calcutta
|
Published 05.12.19, 09:46 PM
|
---
Bengal governor Jagdeep Dhankhar keeps listing a litany of lapses committed against him. 
On Thursday, evidence of grave injustice emerged: the photographer tasked by Raj Bhavan to chronicle the governor's noble pursuits was not allowed to enter the Assembly premises for security reasons. 
What the governor did inside for around 20 minutes could not be recorded for posterity. 
A source said the photographer, whose identity this newspaper is masking since he should not be accused of competing with higher mortals for publicity, is not a government employee but part of the entourage of the "first servant" (the governor describes himself so). 
The Raj Bhavan sends the photos to the media. 
Sometimes the governor himself tweets them. The practice of a photographer accompanying the governor to almost all visits and meetings had started earlier. 
Now, a photographer is indispensable — and indefatigable. 
On Friday, the photographer has a busy day with Dhankhar having lined up at least five events.