Temple spree in West Bengal's Hindi belt
Asansol mayor to build sun temples before Chhath next year to woo the Hindi belt before elections next year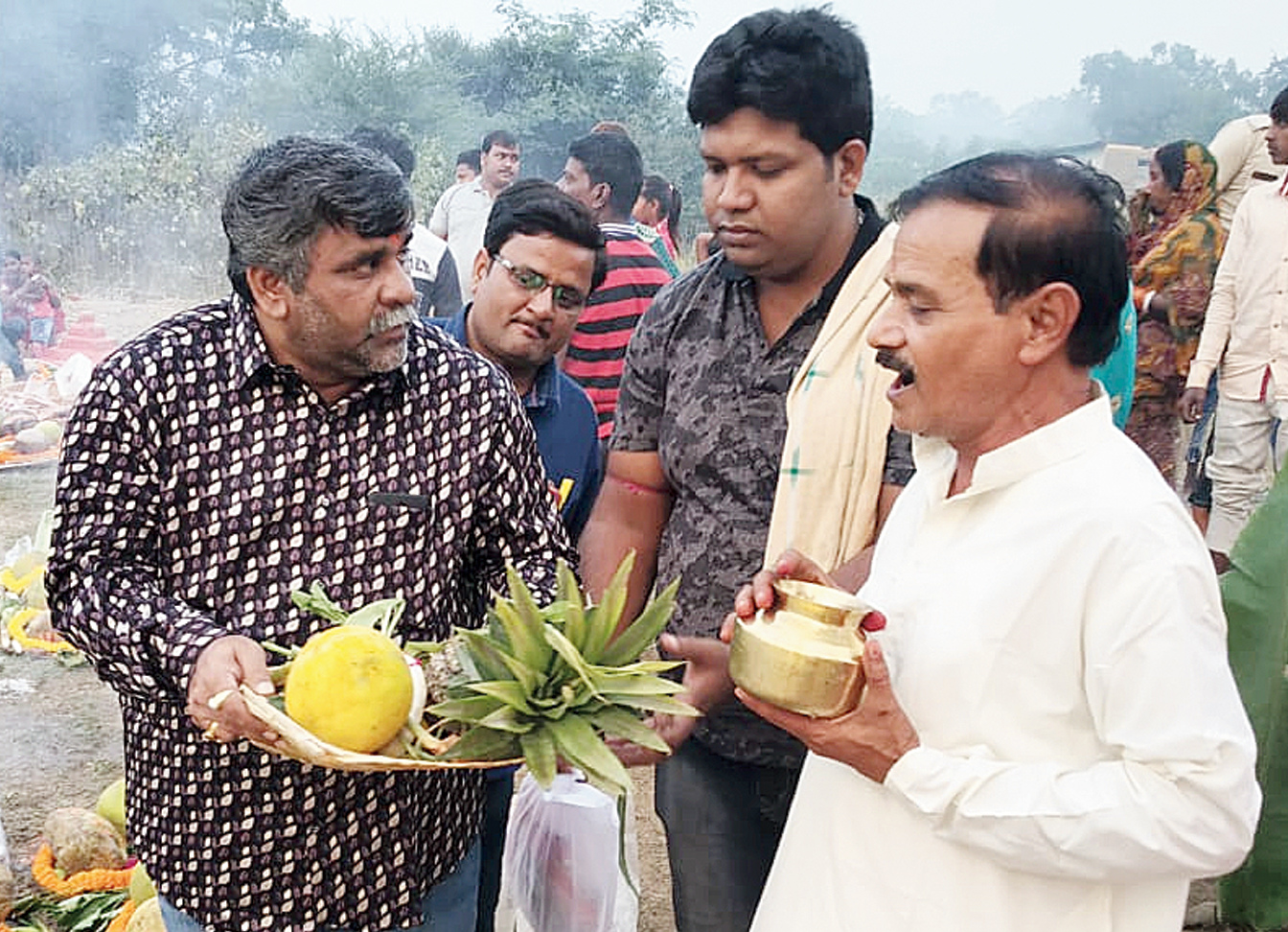 ---
---
Trinamul's Asansol mayor is mobilising funds to build 10 sun temples in the area before Chhath Puja next year, seeking to woo people in the Hindi belt before the 2019 Lok Sabha polls in a seat that had overwhelmingly voted for the BJP in 2014.
In Durgapur, too, two sun temples will be constructed with funds received under the Bengal government's Green City Mission and the MLA's local area development fund, said a Trinamul borough chairman.
Asansol mayor Jitendra Kumar Tiwari has launched a drive to build a funds corpus through donations from people to construct the sun temples in the local municipal corporation area before the next Chhath Puja, during which the sun is worshipped.
The civic body will spend from its coffers to put in place allied infrastructure such as roads leading to the temples, drinking water facilities and lighting.
"It is my personal venture to mobilise funds for the construction of 10 Surya temples, which is a long-standing demand of the local people. We have formed temple committees in different areas to raise funds. The temples will be completed within a year. Basic amenities such as roads, drinking water and lights will be provided by the Asansol Municipal Corporation from its development funds," Tiwari said.
Sources said the temples would look similar and would come up in Asansol, Burnpur, Raniganj, Jamuria and Kulti, areas dominated by Hindi-speaking people who celebrate Chhath.
"We will construct the two Surya temples to help the Hindi-speaking devotees observe Chhath Puja in a better manner," said Chandrasekhar Banerjee, a borough chairman of the Durgapur Municipal Corporation.
Trinamul insiders said the move was aimed at courting the Hindi-speaking voters in the industrial belt of Asansol and Durgapur before the 2019 Lok Sabha elections.
"Asansol and Durgapur have a large number of Hindi-speaking voters and migrant labourers from Jharkhand and Bihar who work in factories here. Most of them are inclined towards the BJP and we have to bring them into our fold," said a Trinamul leader in Asansol.
In the last Lok Sabha elections, the BJP's Babul Supriyo had defeated Trinamul's Dola Sen by a margin of more than 70,000 votes in Asansol.
Around 45 per cent of the 1.5 crore voters in the Asansol Lok Sabha constituency are Hindi-speaking. In the 2014 Lok Sabha polls, the BJP had secured 36.75 per cent votes, an increase of 31.19 per cent over the 2009 figure.
Durgapur town, which comes under the Durgapur-Bardhaman Lok Sabha seat, has witnessed a spurt in BJP growth, with the party coming second in nine wards in the 2017 municipal elections.