Teenage biker held in cop-drag case in Calcutta
The cop was dragged for over 100 meters and received injuries on his arms and legs and had to be hospitalised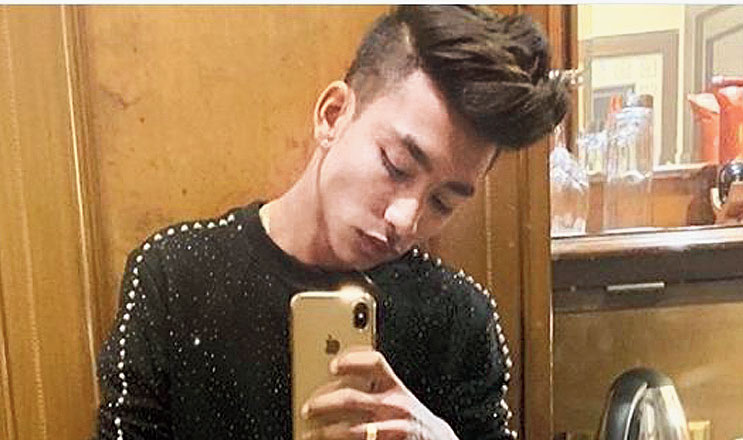 ---
|
Calcutta
|
Published 13.07.19, 08:48 PM
---
The helmetless biker, who had hit a pedestrian and then dragged a traffic constable for over 100m when the latter tried to stop him in front of Quest mall on July 1, was arrested at his Panchanangram home on Saturday.
Daneshwar Jha, 19, who is known as "Sonu Stunt" on his Facebook profile, was identified from the make of his bike, tattoos on his arms and a habit of wearing his watch on his right hand.
The CCTV footage of the incident that police had access to showed neither his face nor the vehicle's registration number, but provided the investigators with clues such as the tattoos, the model of the bike with black wheels and orange spikes and the rider's right hand watch.
Jha, who passed his higher secondary examination last year, had left studies and inks tattoos in a central Calcutta shop for a living. He is said to have told the police that he also shows "stunts". The location of such stunts was yet to be verified, the police said.
On the night of July 1, Jha had allegedly hit a pedestrian and then fled as a traffic constable tried to stop him.
"He said he was returning home when he spotted two policemen on the road. He took a U-turn and found another policeman behind him. Then he tried to dodge and hit a pedestrian while fleeing. He also said that the moment he felt that someone was trying to grab the bike from the rear, instead of stopping, he accelerated," said deputy commissioner (traffic) Santosh Pandey.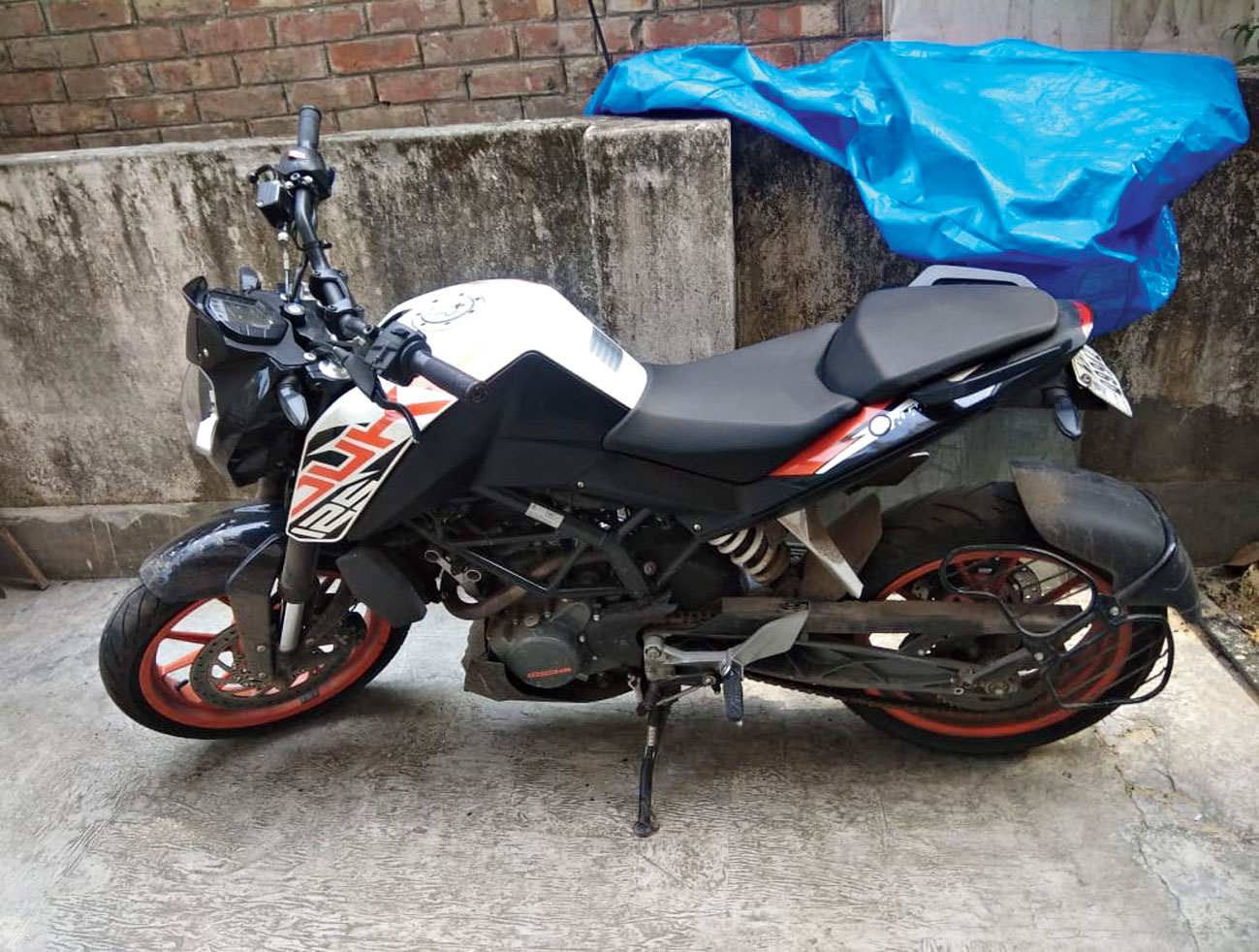 Constable Tapan Oraon, who had given the bike a chase and was dragged for over 100 meters on the road, had received injuries on his arms and legs and had to be hospitalised.
The police said that immediately after the incident, Jha had fled to a friend's home on Mayfair Road and then kept off the road for the next few days.
Traffic police contacted the vendor of KTM bikes in Calcutta and found that at present around 1,800 Calcuttans were using those bikes. The search was narrowed down by checking the registered addresses in and around Ballygunge, Park Circus, Tiljala and Topsia area as the bike had fled towards that direction. It was found that around 180 KTM bike users had their registered addresses in these areas. "Simultaneously, a search was launched in the social media looking for bikers with KTM bikes with orange spikes and tattoos on their arms," said an officer.
Finally, Jha's Facebook profile – named as Sonu Stunt – was spotted on the social media with his pictures that matched the criteria that the police had been looking for.
His location suggested that he had fled to Varanasi for a few days. On Wednesday he returned to Calcutta and was arrested on Saturday.
He was arrested from his maternal uncle's home at Panchanangram, where he was hiding and his bike was also seized from the same location. "He said he had told his mother about the incident and after it got highlighted, they were in a quandary over what to do," an officer said, quoting Jha.
Pandey said the night drives that started on June 19 would continue to send a strong signal to all errant bikers. "With this arrest, we wanted to send a signal that wherever you run away after committing a crime, we will get you," Pandey said.
Till now, the night raids have resulted in the prosecution of over 20,000 errant motorcyclists, 523 bikes have been seized for want of documents and 1,181 bikers have been prosecuted for drink driving.