Tea garden robbery bares banking woes
A gang of robbers stopped some employees of the Thanjhora garden, opened fire in air and snatched away Rs 26 lakh from them on Thursday afternoon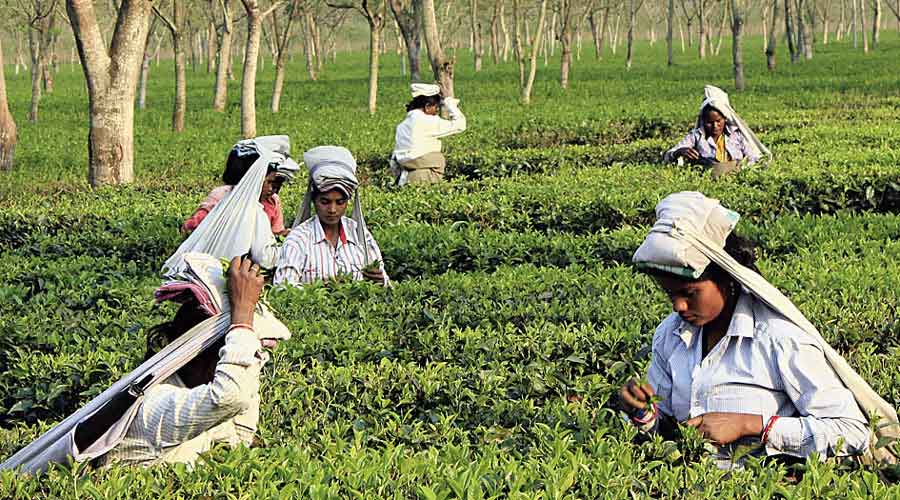 ---
Siliguri
|
Published 24.07.21, 01:34 AM
|
---
The robbery of Rs 26 lakh meant for disbursal of wages in a tea garden on Thursday brought to fore the pathetic state of banking infrastructure in Bengal's brew belt.
A gang of robbers in an SUV and on bikes stopped some employees of the Thanjhora tea estate, opened fire in air and snatched away Rs 26 lakh from them on Thursday afternoon. The garden is in the Kharibari block of the Siliguri subdivision.
A customer service point (CSP) of the State Bank of India had been opened in Thanjhora in September last year.
"It might sound surprising that despite having a CSP, we have to disburse the wages in cash. The primary reason is that the CSP cannot collect and disburse such a huge amount at one go. On the other hand, the workers are reluctant to visit the nearest bank and withdraw their wages. The term 'cashless payment' sounds good but in reality, the situation is far different," said Amit Roy, the manager of Thanjhora.
Following the Narendra Modi government's demonetisation exercise, some initiatives were taken to develop banking infrastructure in tea gardens, most of which are at remote locations.
"Yesterday's robbery again underscored the need to switch over to the digital payment mode in tea gardens. But there has to be a proper infrastructure. We are ready to extend all possible cooperation to the banks," said Prabir Bhattacharjee, secretary |general, Tea Association of India.
He said tea companies had to bear the risk of carrying lakhs of rupees in cash to gardens through deserted routes on one hand. On the other hand, Bhattacharjee said, they have to incur the additional expenditure of two per cent cess which the Centre levies on annual cash drawings of Rs 1 crore and above.
A senior trade union leader pointed out that the Modi government might consistently advocate a cashless payment system but in Bengal's tea belt, no major move was made to make it a reality.
"There are many tea estates, both in the hills and the foothills, from where the nearest bank is 10 to 15 kilometres away. This means a worker will have to lose a day's wage if he goes to the bank to draw the cash. Unless there is a proper banking facility in the garden, the concept of cashless payment cannot be implemented in the industry," the trade union leader said.
Police visited the Thanjhora garden on Friday and spoke to the employees who were carrying the cash. They also examined the SUV in which the employees were travelling.
The police, sources said, set up checkpoints in at least five locations of Kharibari and adjoining areas and are working on some leads.
"We believe the investigation is in progress in the right direction," said Santosh Nimbalkar, the superintendent of police, Darjeeling.
Additional reporting by Vivek Chhetri