Tale of neglect at cradle of education in Bengal
The decrepit Aldeen House was where Serampore College was born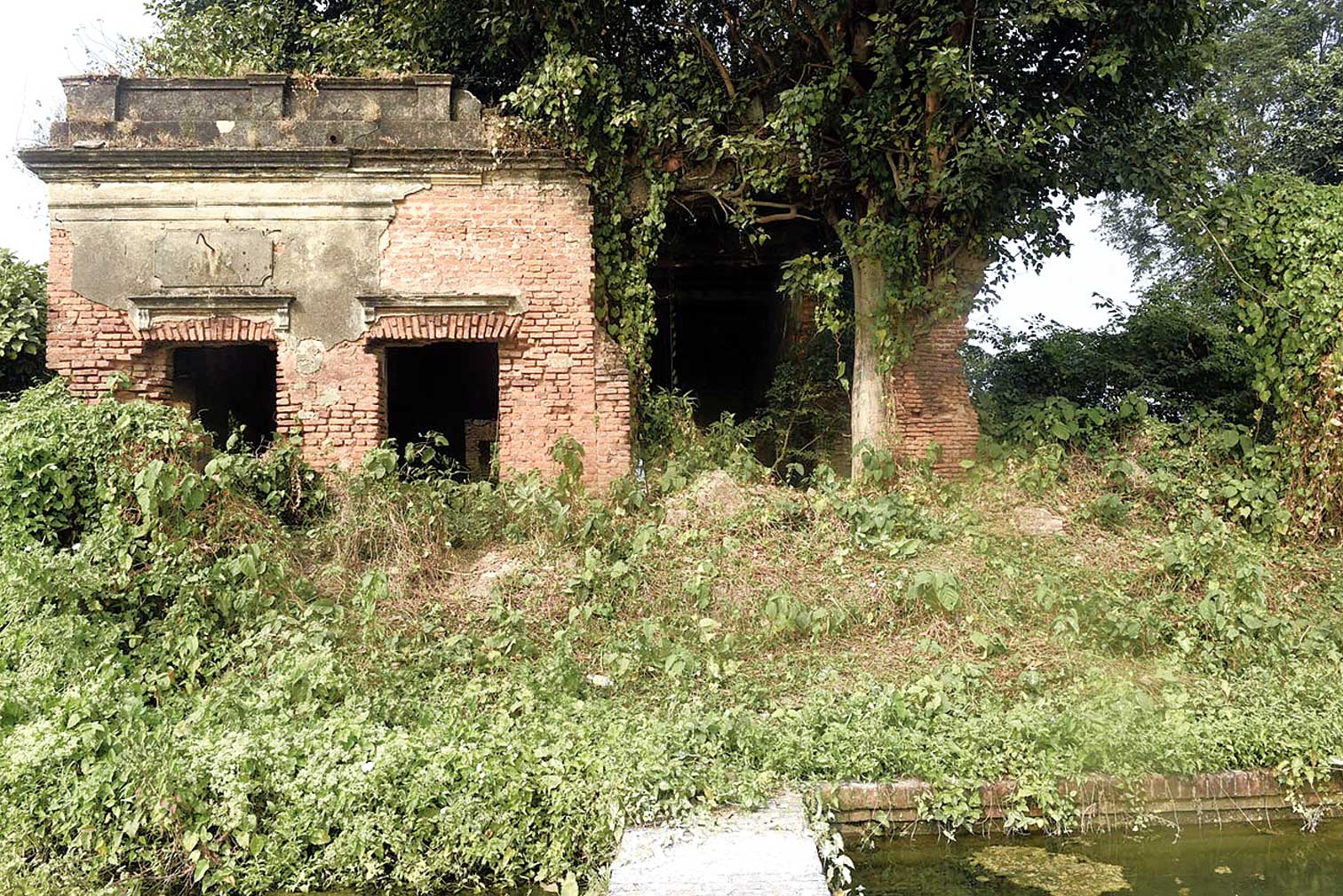 Aldeen House in ruins. Many residents of Serampore admit to being unaware of the location of the building, let alone its significance.
Picture by Sanjoy Chattopadhyaya
---
Serampore(Hooghly)
|
Published 03.01.19, 08:38 PM
|
---
A building along the Hooghly where the seeds of modern education in Bengal were sown under the tutelage of William Carey and two other British missionaries has slipped into decay unnoticed and uncared for.
Many residents of Serampore, around 33km from the heart of Calcutta, admit to being unaware of the location of the building, let alone its significance. The administration, which should have known better than to let this piece of heritage waste away, isn't interested either.
For close to three years from July 15, 1818, Aldeen House had been a centre of learning where a 37-strong batch of mostly European students learnt Sanskrit, Persian, Arabic, astronomy, geology and botany.
They were the first students of Serampore College, which shifted to its current campus in 1821. The campus has hosted the year-long bicentennnial celebrations of the institution, which ended last month.
While the stately college building with Corinthian columns has withstood the ravages of 200 years, the red brick structure where it all started is a study in ruins.
Aldeen House's identity has been usurped by a "raw water pumping station" of the Calcutta Metropolitan Development Authority on Dey Ghat Street, not far from the college building.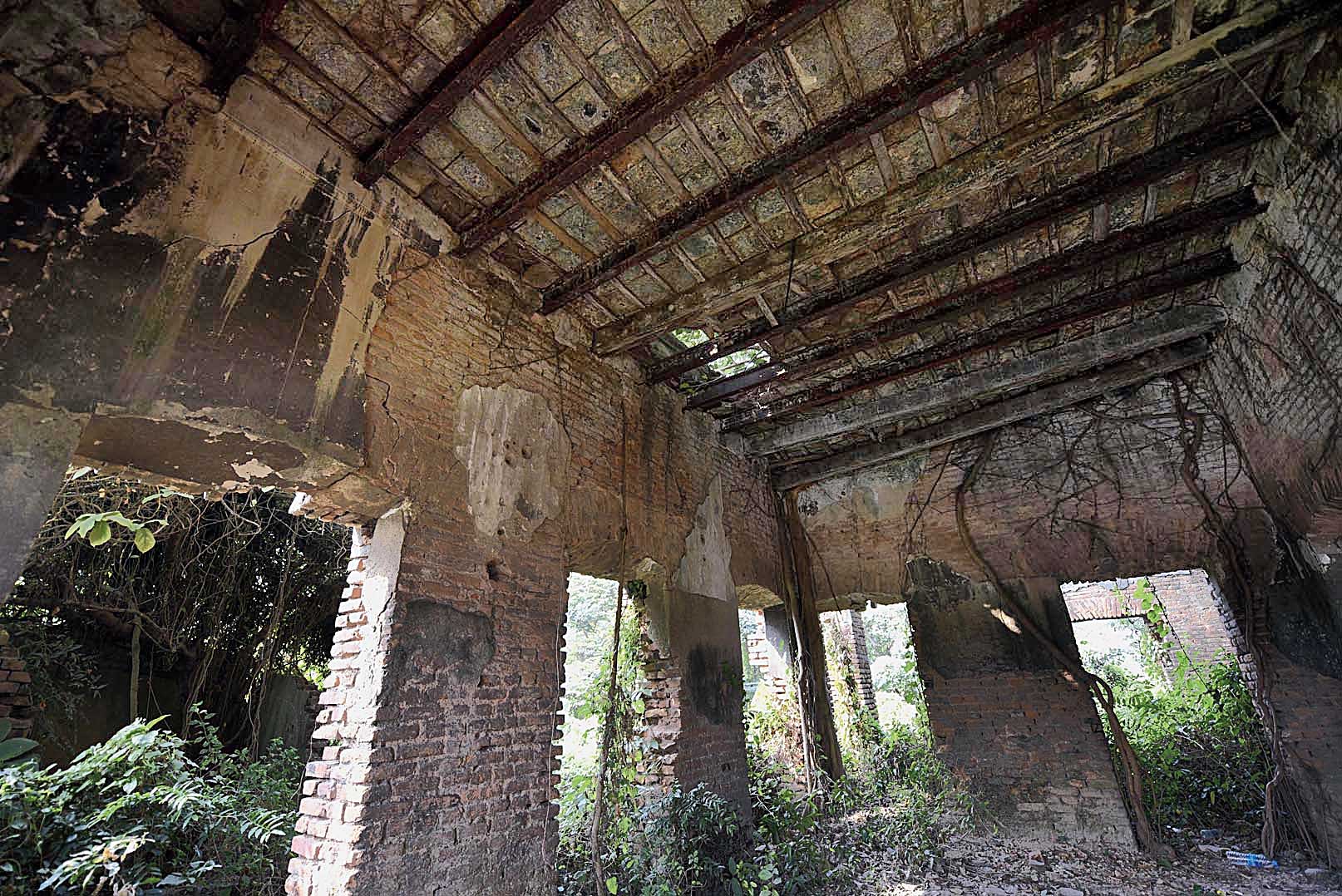 A visit to the pumping station's compound reveals not only the magnitude of neglect towards Aldeen House but also how history has been lost to ignorance.
There is not even a semblance of a path to the place should anyone want to check on it. A small opening in a closed gate is the only way in. After walking several hundred metres past the water reservoirs, you reach the crumbling brick structure with a facade almost obscured by outgrowth.
"Be careful of snakes and scorpions," an employee of the pumping station had warned the photojournalist accompanying this reporter when he asked if he could go inside Aldeen House. Empty liquor bottles were strewn across the broken floor, suggesting what the building is now used for.
"This is the place where Carey founded our institution with 37 students. It used to be a palatial building with rooms where the students would learn Sanskrit, astronomy and botany," said Subhro Sekhar Sircar, who teaches theology at Serampore College.
According to Sircar, the property originally belonged to David Brown, a chaplain of the East India Company who founded the Calcutta Bible Society. Brown had lived in Aldeen House from 1802 till 1813, although there is no reference anywhere to the origin of the building's name.
Carey, who founded the Serampore College with fellow missionaries Joshua Marshman and Willam Ward, was a botanist by passion and maintained a five-acre garden in Serampore with aviaries, four large tanks for aquatic flora and thousands of plants. Apart from his proficiency in languages, he was also known to be an expert in geology.
Carey had worked as a professor of Bengali at Fort William College till 1831.
Jadavpur University vice-chancellor Suranjan Das, who teaches history, described Carey as "a pioneering figure both in the spread of modern education and laying the foundation of modern institutions".
A professor at Serampore College said it would have been a "befitting tribute" to the institution on its bicentenary had the government sanctioned funds for the restoration and upkeep of Aldeen House.
When Metro asked Calcutta mayor Firhad Hakim, who is also urban development minister, about the decrepit condition of Aldeen House, he said: "I did not know about it. I will speak to the CEO of CMDA (which functions under his department) for doing the needful on the restoration and renovation of Aldeen House. The college authorities will have to just make an appeal to the CEO, detailing what they want us to do about the restoration."
The vice-principal of the college, Bidyut Banerjee, said: "We will get in touch with the CMDA soon."